Strengthening Trust in the Energy Sector
When


January 29, 2019, 7:30AM - 9:30AM
How can businesses improve their relationship with society and strengthen trust among a range of stakeholders? Shifting societal expectations of business are creating new pressures for executives to think carefully about their corporations' purpose and mission, the long-term value they create for society, and the impact of their business operations on communities and the environment. At the same time, governments are facing their own challenges and are looking to the private sector to help solve societal challenges around public health, income inequality, security, climate change, poverty, and education, to name just a few. Increasingly, the ability of firms to improve long-term financial performance depends not just on operational excellence, but also on making a broader contribution to society and successfully stewarding external relations.
Leaders from management consulting and the energy industry will discuss their insights on how firms can better connect with society, articulate their contributions, and manage stakeholder relationships. Join us for a presentation by Robin Nuttall, McKinsey's global lead on Regulatory and Government Affairs and co-author (with Lord Browne, former CEO of BP) of the book, Connect: How Companies Succeed by Radically Engaging with Society, followed by an expert panel discussion with three energy sector leaders – Eric Axford, EVP and Chief Sustainability Officer, Suncor; Bonnie Hiltz, Director, Power and Utilities, Sussex Strategy; and James Scongack, EVP Corporate Affairs and Operational Services, Bruce Power. The event will be moderated by Guy Holburn, Professor and Suncor Chair, Ivey Business School.
Speakers: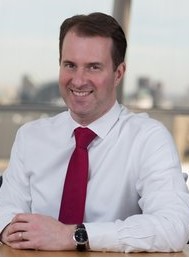 Robin Nuttall is an Expert Partner in the London office of McKinsey & Company. Robin leads McKinsey's Regulatory and External Affairs Practice and has served both regulators and corporates across a range of sectors and geographies including utilities (rail, post, airports, telecoms), consumer goods (food and beverage; grocery retailing), resources (mining, oil & gas), healthcare, travel (airlines, agency) and banking. Robin is co-author with Lord Browne (former BP CEO) and Tommy Stadlen of: "Connect: How companies succeed by engaging radically with society." The book sets out a new basis for competitive advantage, underpinned by fundamental change to the way companies interact with external stakeholders (government, regulators, NGOs, consumer groups, etc.). The book articulates four tenets of 'connected leadership,' illustrated through case studies drawing upon interviews with over 70 global leaders, including Tony Blair, Lloyd Blankfein, Jack Ma, Narayana Murthy, Sheryl Sandberg and Eric Schmidt. Before joining McKinsey, Robin was a Research Officer at the Institute of Economics & Statistics, Oxford, where he published on antitrust policy for regulated industries and co-authored the first book covering the EU Merger Control – "Merger in Daylight." Robin holds an economics doctorate from Oxford, was a Henry Fellow at Harvard, and has masters and undergraduate degrees in economics from Cambridge.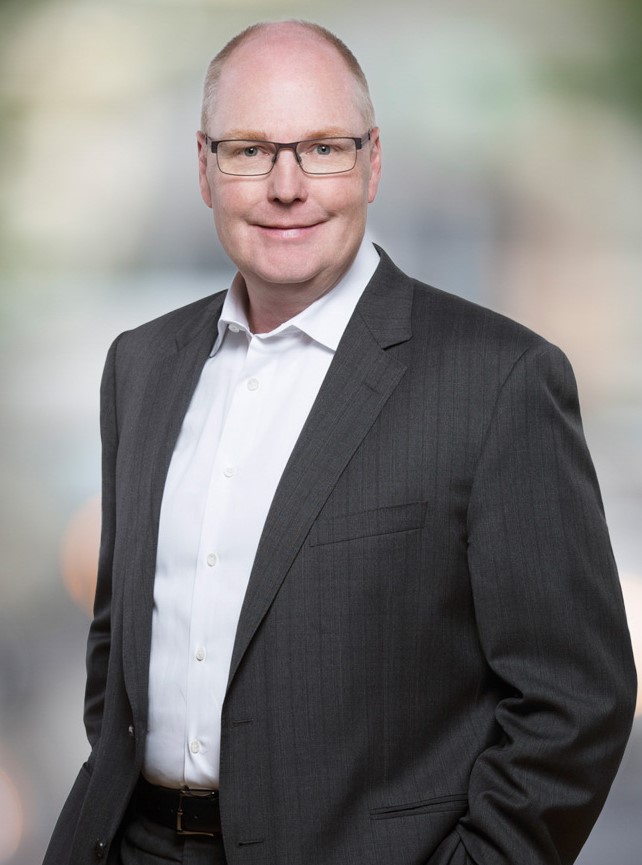 Eric Axford is Executive Vice-President and Chief Sustainability Officer for Suncor Energy. Eric plays a key role in stewarding Suncor's many external relationships and strategic collaborations in support of the company's ongoing economic, environmental and social performance leadership. Eric oversees Suncor's sustainability strategy, public policy and government relations, communications, and deepening the company's Indigenous, stakeholder, and community relations. Since joining Suncor in 1996, Eric has held a number of senior upstream, downstream and corporate roles across the company. Before joining Suncor, Eric held senior policy positions with the Alberta government.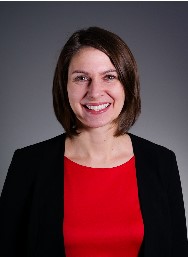 Bonnie Hiltz is Director, Power and Utilities at Sussex Strategy Group. Since 2005, Bonnie has been intimately involved with the evolution of electricity supply policies, having worked at both the Ministry of Energy and the Ontario Power Authority (now the IESO). She has contributed to the design and implementation of the coal phase-out strategy and multiple supply procurements. Bonnie left the public sector in 2014 to oversee Government and Regulatory Affairs for a major international utility and energy services provider. In her current role, Bonnie serves a number of clients in the energy sector as they navigate the complex government and regulatory environment.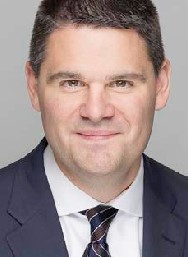 James Scongack is Executive Vice-President of Corporate Affairs and Operational Services at Bruce Power. James is a member of the Executive Team responsible for Corporate Affairs, Waste Management, Environment/Sustainability, Site Operational Services, Emergency Protective Services and Information Technology. In his role he has also been the executive lead for the site's lease with the Province and isotope development. Prior to his current role, James served as Vice-President, Corporate Affairs and Environment for Bruce Power, focused on environmental and waste management, Indigenous and community relations, communications, corporate social responsibility and stakeholder relations. All of these elements remain part of his current portfolio.
REGISTRATION CLOSED
Format
In-Person
Type
Panel Events