(L-R) Brian Rivard, Cam Carver and Karen Taylor
The Ivey MBA and MSc Sustainability Clubs, in partnership with the Centre for Building Sustainable Value, are excited to present: Integrate: a Graduate Sustainability Conference.  
The conference will take place on the afternoon of November 5, 2021, in person at the Ivey Business School.  
The goal of INTEGRATE is to develop future leaders' minds around sustainability through curated conversations with industry leaders, truly understanding how to incorporate more sustainability practices, and driving thought-provoking conversations.
Conference highlights:  
Speakers from energy, CPG and healthcare 
Panel session 
Workshop
Networking  
Drinks and refreshments  
Post-conference social event
Join us as we develop problem solving frameworks, connect with those in the industry, and learn a little bit more about sustainability. 
Specific Details  
Date: Friday, November 5, 2021  
Time: 2 p.m. — 6 p.m.  [Doors open and registration begins at 1 p.m.]
Location: Ivey Business School, London ON.  
Price: $10 
Wear: Casual  
**Participants must follow Western University COVID-19 Protocols. This includes, but is not limited to, mandatory use of face coverings and mandatory proof of full vaccination for all participants. Full list of protocols can be found here.**

Energy Panel — About the Speakers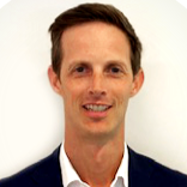 Cam Carver
Corporate and Business Development, Workbench Energy
Cam Carver is an entrepreneur and executive specializing in technology commercialization and electricity markets. His experience spans a range of industries including energy efficiency, power generation, energy storage and information technologies. He joined Workbench Energy / NRG Peaks in 2018 and leads the corporate and business development of the company. Cam focuses on building strong strategic partnerships and driving growth in new and existing markets. Cam is the founding Chair of Energy Storage Ontario (now Energy Storage Canada), Canada's energy storage industry association. He was the CEO of energy storage company Temporal Power Ltd from 2010 to 2015. Cam holds a MBA from the Ivey Business School at Western University.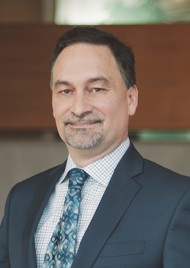 Brian Rivard
Director of Research, Ivey Energy Policy and Management Centre
Brian Rivard is Adjunct Professor and Director of Research for the Ivey Energy Policy and Management Centre, at the Ivey Business School. His area of expertise and study is electricity market design and regulation. Brian has experience as an energy consultant, most recently as a Principal at Charles River Associates. He also worked for the Independent Electricity System Operator (IESO) as Director of Markets. While working at the IESO, Brian was responsible for providing analysis of the impacts of changes to the IESO Market Rules, Market Design, government policies, and other industry initiatives. For almost 15 years at IESO, he helped support the development of market-based approaches to managing Ontario's electricity system needs. In addition, Brian spent six years as a senior economist with the Canadian Competition Bureau. He has also provided expert testimony before the US Federal Energy Regulatory Commission and the Ontario Energy Board. He received his MA and PhD in Economics from the University of Western Ontario.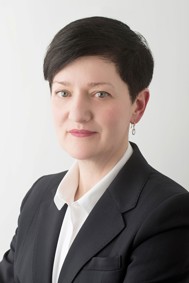 Karen Taylor
Vice Chair, Council for Clean & Reliable Energy
Karen Taylor has over 25 years of relevant senior executive financial and energy experience. She was a top-ranked equity analyst for 16 years with TD Securities and BMO Capital Markets covering the pipeline, energy utility and power generation sectors. Karen also served as the Executive Advisor to the Chair of the Ontario Energy Board and was a Member of the Ontario Energy Board, the independent agency that regulates and determines rates for Ontario's natural gas and electric transmission and distribution utilities in the public interest. In addition, she served as Special Advisor to the Chair of the Ontario Securities Commission. Currently, she is the Vice Chair of the Council for Clean & Reliable Energy, a non-profit organization that provides a platform for public dialogue and analysis on subjects related to energy policy and governance. She is also an independent energy consultant to industry and investors, with deep experience in capital markets, regulatory policy and infrastructure investing. Karen has a Bachelor of Commerce degree with a Major in Finance with Distinction from the University of Alberta, and a Master of Business Administration with Honours from Richard Ivey School of Business, University of Western Ontario. She is a Chartered Financial Analyst and has the ICD.D designation from the Institute of Corporate Directors.