It has been more than five years since world leaders met in Paris to strike the foremost international agreement on how to respond to climate change. Since that time, virtually all countries have ratified the agreement and adopted climate and energy policies to implement it. Nevertheless, the environmental results have fallen short, as current policies are unlikely to achieve the declared global targets for emissions reductions as well as the temperature goals of the Paris Agreement.
Join us for a webinar on June 16 with Radoslav Dimitrov, Associate Professor of Political Science at Western University and European Union delegate at United Nations climate negotiations, who has recently published his reflections on the state of international climate policy and Canada's role within it. Professor Dimitrov will be joined in conversation by Gordon Lambert, Suncor Sustainability Executive-in-Residence at Ivey Business School and former CEO of the Alberta Energy Regulator. The session will be moderated by Adam Fremeth, Associate Professor and E.J. Kernaghan Professor in Energy Policy at the Ivey Business School. 
This event has now ended. We are pleased to share a full recording of the webinar below.
About the Speakers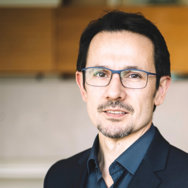 Radoslav Dimitrov
Associate Professor & European Union Delegate to the UN Climate Change Negotiations

Radoslav Dimitrov has participated in international climate change negotiations since 2009. He is former Co-Chair of the European Union Task Force on Political Communication and chief political strategist on the European Union Presidency Team in climate policy. His policy expertise is on negotiating strategy, political communication and constructing messages for maximum political impact. Previously he served as chief consultant on climate diplomacy for the World Business Council for Sustainable Development, a club of 200 multinational companies. He also consulted the global alliance of land transportation industries and designed their political strategy for a transition to sustainable transport. Dr. Dimitrov is a professor of international relations at Western University and has published in International Studies Quarterly, International Studies Review, Global Environmental Politics, Review of Policy Research, and the Journal of Environment and Development.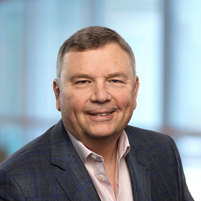 Gord Lambert
Suncor Sustainability Executive-in-Residence at Ivey Business School and former Chief Executive Officer, Alberta Energy Regulator

Gord Lambert is former Vice President, Sustainability at Suncor Energy. He retired in 2014 after being with the company for 17 years. He recently completed a 16-month term as the interim CEO of the Alberta Energy Regulator during a period of significant organizational change and challenging policy and regulatory issues. He has established GRL Collaboration for Sustainability as a consulting practice. He is an advisor and frequent speaker on energy, the environment, and innovation.