Many countries are studying the potential role that increased electrification of the economy can play in reducing national greenhouse gas emissions and in achieving net zero emissions targets. Canada, a major supplier of energy to the world, has committed to cut emissions by 40-45% from 2005 levels by 2030 and to reach net zero emissions by 2050. In this webinar, Peter Fraser, Head of Gas, Coal and Power Markets Division at the International Energy Agency, will speak about some of the opportunities and challenges for electrification in Canada, drawing on a report recently released by the IEA: 'Canada 2022: Energy Policy Review.'
Watch the complete event here:

Review Peter Fraser's presentation here


About the Speakers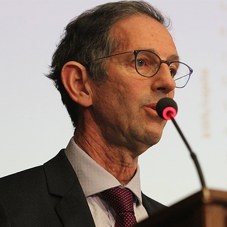 Peter Fraser
Head of Gas, Coal and Power Markets Division, International Energy Agency
Peter Fraser rejoined the International Energy Agency (IEA) in December 2016 as Head of the Gas, Coal and Power Markets Division. This is his second sojourn with the IEA, having been a Senior Electricity Policy Advisor there from 1998-2004. In between, Peter worked at the Ontario Energy Board, the energy regulator in the Canadian province of Ontario, most recently as Vice President, Consumer Protection and Industry Performance. From 1989-98, he was an energy policy advisor at the Ontario Ministry of Energy. Peter holds master's degrees in physics from Queen's University and in environmental studies from York University and a BSc in physics from the University of Toronto.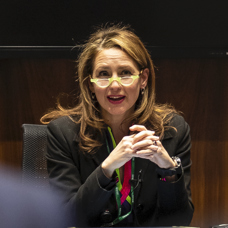 Lisa DeMarco
Senior Partner and CEO, Resilient LLP
Lisa DeMarco is a Senior Partner and CEO of Resilient LLP, with over two decades of experience in law, regulation, policy, and advocacy relating to energy and climate change. She represents several governments and leading energy companies in a wide variety of natural gas, electricity, pipeline and energy storage matters before various regulatory agencies, including the OEB and the National Energy Board. Lisa also assists leading Canadian energy companies and Indigenous business organizations on domestic and overseas power project development, renewable power projects, alternative fuel projects, cleantech development and finance, energy storage, carbon capture and storage, corporate social responsibility, environmental disclosure, clean energy finance, and sustainable business strategy.