Whether it was diversity hiring and student recruitment, expanding health and wellness benefits, or new equity and inclusion curriculum, modules, and tools, Ivey has taken important steps this past year to create a safe, equitable, and inclusive environment.
The School delivered its third Equity, Diversity, and Inclusion (EDI) community update on October 4, discussing the new systems, programs, tools, and activities implemented in the last year to support equity practices. The annual update showcases developments related to Ivey's EDI Action Plan, which was announced in August 2020.
Ivey Dean Sharon Hodgson said this work only builds on the many EDI-focused efforts that the School's faculty, staff, students, and alumni have engaged in on their own.
"Long before Ivey began to formally discuss EDI, the School had many dedicated community members practicing equity in their classrooms, research, committee and administrative work, and daily interactions," she said. "Thank you for your sustained leadership. Without your contributions, we would not have been able to think and act as progressively over the last two years."
Highlights from Ivey's EDI update
During the community update session, Hodgson and Erin Huner, Director of Culture and Inclusion, summarized the progress to date. Highlights included:
Equity and inclusion learning activities, such as a new Foundations of Equity Practice module and an inclusive planning tool, were embedded within both curricular and co-curricular student experiences in the HBA, MSc, and MBA programs;
The HBA program's Learning Through Action course was redesigned to focus on learning about colonization, reconciliation, and Indigenous knowledge;
EDI strategic hiring goals increased the representation of women in Ivey's full-time faculty from 28 per cent to 34 per cent and the representation of racialized faculty from 34 to 38 per cent;
Flexible work arrangements were implemented and health and wellness benefits were made available to a greater percentage of staff; and,
Ivey's Culture and Inclusion team conducted pilot studies with more than 1,600 Ivey community member and alumni on the outcomes and accessibility of an online Equity & Inclusion Learning Toolkit. As a result of these studies, the toolkit is now available on the EDI website for self-paced or group learning.
And in collaboration with main campus, the Ivey Culture and Inclusion team has trained faculty, staff, and students in gender-based violence prevention using Western University's education modules.
Continuing Ivey's EDI journey
Current ongoing work that has been started but not yet completed, includes increasing professional development and career progression pathways, additional accommodations for inclusion, and recruiting Black students from the Toronto District School Board.
Hodgson stressed that EDI is never complete or perfect and that more work is yet to be done.
"In sharing progress with the community, we are not communicating that we believe this work is done. Instead, we are hoping to have a transparent conversation about where we have made progress, and where we still have much work to do," she said.
Reflections on EDI
The update also included a video where Ivey faculty, staff, students, and university partners involved in specific EDI projects discussed why this work is meaningful. Here is a summary of the projects and their reflections.
Watch the full video above.
The University Pathways Program (in partnership with Queen's University and York University)
An initiative that provides mentorship and support for Black high school students in the Greater Toronto Area (GTA) to access business education and career pathways.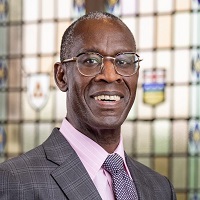 "One of the first things that I learned Ivey was doing that was, for me, very exciting was the idea of mentoring young Blacks in the GTA … mentoring these young Black students who were in secondary school who otherwise might not even choose a university pathway, but were keen and want to now come to university. I think that [work] has paid off."
– Opiyo Oloya, Associate Vice President of Equity, Diversity, and Inclusion at Western University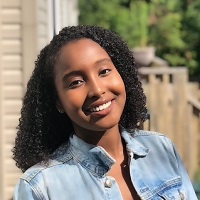 "Ivey, Queen's, and Schulich (York University) were foreign concepts to them (the Black high school students). Making them aware of programs like this will expand the pipeline for them, which is already incredibly narrow. It will get them into programs where they can get into careers that are extremely successful and get into places where they can be a better version of themselves."
– Nasra Yorow, HBA '23 candidate and  University Pathways Program mentor
Ivey Publishing's EDI-tagging project
Ivey Publishing is examining large sets of case data to analyze gender representation in business cases as well as including EDI tags for improved search and analytics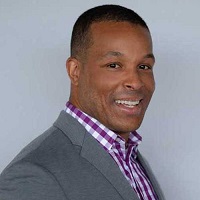 "What I'm most excited about is creating a dataset of information that can be used to inform how cases are used in the classroom. What kinds of cases are promoted? What kinds of authors are included or given opportunities to use cases or given resources to help with cases? Having a bed of evidence to inform us and help us to make equitable decisions is key to this project."
– Hayden Woodley, Assistant Professor of Organizational Behaviour at Ivey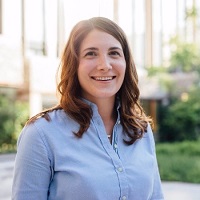 "This is just the beginning. So now it's how do we move this forward? Are there other initiatives we can take? What does it truly mean to have an Indigenous protagonist and resources beyond that, that extend into  the classroom to help faculty to have those conversations and students to be represented as protagonists in the cases?" 
–Violetta Gallagher, Ivey Publishing's Acquisition and Product Manager 
Embedding EDI in Ivey's curriculum
Teams of students, faculty, and staff contributed to the creation of the equity and inclusion learning modules to ensure the modules aligned with their identities and lived experiences. Ivey's HBA, MSc, and MBA students completed the modules as part of their onboarding process and their feedback was used to update the modules. In addition, HBA students completed The Path, a five-module series to build understanding of the impacts of colonization on Indigenous Peoples in Canada.
The Path: Learning Through Action course (Read more about The Path)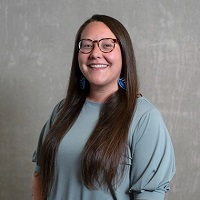 "I would really like to see the positive impact be that we start to change the systems that have continued to exploit and extract beyond what is necessary, beyond what we need. Those that contribute to the violation of treaties and that contribute to excess and waste that we know from our stories is just not sustainable."
– Sara Mai Chitty, Curriculum and Pedagogy Advisor with Western University's Office of Indigenous Initiatives

Equity and inclusion learning modules

"By no means are we capturing all of the different intersections that are represented in a single human or across our community. It's a beginning. And because it's just a beginning, there's so much more work to do to represent more parts of the humans in our community … Continuing to build out those modules means continuing to celebrate, learn, and understand all the different ways that students, faculty, and staff lead their lives."
– Nadine de Gannes, HBA '09, HBA Program Faculty Director