Before Adam and I leave Rwanda after an incredible three and a half weeks, I want to talk about what exactly we have been up to. Even now, I am still getting lots of messages asking me what exactly I'm doing in Africa.
The main reason we have been here is to run a Decision Making with Cases course for undergraduate students at the University of Kigali. The objective of this course is not only to teach analytical tools used at Ivey and show how to run calculations. As much as a PEST analysis or trying to use the star model can be effective, the value of the program also comes from allowing students to develop their soft skills. Over the past three weeks, we have taught cases each day to a group of around 75 students. The students have been incredibly engaged, and noticeably became more comfortable contributing and taking risks in the class discussions. Each case was a locally developed case about a company in an African country. In addition to teaching the students about various models and tools to help them analyze business situations, we learned a lot from them. Our students helped us understand the realities of doing business in the African context and opened our eyes to the possibilities available in a continent with so many young people and several high-growth economies.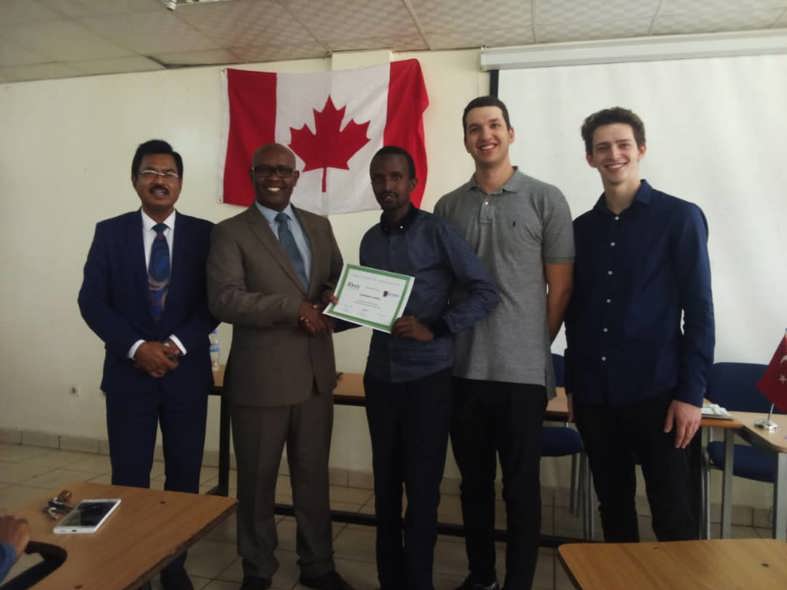 The second main focus of the Ivey Ubuntu partnership is the creation of an indigenous case and teaching note about a Rwandan company. Our supervisors at the university identified Gashora Farms Ltd., a very successful chilli exporter with million-dollar contracts across Europe and Asia. In addition to meeting with the CEO and writing a case about Gashora Farms, we agreed to write a caselet about a local Rwandan start-up called Tiva Motos. Tiva is a tech company hoping to be a platform for motorcycle taxi drivers to easily find service providers for their bikes. Meeting with CEOs from these companies has allowed us the chance to further understand the business context here, which helped us teach cases to our students. The cases we developed can be used as a tool to further the use of the case-based teaching method used at Ivey.
To conclude, I'd like to include some testimonials we got from students in our class, explaining what the program meant to them.
"Happy to be with you these last three weeks, I appreciated your help. We really appreciated your presence." -Parfait
"I've been facing difficulties with cases...where by I could read it and I fail to interpret but now I can read it and understand it. I have truly benefited a lot in this training. Thank you Mark [Max] and Adam you have been really friendly to us." -Samuel
"Cases taught me that if I was to have options I should weigh the pros and cons before deciding (investment, returns and payback period), acknowledge the swots and pests and star (whatever that is I'm still confused about star I mean is it star analysis or factors. [Don't worry--I don't think anyone at Ivey even really understands the star model.] All in all entrepreneurship is not only about costs like I previously thought." -Gift
"I learned a lot from each and every case study we discussed in class. The teaching system is amazing and it's so practical and interesting. Max and Adam are so friendly and helpful, ready to get the best out of us. The program was one of the best programs I've attended." -Anitha