Ivey grads find innovative ways to make a difference.
"Ivey has given me the gift of a wonderful education. I feel good knowing that I'm using my decision-making capabilities, financial acumen, and communication skills to address serious social and ecological challenges."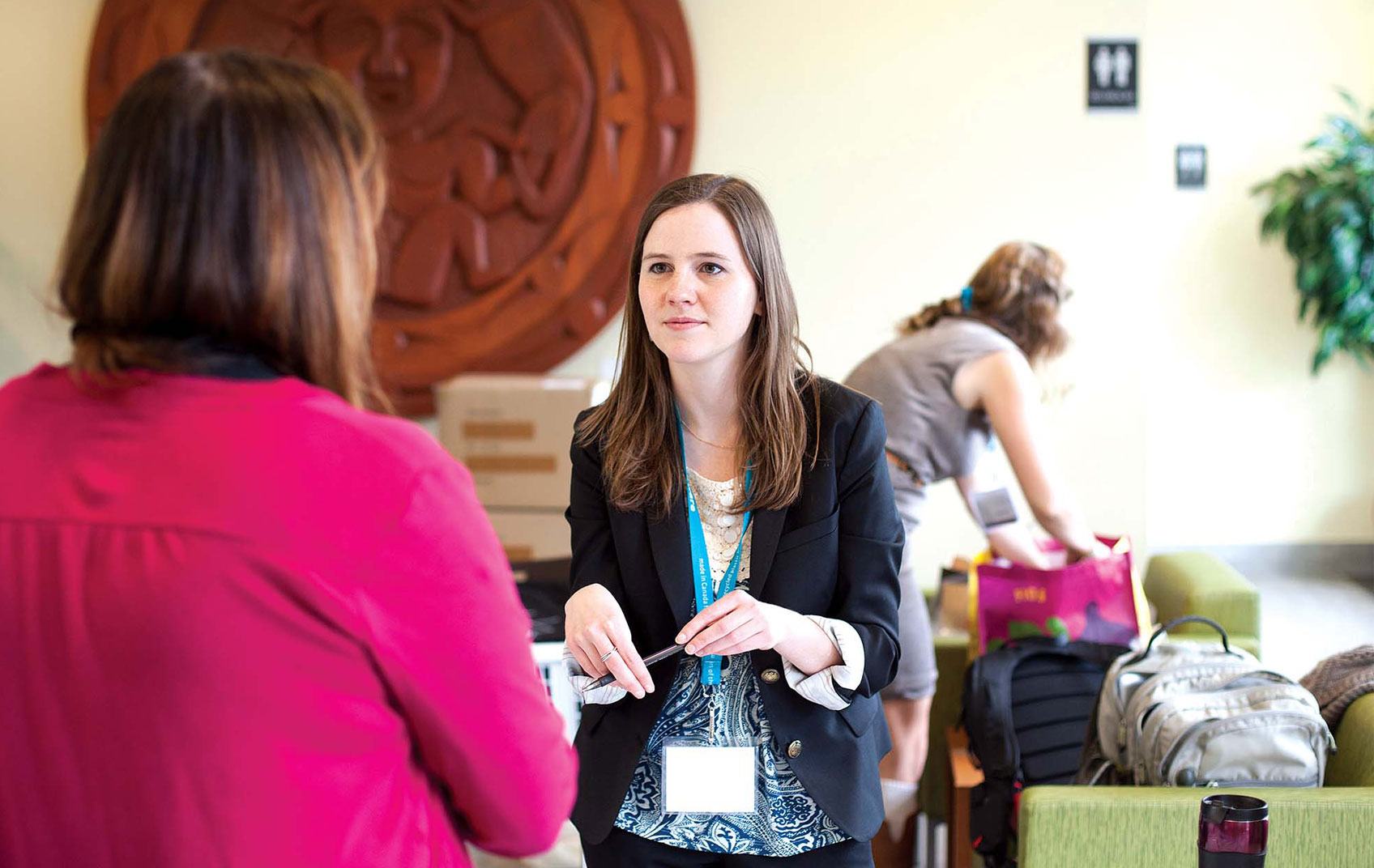 That's Devon Krainer, HBA '12, who works at Social Innovation Generation (SIG—sigeneration.ca), a Toronto-based non-profit. Krainer is one of many socially aware Ivey alumni who see business as a positive force in the world. Going beyond philanthropy and volunteer leadership, they build careers in the non-profit sector, and even launch innovative non-profit and social enterprises. Like Krainer, they are committed to using the skills they acquired at Ivey to make a better world.
"At one time the emphasis in business was all on your duty to the shareholder," says Professor Nicole Haggerty, HBA '89, PhD '04. "That hasn't gone away, but I think business people are more balanced today." She credits early experiences with volunteerism and the small world created by technology with making many students and alumni more aware of global issues. "Their sense of justice and humanity is being activated early and they look for ways to construct business arrangements that account for it."
That's certainly true of Krainer. She was first introduced to the concept of social innovation—new ideas that solve social challenges—by Professors Oana Branzei and Michael Valenti. After graduating she spent six months working in rural Ethiopia with Mennonite Economic Development Associates, helping develop local financial services in micro-finance and agricultural lending. Back in Canada she joined SIG, a partnership dedicated to fostering a culture of continuous social innovation. Her work includes organizing an international conference, a regional conference and regional events promoting social innovation. "At SIG we work to mobilize knowledge, and to connect people to work together for social change. We know we're not going to get anywhere if we don't work with one another."
"I see a charity as something akin to a venture private equity investment. You should be in the business of eventually getting out of the business."—Mark Shuper, HBA '92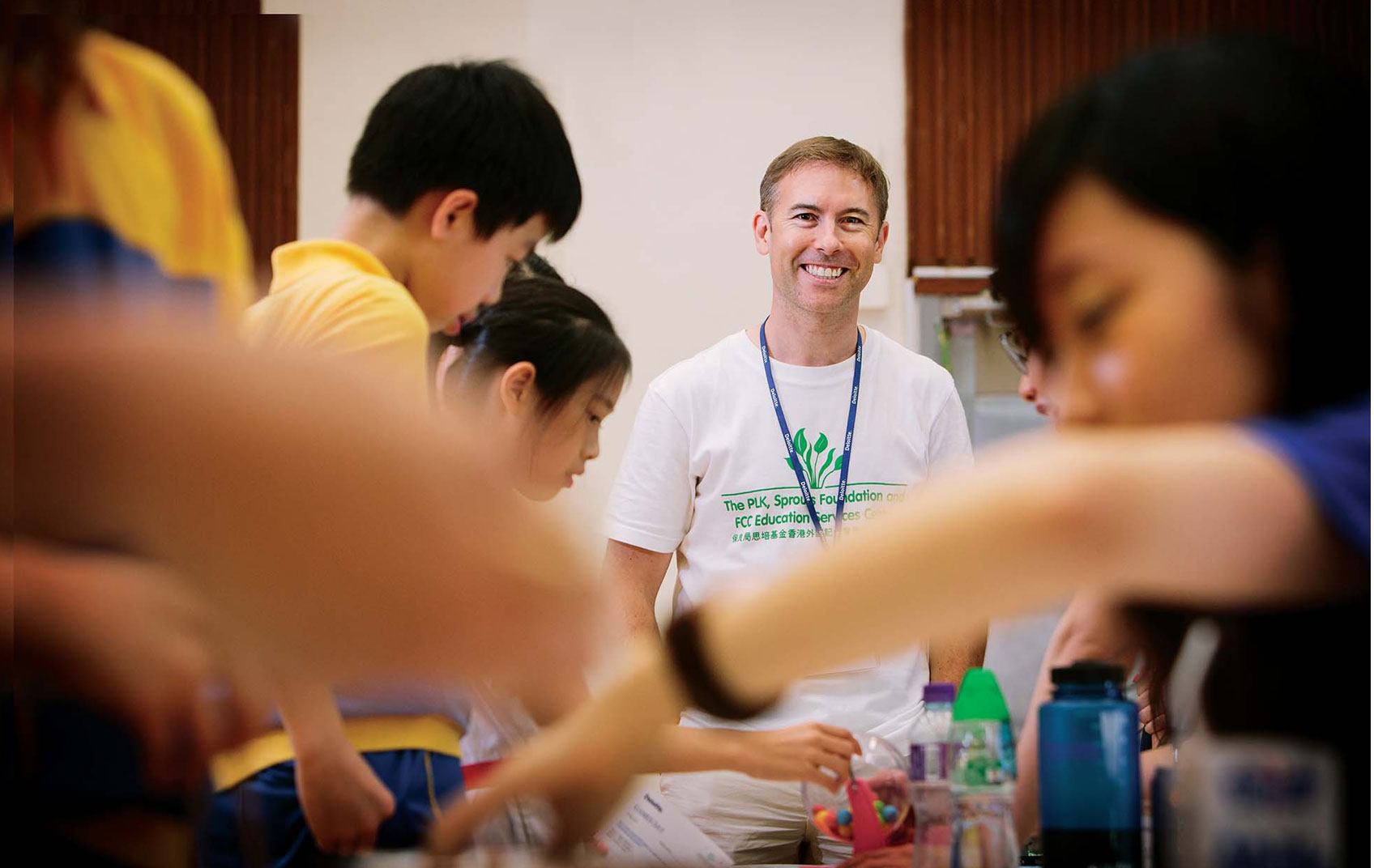 Although his path has been very different, Mark Shuper, HBA '92, agrees that partnership is the key to finding innovative solutions to social problems. Shuper joined Morgan Stanley after graduation and moved with the company to Hong Kong, where he eventually ran the global telecommunications research group. Eventually he and his wife, Winnie Kwan, began to look around for a way to make a difference in their community, and the Sprouts Foundation was born (sproutsfoundation.org). They formed a partnership with Po Leung Kuk, one of Hong Kong's oldest non-profit organizations, and the Foreign Correspondents Club of Hong Kong Charity Committee, and in 2011, opened an after-school English program in a low-income district in the New Territories. The initial program was almost entirely funded by Shuper and Kwan, although other people have now stepped forward to support new activities.
Shuper left his job to devote himself full-time to Sprouts Foundation programs, which aim to improve the life and employment skills of the poor children who participate. "I see a charity as something akin to a venture private equity investment," he says. "You should be in the business of eventually getting out of the business." As Sprouts programs grow and spread to Burma and mainland China, he hopes that governments will eventually take on the role of providing the programs.
Like Shuper, Alison Holder, HBA '99, started her post-Ivey career on a fairly conventional path—in her case, a job with consulting firm Accenture. Then she spent a sabbatical year working with a local non-governmental organization (NGO) in Mumbai, India as part of an international internship program. "That changed things for me," she says. "From that point, I followed a path within international development, but my Ivey background helped me to carve out a niche in issues related to the private sector."
Holder moved with Accenture to London, England and completed a Masters in International Development at the London School of Economics. She joined an NGO, Enablis, working with entrepreneurs in Africa, and subsequently, Save the Children (savethechildren.org). She is now Head of Government and Rights, responsible for advocacy, lobbying, research and policy development in support of children's rights. "I would like to see a future world where the differences for children depending on where you're born are less stark, and opportunities are more equitable," she says.
Children are also the focus for Jade Lai, HBA '12. Lai discovered a passion for international development when she participated in a service learning trip to Honduras at Ivey. After graduating she volunteered with an NGO teaching in Africa's largest slum. There she made a discovery: adolescent girls were dropping out of school because they couldn't afford to buy sanitary napkins. "It's something we take for granted here," she says. "I never saw how it could impact education."
"I would like to see a future world where the differences for children depending on where you're born are less stark, and opportunities are more equitable." —Alison Holder, HBA '99
She and two fellow volunteers immediately went to work, raising $1,400 from friends and family back home and buying a supply of sanitary pads. That was the genesis of Wasichana (wasichanafund. org), the charity that Lai operates while working full-time in PwC's audit practice in Toronto. In addition to the pads, Wasichana hires local women as program directors to conduct health classes teaching fundamental topics such as sanitation, feminine hygiene, self-esteem and business. Currently serving three schools and over 300 girls, Wasichana's goal is to expand to 20 schools by the end of the year. By partnering with large charities with a similar focus, Lai hopes to spread the impact even further. "The goal is to have an impact on as many girls as possible,"she says, "so they can stay in school, graduate and hopefully go on to college."
Megan Dunlop, HBA '12, is one of several Ivey grads who are helping Lai with marketing and fundraising for Wasichana. Dunlop also participated in the service learning course in Honduras while at Ivey, and found it changed her perspective dramatically. "I remember sitting in an Ivey classroom when I got back, and thinking about the people in the community where I had just volunteered—people who didn't have access to the basic necessities that we take for granted every day, like running water and electricity. I thought, 'I can use my Ivey education to really help people and make a difference.'"
And she did, taking a job with Global Brigades, the organization that organized the service learning trip (globalbrigades. org). Global Brigades provides opportunities for thousands of students in North America to volunteer for a week at a time in developing countries, doing everything from installing clean water supplies and building schools to creating medical clinics and a banking system. As an employee she spent 14 months helping to build the Global Brigades micro-finance program in Honduras and create businesses such as local bakeries and agricultural supply shops. Dunlop is back in Canada working at Rogers Communication in marketing, but she remains passionate about international development. "I want to see Global Brigades perfect its holistic model, strengthen its presence in existing communities and countries, and then expand to other countries."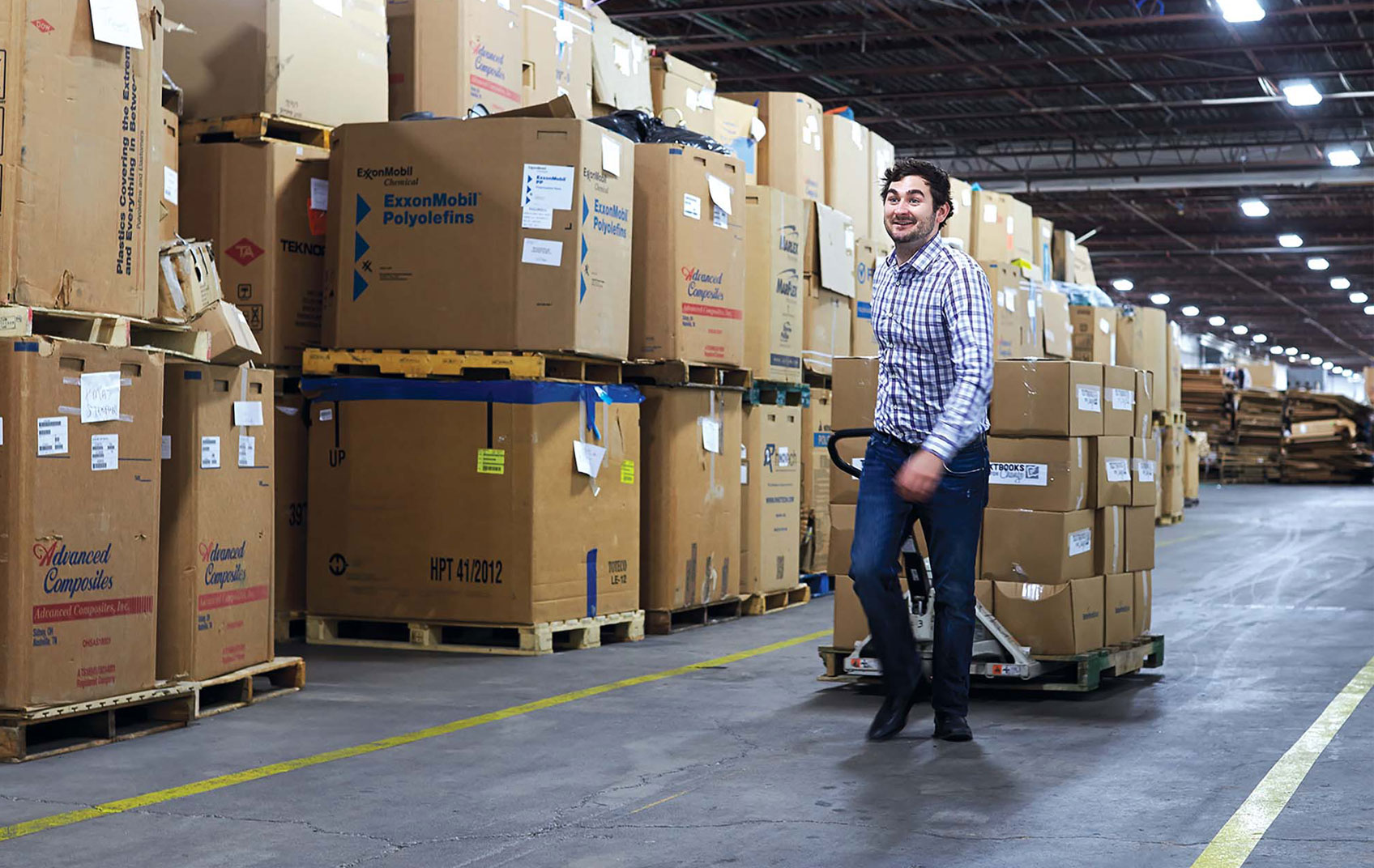 Chris Janssen, HBA '13, also participated in a service learning course at Ivey, teaching at a university in Rwanda for a month and then traveling to Kenya to conduct research on entrepreneurship. But it was his work as Internal Director of Ivey Connects that launched his unique social enterprise. To raise money for the Western Shinerama and the Terry Fox campaign, he had the idea of collecting old textbooks from his friends and then selling them to incoming students. It worked, and Textbooks for Change was born (textbooksforchange.ca).
The concept is simple. Students can drop off unwanted textbooks in boxes around campus or through club collection drives.
If the books are two or three editions out of date, they're shipped to universities in Africa, where textbooks are scarce and much needed. The saleable books are sold online, and half the net proceeds are directed to Kiva, an international micro-financing website. Eventually Janssen hopes to have a more direct involvement in micro-lending. "Through the research I did in Kenya I learned that the biggest obstacle for entrepreneurs was access to capital," he says. "Just selling five or six textbooks is enough to make a huge impact on someone's life." Janssen and his partners are hoping to expand across Canada in the coming months.
So what are the rewards for turning your back on a traditional business career path and becoming a world changer? Dunlop puts it well. "I remember heading to work every morning in Honduras. I'd look out the window and think, 'This is my job, to work directly with people and help them. That's better than any big salary could ever be.'"
Photo (Devon): Brett Beadle
Photo (Mark): DM Chung, Hong Kong
Photo (Chris): Nation Wong
Art Direction: Greg Salmela, Aegis