The Ivey Business Leader Award, co-chaired by Darin Deschamps, HBA '87, and Doug Guzman, HBA '88, is presented annually at a black-tie dinner at Toronto's Ritz-Carlton Hotel. The Award, founded in 1991, honours individuals who have made significant contributions to the advancement of business in Canada and have demonstrated leadership in both business and their communities. Proceeds from the annual event support scholarships for outstanding Ivey students. Special thanks to our 2022 sponsors.
Ivey Business School reaffirms Dave McKay as Business Leader of the Year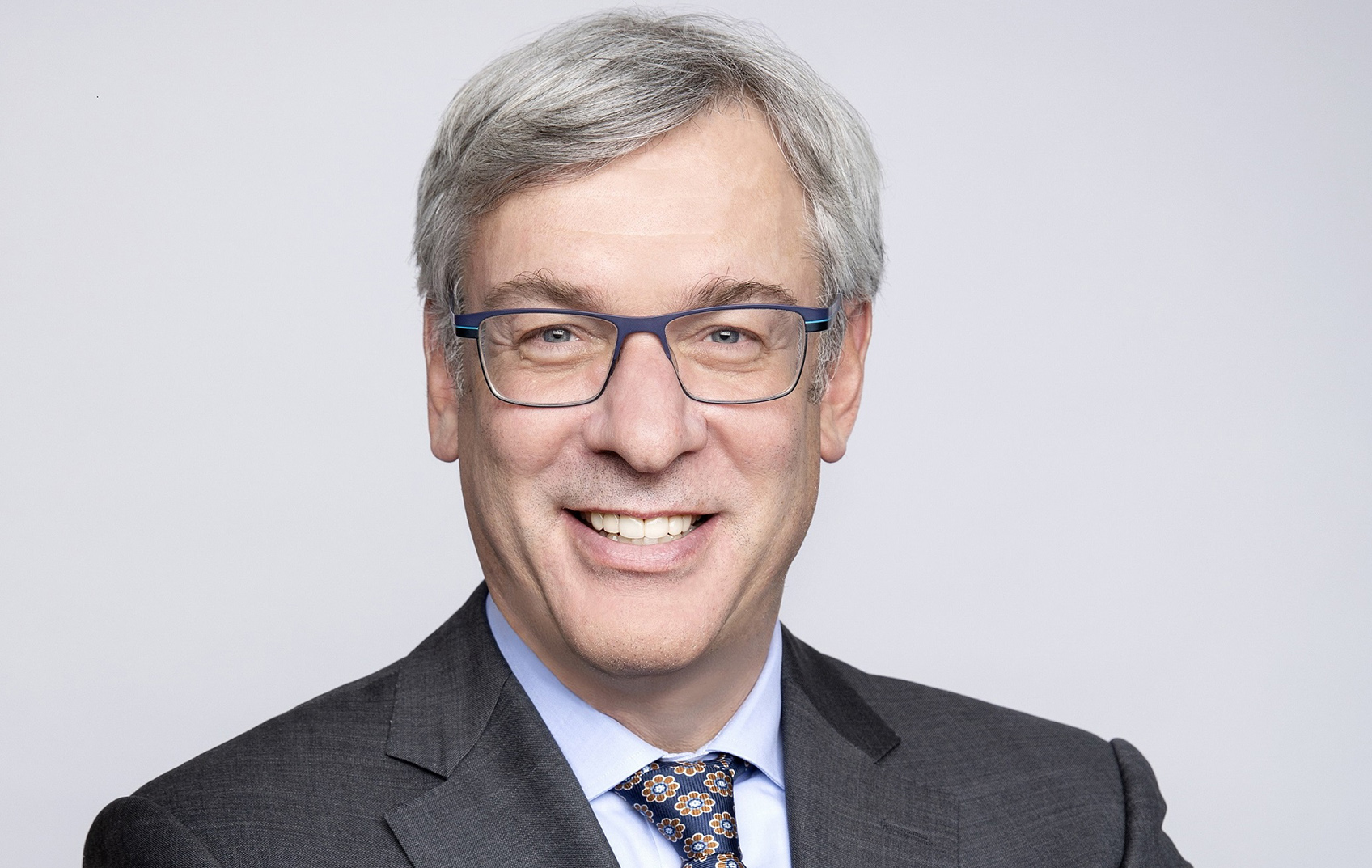 (Press Release: April 2022)
The Ivey Business School reaffirms Dave McKay, MBA '92, LLD '19, President and CEO of RBC, as a recipient of the Ivey Business Leader Award. Originally, McKay was to receive the award in 2020, but we are now pleased to announce he will address distinguished members of Canada's business community at an in-person gala dinner in Toronto on October 27, 2022.
Since joining RBC in 1983 as a co-op student, McKay has been recognized as a champion of innovation and big ideas. After taking on the role as President and CEO in 2014, he's been on a journey to reimagine the future of financial services and to bring RBC's purpose of helping clients thrive and communities prosper, to life. McKay is a leading force behind RBC's 'beyond banking' strategy, building ecosystems, like RBC Ventures, that enable the bank to participate in a broader part of the client journey and value chain.
He's driven investments in new technologies and business models to bring the physical and digital worlds together and provide best-in-class insights, advice and experiences for RBC clients. He also led the acquisition of City National Bank, advancing RBC's U.S. growth platform over the past several years.
"Dave McKay is a masterful strategist, innovator and purpose-led leader. He has navigated RBC through very disruptive times by introducing cutting edge technology and helping the bank to evolve with changing consumer demands, while being an active voice and steward for some of society's most pressing issues," said Sharon Hodgson, Dean, Ivey Business School. "It is exciting to have this year's recipient as a proud Ivey alum."
In Canada, McKay is a passionate advocate for the country's future prosperity, including preparing youth for the future of work. He spearheaded RBC Future Launch, a 10-year, $500 million commitment to help young people build the skills required for a rapidly changing world. McKay is also active in his community including chairing the Business Higher Education Roundtable which brings together Canada's top businesses, universities and colleges to find ways to better link workplaces and classrooms.
McKay holds a Bachelor of Mathematics and an honorary Doctor of Mathematics degree from the University of Waterloo. He also holds an MBA and an honorary Doctor of Laws degree from the Ivey Business School at Western University, and an honorary degree from Ryerson University.
"Dave McKay stands out as a formidable leader in corporate Canada," said Darin Deschamps, Head, Wells Fargo Securities Canada and co-chair of the Ivey Business Leader Award Committee. "He has a special combination of business acumen, strategic vision and community commitment which distinguish him from other leaders."  
Deschamps and Doug Guzman, Group Head, RBC Wealth Management, RBC Insurance and RBC Investor & Treasury Services, chair the Ivey Business Leader Award that will be presented at a black-tie dinner on October 27, 2022 at The Ritz-Carlton Hotel in Toronto. Proceeds from the annual event support HBA and MBA student awards through the Ivey Fund Scholars program.
McKay joins an esteemed list of past Ivey Business Leader Award recipients demonstrating leadership in both business and their communities. Previous recipients of the award are listed below.