Alumni
Passions: Jesse Silvertown, HBA '09
Nicole Laidler
|
Sep 5, 2017
Jesse Silvertown, HBA '09, spends his days crunching numbers as an EY Consultant in New York City – but in his off hours he explores the sushi scene, blogging about his culinary passion.
I call my move to New York in 2012 my "Sushi Renaissance." It's one of the best places in the world for sushi outside of Japan. There are thousands of sushi restaurants, and they run the gamut from your average all-you-can-eat places to high-end omakase (leave it to the chef), which can cost up to $500 a meal.
I like the fact that when you go to a sushi restaurant, they can't fake it. The fish is either fresh or it isn't. And I enjoy the artistic aspect of the experience – when you're sitting one-on-one with a sushi chef and he's preparing a meal to your specifications.
Anyone who loves sushi will tell you that the most important part is the rice. It can't be too soft or too firm. And if it's too firm, that means it's stale and they are reusing it to avoid throwing it out.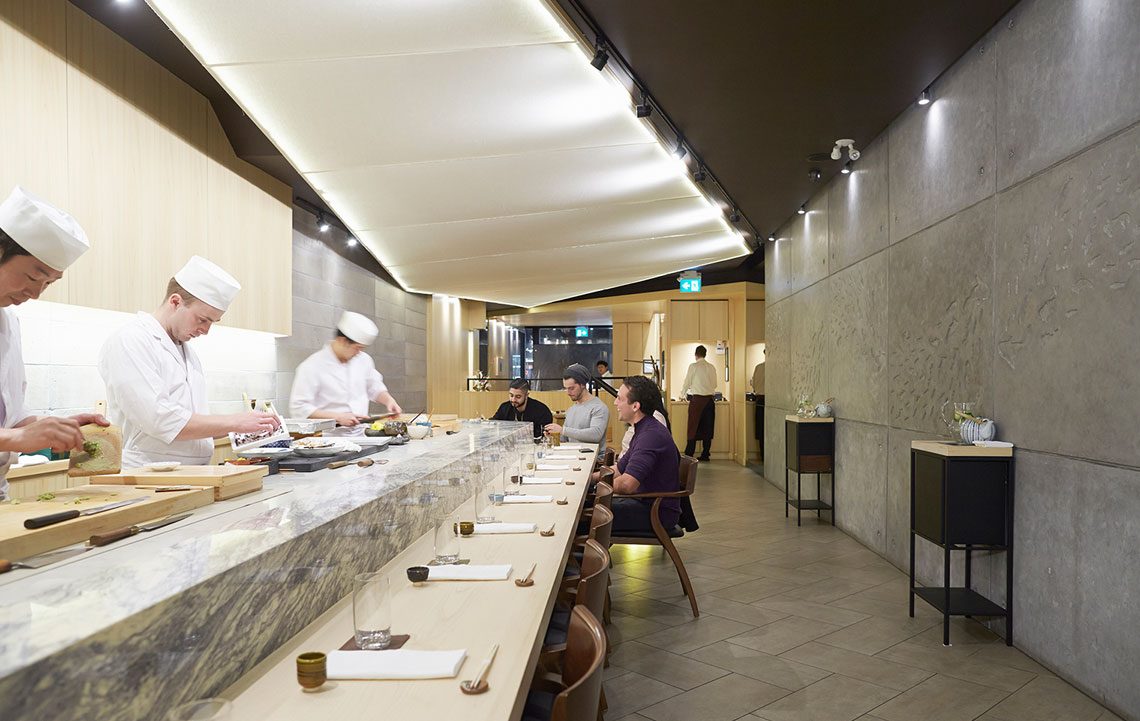 I go to a new sushi restaurant once or twice a week, and post a blog review about twice a month – but I'm active on social media as "The Sushi Legend" every single day. So far, I've reviewed over 100 restaurants all over the country.
The unique visitors to my blog are growing. I don't have a goal for it and I haven't considered a way to monetize it, but if it can stoke my creativity and help people learn more about sushi, I think it's worthwhile. I've met many people through the blog, and I enjoy engaging with my readers.
My best sushi experience was at an omakase food truck in Miami. The side opened into a half table where you could sit while the chef was inside making nigiri to serve.
Usually when I review, I go incognito. I don't want any special treatment. But last summer I was at a restaurant in New York wearing one of my Sushi Legend hats and someone turned to me and asked, "Are you the Sushi Legend?" Right behind getting married, that was my favourite moment of 2016.
Check out Silvertown's blog: thesushilegend.com
Photos: Nation Wong
Art Direction: Greg Salmela, Aegis