Alumni
Left Turn: Trevor Davis, MBA '07
Mark Witten
|
Sep 4, 2018
Trevor Davis, MBA '07, left his job as an investment banker to become a mosquito exterminator.
MADE AN INTERESTING CAREER "LEFT TURN?" TELL US ABOUT IT! E-MAIL 
INTOUCH@IVEY.CA
There aren't many people who have an Ivey MBA that have gone the exterminator route, but you can't let your ego get in the way of a good business opportunity. My wife and I launched Goodbye Skeeter, a pest control business in London, Ont., this past spring.
How did I get into the mosquito extermination business?
After graduating from Ivey, I spent eight years working for Merrill Lynch and then Morgan Stanley as an investment banker in the mining sector. I enjoyed coming up with creative ideas and strategies to pitch to clients. But the mining sector had some rough years, and it was frustrating to work so hard on deals that often didn't happen.
Looking for a change from 80-hour workweeks, my wife Christine and I left our finance careers for a sabbatical travelling around the world. We had a fantastic time going to places we had always wanted to go, but never had the time – including Portugal, Eastern Europe and Southeast Asia. We each had a 40-litre backpack and that was it. It gave us perspective on how we could enjoy life more with a lot less.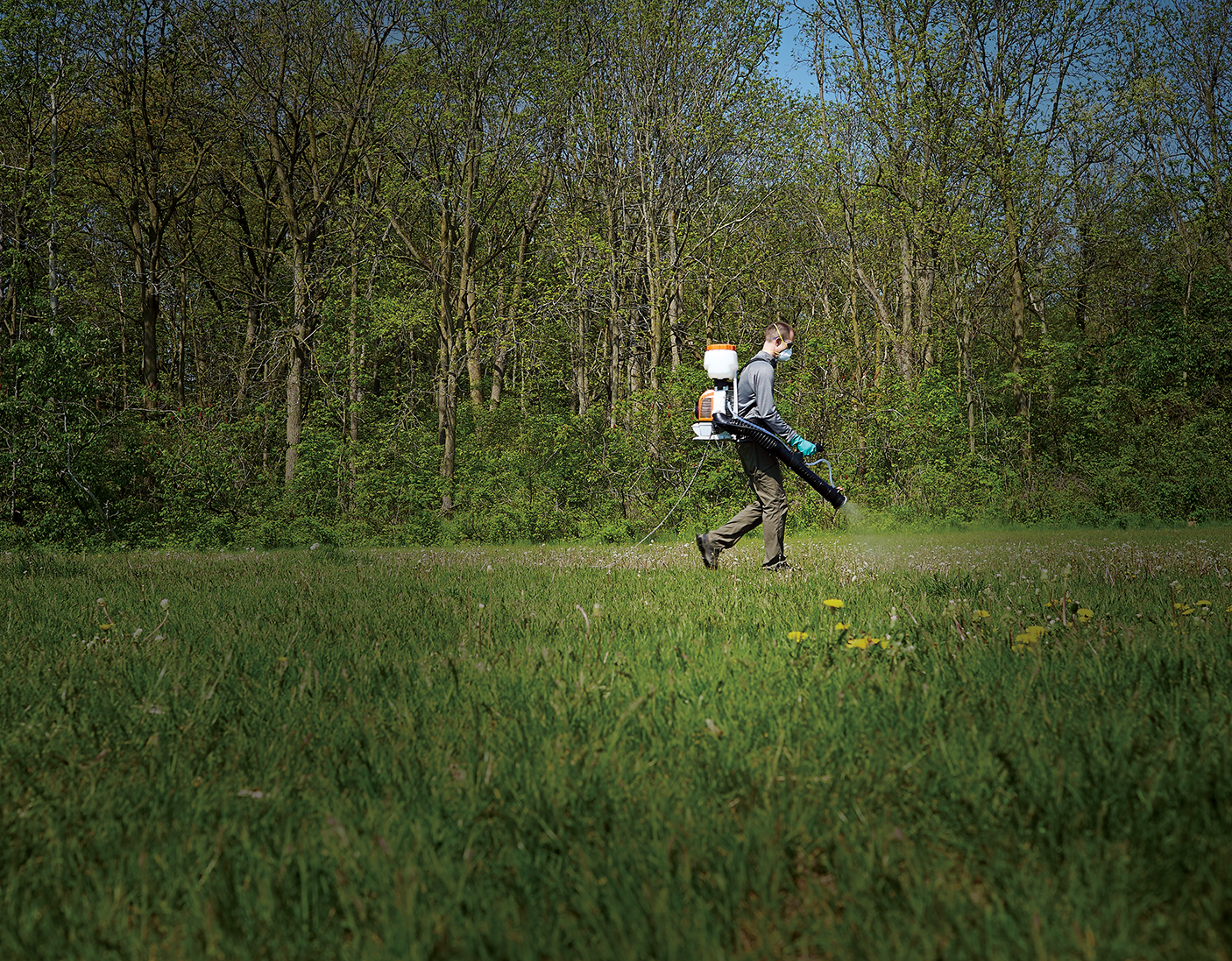 Since settling back in Canada, we returned to London and launched a mosquito and tick control business. I'm excited about this opportunity, and about providing people with a valuable public health service. There are increasing incidences of insect-borne diseases, such as West Nile virus and Lyme disease. Public awareness is growing, and that's what's driving our demand.
People want to feel that it's safe for their kids to play in the backyard. The service we offer provides targeted control – we can treat areas as small as a restaurant patio or as big as a golf course.
Several companies are doing this profitably in New York state and Michigan, and it's an under-served niche in Ontario. I see lots of potential to grow the business, either organically or by pursuing a franchise model – if our first season is successful.
Learn more at goodbyeskeeter.com
Photos: Nation Wong
Art Direction: Greg Salmela, Aegis