Alumni
Passions: Geoff Seeman, HBA '18
Brenda Bouw
|
Mar 4, 2019
Geoff Seeman, HBA '18, grew up salsa dancing with his family. Now he teaches lessons at the same studio where he danced as a kid.
I grew up in Toronto and, as far back as I can remember, my parents would take us to the Salsa on St. Clair Street Festival. It showcases Latin culture, music, and dancing. There's no Latin heritage in my family – it was just something we enjoyed doing together.
When I was 9 years old, my parents decided that they would start taking Latin-dance lessons at Steps Dance Studio in Toronto – and they dragged me along. Once I started, I was hooked. I loved the music, the different styles of dancing, and the energy of the performances. When I was 12, I went from taking a few classes per week to joining the studio's professional team. From there, I performed and competed in international congresses until I was 17.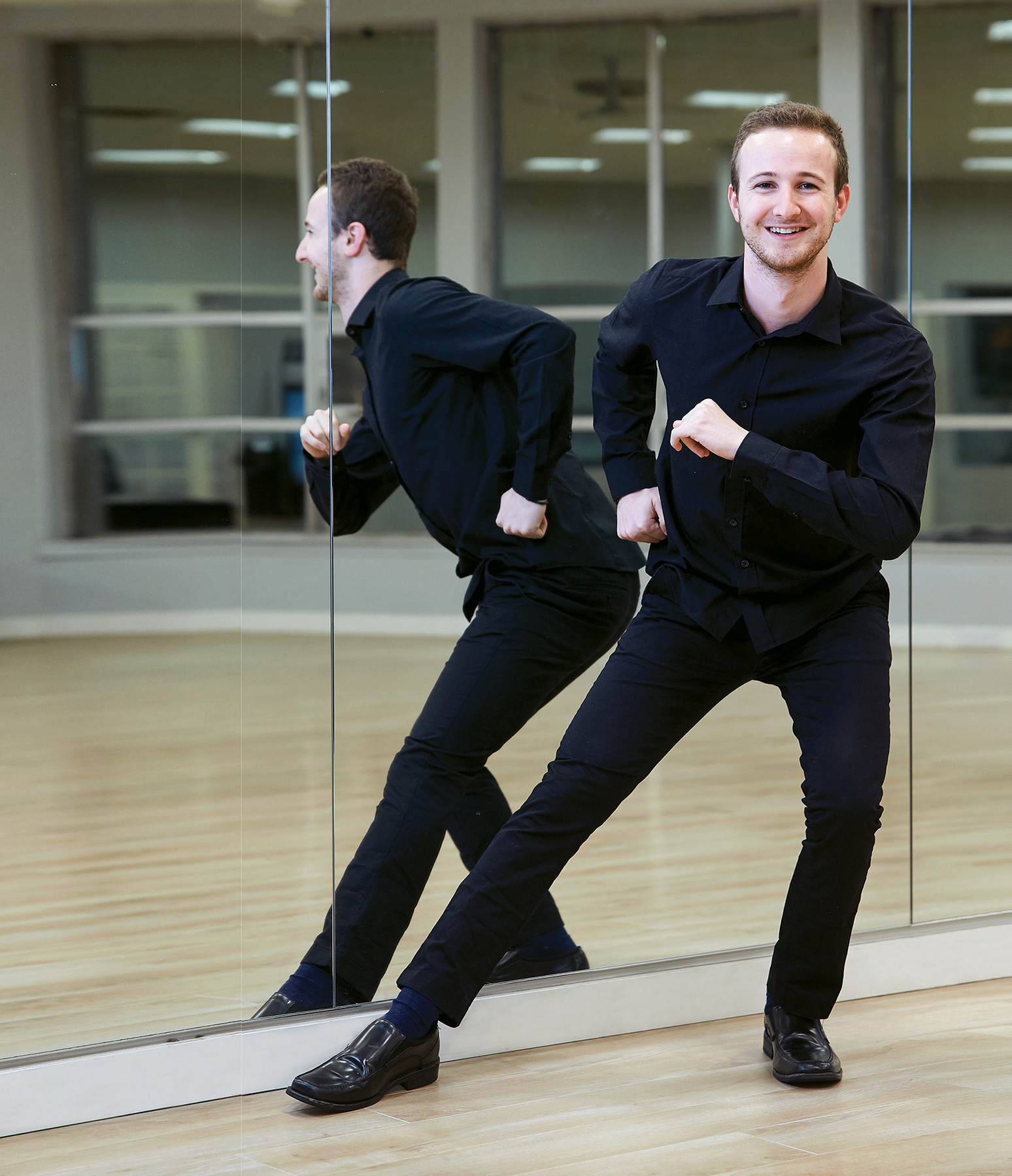 I didn't come across the salsa club at Western University until my second year. I went to a few classes during clubs week, but unfortunately couldn't continue because it conflicted with my varsity Ultimate Frisbee team practices.
I was in the library one day when the president of the salsa club saw me and said, "You're the salsa dancer! We're looking for an instructor. Interested?" I told her I would love to and, as soon as I could, I started teaching. What's cool is that two people who met in my class have been dating ever since.
I'm back in Toronto working at a startup, PartnerStack, and teaching three hours a week at the same studio where I started dancing as a kid. When people at work find out I do Latin dancing, they get excited and ask about taking a class someday or having me teach at the office. As for dancing at work, I've been caught shaking my shoulders at my desk a few times.
Photo: Nation Wong
Art Direction: Greg Salmela, Aegis