Impact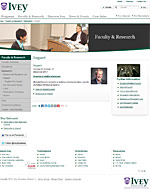 An online monthly research publication featuring Ivey faculty.
Ivey Business Journal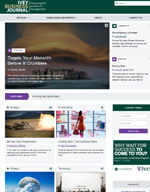 Gain free access to leading insight and commentary on the practice of management.
Ivey Entrepreneur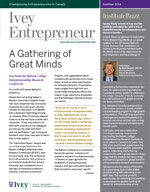 This newsletter is published for individuals in business and academic life who have a particular interest in entrepreneurship.
Intouch Magazine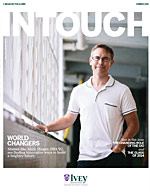 Recognized as one of the best alumni magazines in the world, Intouch is published regularly and mailed to all Ivey alumni. If you have an Ivey degree and we have your mailing address, you're on the list!
@Intouch Newsletter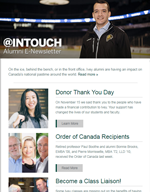 This monthly online newsletter keeps you up to date on School events, plans and activities while giving you the opportunity to get in touch with the people involved.
Ivey Publishing
As the second largest producer of cases in the world, Ivey Publishing markets Ivey cases, and Ivey Business Journal reprints to students, other institutions and corporations in over 60 countries.