The Ontario power industry is facing unprecedented challenges. Technology is reshaping the range of services that can be delivered at the grid edge and creating boundary-shattering opportunities for new types of players to operate in the electricity space. The new political landscape in Ontario impacts everything from the emission regime to planning processes. No one can afford to overlook the effect new technology and public policy is having up and down the value chain.
Join your colleagues to hear the latest on policy directions, business strategies, regulatory intentions, and partnership opportunities. Whether you represent a major generator, or supply equipment and services to Ontario generators - you'll want to be part of APPrO 2018: Innovation and Disruption, Solving for X.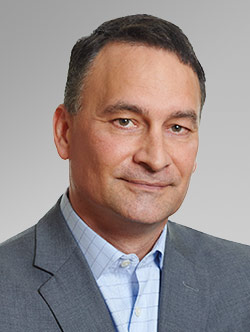 Brian Rivard, Director of Research at the Ivey Energy Policy and Management Centre, will participate on a panel titled "Regulation: Keeping up with the pace of change." He will be joined by George Vegh, McCarthy Tetrault LLP; AJ Goulding, London Economics; and moderator Steven Kim, TransAlta. The panel will take place on Monday, November 12 at 11:15am.