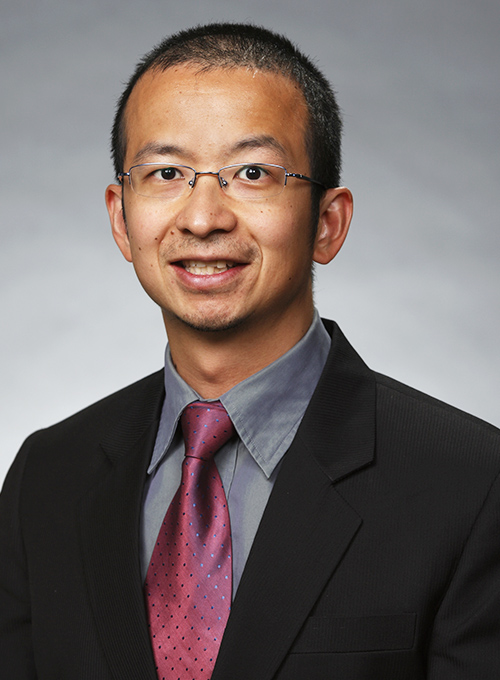 Contact Information
Richard Ivey Building 2321
Expertise
Blockchain

Co-opetition

Counterfeiting product

Healthcare operations management

Marketing-operations interface

Supply chain management
To search for publications by a specific faculty member, select the database and then select the name from the Author drop down menu.
Dr. Hubert Pun is an Associate Professor at the Ivey Business School (Western University). Hubert grew up in Hong Kong. After earning his undergraduate and master degree in engineering and working in Vancouver for a few years, he became part of an expansion team of a Venezuelan start-up company that grew the business to Central/North America (e.g., Colombia, Mexico, Panama, and USA) during 2002-2005. His work at that time was helping firms to deploy secure computer network. He graduated from the Kelley School of Business (Indiana University) in 2010, where he completed his PhD in Operations Management and Decision Sciences. He joined the Ivey Business School in 2010 and has taught in the undergraduate, MSc, MBA, EMBA and Ph.D. programs. In the last couple of years, he was awarded with Ivey Dean's Teaching Commendation Letters (top 10% Ivey faculty) and the University Students' Council Teaching Honor Roll. His research interests include co-opetition, counterfeiting product, and how blockchain can be used as an enterprise solution. He has published in Manufacturing & Service Operations Management (M&SOM), Production and Operations Management (POM), Journal of Operations Management (JOM), etc. Currently, he is serving as an Associate Editor at the International Journal of Production Research (IJPR).
Click here to visit Dr. Hubert Pun's personal webpage.
Teaching
Financial analytics (undergrad elective, MSc elective, MBA elective)
PhD seminar (supply chain management, healthcare/sustainability)
EMBA core course (Competing with Analytics)
Education
PhD, Operations Management / Decision Sciences - Indiana University
MEng, Electrical Engineering - Simon Fraser University
BASc, Engineering Physics - University of British Columbia
Work in Progress
Blockchain in the Secondary Market: Helps or Hurts Counterfeiting? (with Jayashankar M. Swaminathan and Jing Chen)
Mobile geo-targeting: Inside vs outside of a mall (with Qi Wang, Xia Wang, Xiaoqing Xie)
Combating copycatting from emerging market suppliers (http://ssrn.com/abstract=3801968)
The Impact of Capacity Information on Lexicographical Capacity Allocation (https://papers.ssrn.com/sol3/papers.cfm?abstract_id=3860257)
Multi-period outsourcing decision in the presence of supplier copycatting (http://ssrn.com/abstract=3895254)
Triple Uncertainties: Credence Goods, Deceptive Counterfeits, and Fake Product Reviews (https://papers.ssrn.com/sol3/papers.cfm?abstract_id=3915087)
Experience
Associate Instructor, Indiana University, USA, (2005-2010)
Computer Network Trainer, CTT, Miami, (2005-2007)
Senior Network Consultant, Desca, Venezuela, (2002-2005)
Network Engineer, TELUS, Vancouver, (1999-2001)
Network Engineer, Glenayre, Vancouver, (1998-1999)