Alumni
Left Turn: Laura Rietveld, MBA '04
Pat Morden
|
Mar 16, 2015
Laura Rietveld, MBA '04, left a successful career in publishing to become a writer and director. Her first documentary, Okpik's Dream, will be shown on national television this year.
MADE AN INTERESTING CAREER "LEFT TURN?" TELL US ABOUT IT! E-MAIL 
INTOUCH@IVEY.CA
After Ivey I got a job in sales with Canada's largest media company. But I missed the entrepreneurial environment I grew up with, and I could see that newspapers, a medium I love, were no longer the pillars of the community they once were. It took me several years to realize I wasn't in the right environment for me.
So I resigned, gave back my Blackberry, sold my house, and launched a new career. It was a huge leap of faith and if I'd known the challenges ahead, I'm not sure I would have done it!
In 2009 I visited my aunt, a teacher working in the Arctic. While I was there I met Harry Okpik. He's a very engaging person with an amazing story—a champion amputee dog musher who participates every year in the Ivakkak, a grueling 600-km dogsled race across Arctic Quebec.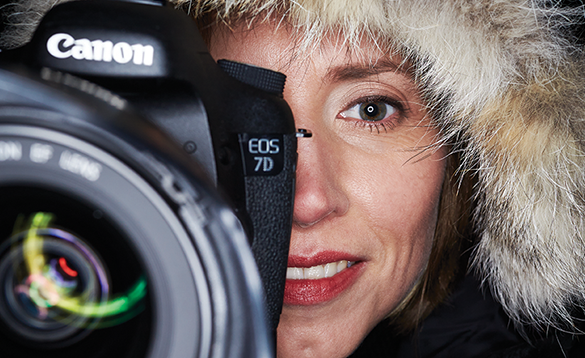 I wanted to tell his story, so I took a documentary-making workshop. When it was over, the instructor offered to mentor me. She introduced me to a producer who has worked in the north. The producer loved my idea and asked me to direct it. For me, it was a crash course in film making.
Working in the north is very expensive and logistically challenging, and the weather is extreme and unpredictable. The cold is very hard on equipment and
sucks the life out of batteries. To film the dogsled race, the film crew and I traveled 500 km by Ski-Doo, camping along the way—definitely one of the most humbling experiences of my life.
The odds of me becoming a filmmaker were low, but I was able to beat the odds because of my Ivey MBA. It gave me the skills, confidence and supportive network to tackle making a film. Now that the film is complete, I'm taking some time to recover. I have a two-year-old who was born in the midst of filming. I'd like to do some commercial work while I develop my next idea. Documentary directors will tell you that each film has to be a true labor of love, or you'll never get over the hurdles.
To learn more about Rietveld and Okpik's Dream, visit okpiksdream.com
Photo: Nation Wong
Art Direction: Greg Salmela, Aegis