Alumni
Brenda Bouw
|
Sep 5, 2017
For Zameer Kassam, HBA '01, it's a ring that's worth a thousand words
Zameer Kassam grew up working in the family jewelry business in Vancouver with an appreciation for how the right ring or necklace can put a smile on someone's face and help celebrate key moments in life.
But it wasn't until he tried a few different careers after graduating from Ivey in 2001, including stints at McKinsey & Company and MTV Networks International, that Kassam realized jewelry – and the stories it can tell – was truly his passion. "I missed being involved in peoples' lives when they're celebrating really exciting things," says Kassam.
While obtaining his MBA at Harvard Business School, Kassam was lured back into the world of fine jewelry when he joined De Beers Louis Vuitton as the head of the bridal and classics business. From there, his passion for design led him to create his own brand, Zameer Kassam Fine Jewelry, which was launched in 2011 in New York and London, U.K. Today, Kassam builds classic engagement rings for clients by weaving details of each couple's story into the design.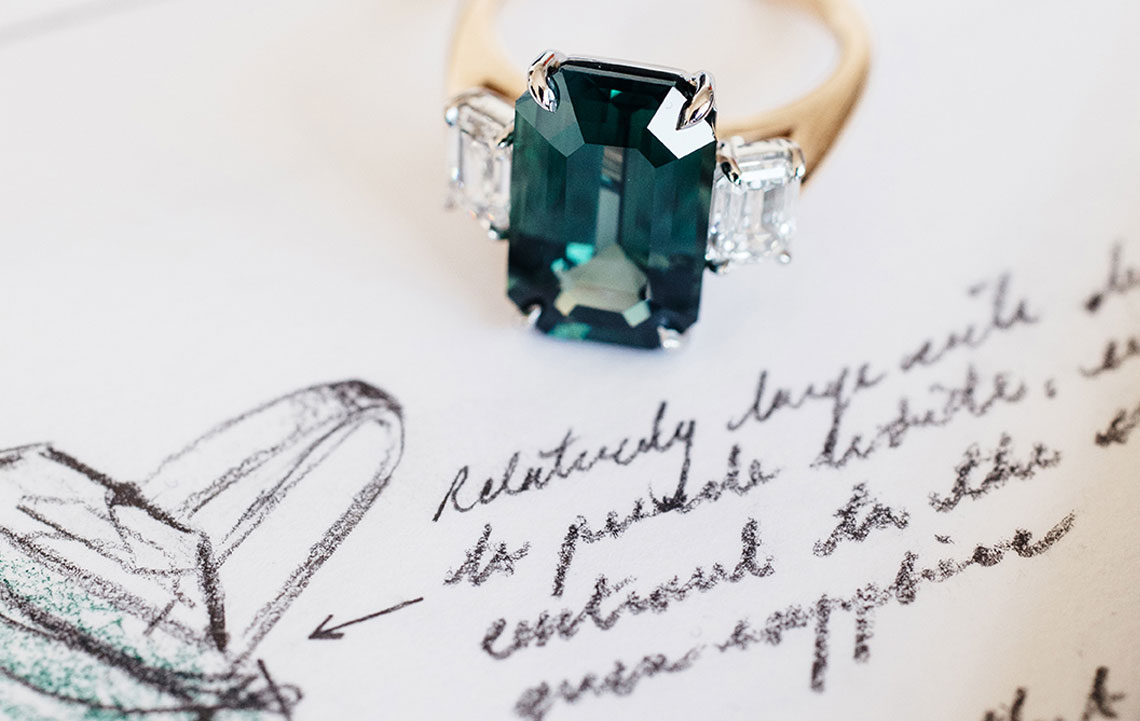 His first design was for a friend and former Ivey classmate, Katherine (Forse) Kessler, HBA '01, based on conversations with her now-husband. "I loved it. The idea that I could sit down with someone, learn their story then build a ring that tells that story and celebrate with them; it felt like I was on to something really special," Kassam says.
To date, Kassam and his team have created more than 1,000 pieces of fine jewelry for clients around the world, "each of which tells the individual love story of two people," he says. "When I'm an old man, and I look back at my life, I can tell the story of my life through all of these pieces."
About two dozen of his clients to date are Ivey alumni. "I formed deep relationships at Ivey," Kassam says. Apart from some cherished clients, Kassam says his time at Ivey also gave him the foundational business skills and confidence needed to start and grow his own brand. Ivey continues to be a source of mentorship for him and a place where he enjoys giving back.
"I don't think I would be doing this today if it wasn't for Ivey," Kassam says. "It gave me the confidence that I carry with me now."
Photos: Ike Edeani
Art Direction: Greg Salmela, Aegis