Alumni
Nicole Laidler
|
Sep 5, 2017
Frank Pearl, MBA '95, former Colombian high commissioner for peace, successfully negotiated a peace agreement with FARC rebel leaders last year
When Colombian President Juan Manuel Santos and Rodrigo "Timochenko" Londono, the leader of the Revolutionary Armed Forces of Colombia (FARC), signed a peace agreement last September to end half a century of civil war, it made news around the world.
But behind the headlines lay more than seven years of delicate negotiations brokered by Colombian-Canadian Frank Pearl.
Secret messages, clandestine meetings, and four years of intense public negotiations were not part of Pearl's career plan when he came to Ivey, but speaking from his home in Bogotá, it becomes clear that Pearl's time at the School played an important role in shaping his destiny.
"Ivey was a turning point in my career. It opened up the world for me," says Pearl. "It gave me a tremendous set of tools to be able to understand any complex issue and identify possible solutions."
Living in Canada and meeting students and professors from around the world was equally important.
"I realized, here's a country that is more diverse than mine. Its growth is based on immigration and yet Canadians have found a way of using diversity as an asset, where we are using our differences to divide," he says. "The conversations I had with classmates and professors outside the classroom had a profound impact on me. They helped me understand that I needed to go beyond just being a business person."
After graduation, Pearl was on his way to McKinsey & Company in Toronto when he was given the opportunity to return home to the consulting firm's new Bogotá office.
Pearl spent several years working on projects related to the public sector. That led to a pro-bono consulting job in the office of Colombia's former first lady, work which took him to areas of the country still affected by poverty.
Pearl joined the government in 2006, setting up a program to reintegrate former FARC members into society. He was named High Commissioner for Peace in 2009.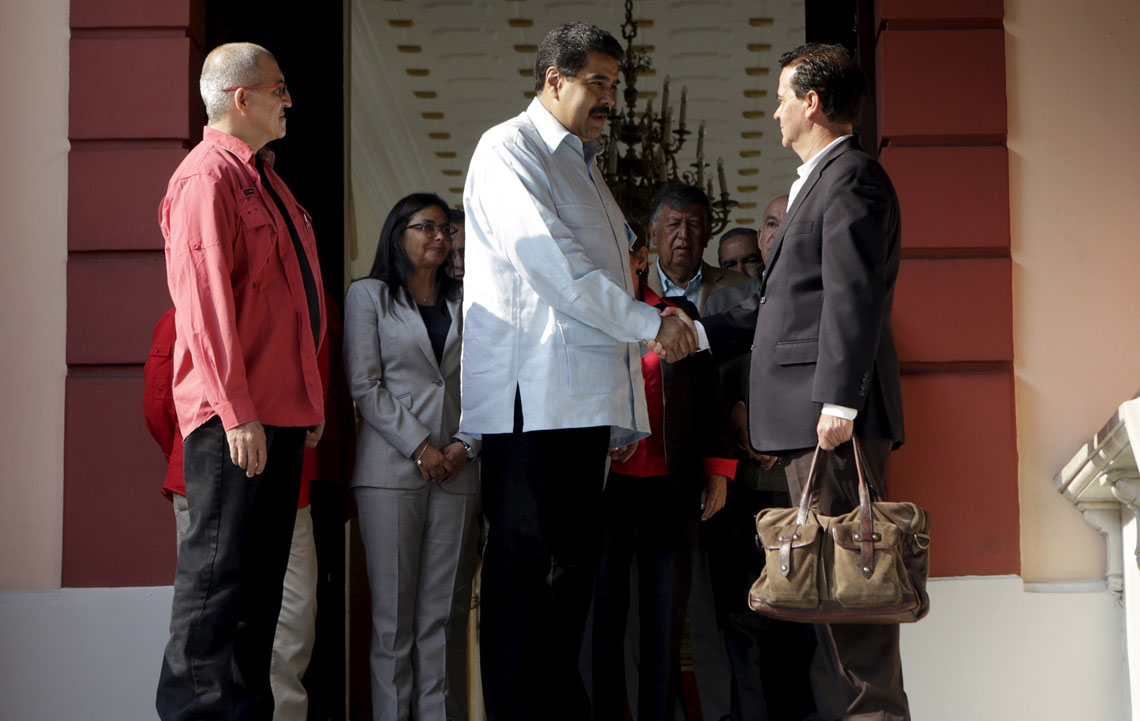 "When I joined the government I already had the goal of initiating a peace process," he says. "At the time, I didn't have the certainty of it being achievable but I felt a moral obligation to try and do it."
Pearl began reaching out secretly to FARC leaders in 2009, with the first official peace negotiations taking place in Havana in 2012.
"When we work to resolve conflict, it's important to leave out judgement and to have compassion," notes Pearl. "That doesn't mean justifying violence, atrocities, or misconducts. But it means being able to understand and solve the issues because there are citizens trapped in the middle of the conflict who are suffering."
Pearl was not surprised that Colombians narrowly rejected the first version of the peace deal in a national plebiscite. "After 50 years of suffering, it is normal to have fear and distrust," he says.
A new accord that addressed 56 of the 57 concerns raised by the no side was negotiated and signed six weeks later. "Not everyone is happy, but we have an agreement and it was ratified by congress," Pearl says. "It is far from perfect, but it is good."
Now enjoying more time at home with his wife and three young daughters, Pearl is turning his attention to strengthening Colombia's public sector through his new foundation, The Centre for Vision and Leadership.
"We are building a 20-year work plan," says Pearl. "There are a lot of challenges, and it's important to have a long-term view."
Photos: Reuters Pictures