Alumni
Nicole Laidler
|
Mar 5, 2018
Industry disruption pushed Rick Gleed, EMBA '16, to step back into a classroom for the first time in 47 years
At an age when most people are anticipating a leisurely retirement, Rick Gleed decided it was time to go back to school. At 64 years old, he hadn't set foot in a classroom since high school and had already enjoyed more than 25 years as one of the top commercial real estate brokers in London and Southwestern Ontario.
"I love the business. It's very social, which I enjoy. Why would I stop doing that?" he asks. "Slowing down is not in my make up."
But Gleed – who spent his youth working as a commercial plumbing contractor in remote areas of Alberta and northern Canada before transitioning into real estate to be closer to family – recognized that the brokerage industry was ripe for disruption. In order to keep up, he knew that he needed to learn new skills.
"The bricks-and-mortar model of our business is broken," he notes. "People can go online and pick out a warehouse if they want. You have to be able to add more value."
Gleed first considered doing his MBA 10 years ago when he was President and Broker of Record at DTZ Barnicke, London Windsor Sarnia Ltd. But the timing just wasn't right, he says.
In 2012, Gleed and his wife founded Gleed Commercial – an independent boutique brokerage – and in 2015, he stepped into a classroom for the first time in 47 years.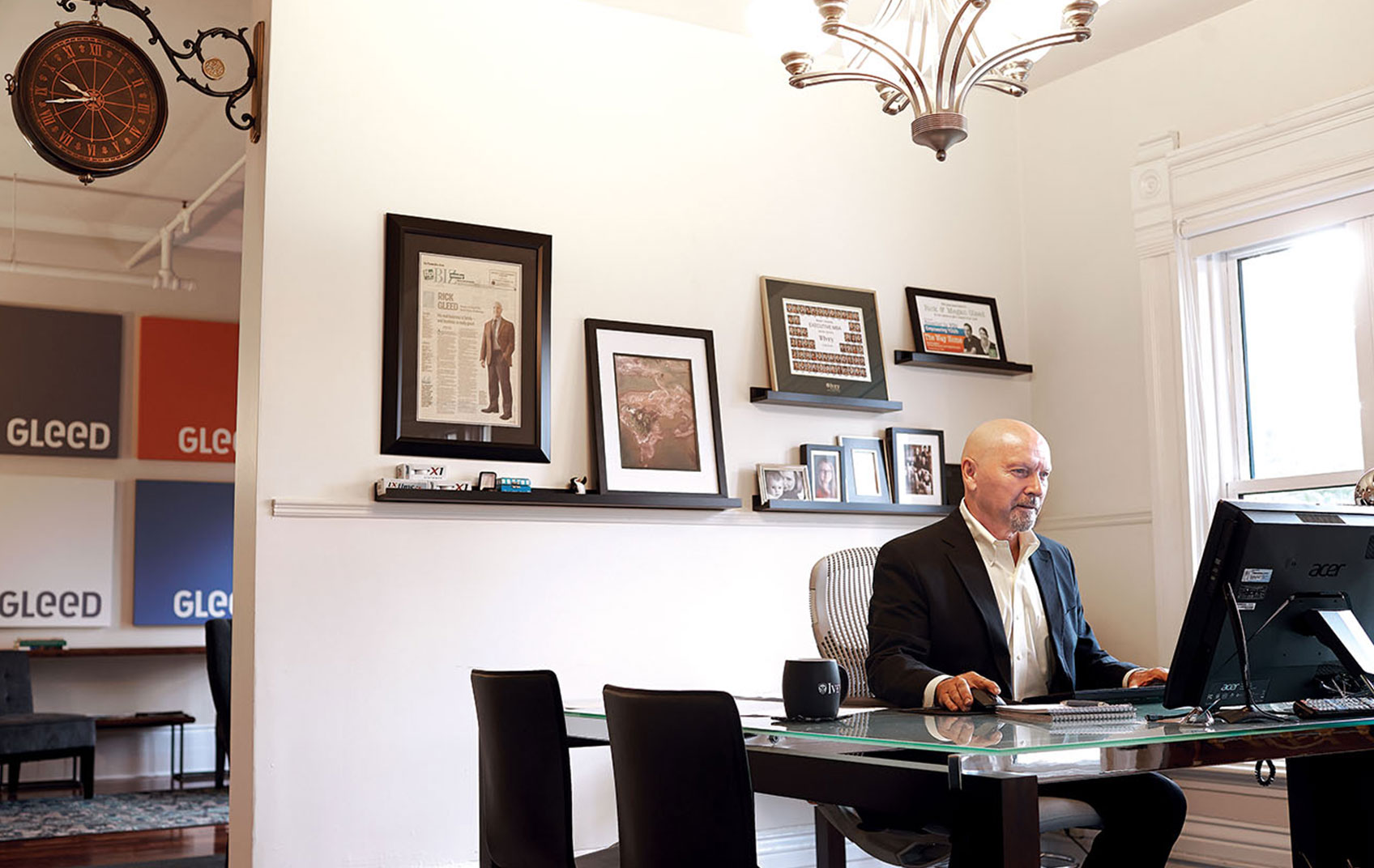 The first week at Ivey's Spencer Leadership Centre was "intense," says Gleed, but he soon learned how to juggle the demands of running his own business, his course work, and a busy family life.
"You learn to focus on what's important," he says.
The analytical skills he learned at Ivey have been well worth the effort, he adds.
"Now when I meet a client, I go in and study their strategy and goals so I can understand where they are going. It's not just about selling real estate and making a commission," says Gleed. "It allows me to add value in a constructive way, which is quite powerful. It helps build lasting relationships."
Photos: Nation Wong
Art Direction: Greg Salmela, Aegis