Alumni
Nicole Laidler
|
Sep 4, 2018
Brands can't afford to ignore the power of influencer marketing.
Love her or hate her, it's hard to ignore Kim Kardashian West. Over the past few years, the reality-television star has leveraged her onscreen fame into a lucrative career as a social media influencer. With a following of over 114 million on Instagram alone, she is reportedly paid more than $250,000 for every sponsored post.
This June, Kardashian made history as the recipient of the first-ever Influencer Award from the Council of Fashion Designers of America. The award recognized her work promoting brands across the fashion spectrum.
While the choice raised some eyebrows, there's no doubt that influencer marketing is one of the biggest trends in digital marketing, and one that brands can't afford to ignore. 
What Is Influence?
Influence is simply the ability to have an effect on behaviour.
"We've had influencer marketing for a hundred years," says Beloved Brands Founder and CMO Graham Robertson, MBA '94. Companies have always used things like expert panels, celebrity endorsements, and media releases to build credibility and grow brand visibility.
As recently as a few decades ago, marketing campaigns focused on moving consumers through the brand funnel from awareness to purchase and loyalty. "The big challenge was figuring out how to market past the point of purchase," Robertson says.
The digital age offered a powerful solution. Today, successful brands are able to move consumers past the trial stage into an experience that becomes a routine and, ultimately, a ritual. "With social media, brands can now build a relationship with consumers," Robertson explains. "Customers become brand fans that we cultivate, and that opens up avenues for influencer marketing."
Harnessing the Power of Word-of-Mouth
At its core, influencer marketing takes advantage of people's natural tendency to trust the judgement of others, says Jonny White, HBA '03, Platform Evangelist at MINDBODY Inc. "We don't necessarily realize it consciously, but when someone has credibility we are more likely to let them influence our own decisions," he explains. White has a PhD in media psychology, and lectures at Fielding Graduate University in Santa Barbara, Calif., teaching the course Story Psychology – Changing Minds through Narrative, as part of their masters of media psychology program.
When it comes to making a sale, word-of-mouth is still king – whether the recommendation is made over coffee or in a social media post. In fact, a 2015 Nielsen Global Trust in Advertising Report found that 83 per cent of people trust recommendations from family and friends, while 66 per cent trust consumer opinions posted online.
There's no doubt that social media has amplified the power of word-of-mouth marketing, but you don't need to be a Kardashian to master the art of online influence.
"Social media has broken down the barriers to entry for a lot of different things, including influencer marketing," says Elle Bulger, HBA '13, Director of Client Success at Pinch Social (pictured above). Mega-stars like Kardashian may make headlines, but regular consumers also have real-world influence, especially on social media where they are speaking directly to their friends.
"Influence is now available at any budget," Bulger says. The key is positioning a brand online in a way that gets noticed. "We are scrolling through approximately 300 feet of content every single day, and spending between one and three seconds per post," she notes. "My job as a marketer is to drive content to where people are looking."
Creating Influence in a Scattered Market
Facebook, Twitter, Instagram, LinkedIn, Snapchat, YouTube, and the list goes on. Each social media platform competes for attention in a crowded digital space. With consumers scattered across so many networks and apps, traditional marketing approaches no longer have the same ability to reach a mass audience. As a result, marketers are turning to influencers to bridge the gap between brands and their target audience.
"Influencer marketing is just one piece of social media marketing," Bulger notes. "Over the past five years, we've seen that influencer marketing can really work, but we've also seen that it can be a huge waste of time and money if it's not done properly."
There is no one-size-fits-all approach, she says. But having clearly defined expectations and success metrics for each influencer campaign can help brands avoid making costly mistakes.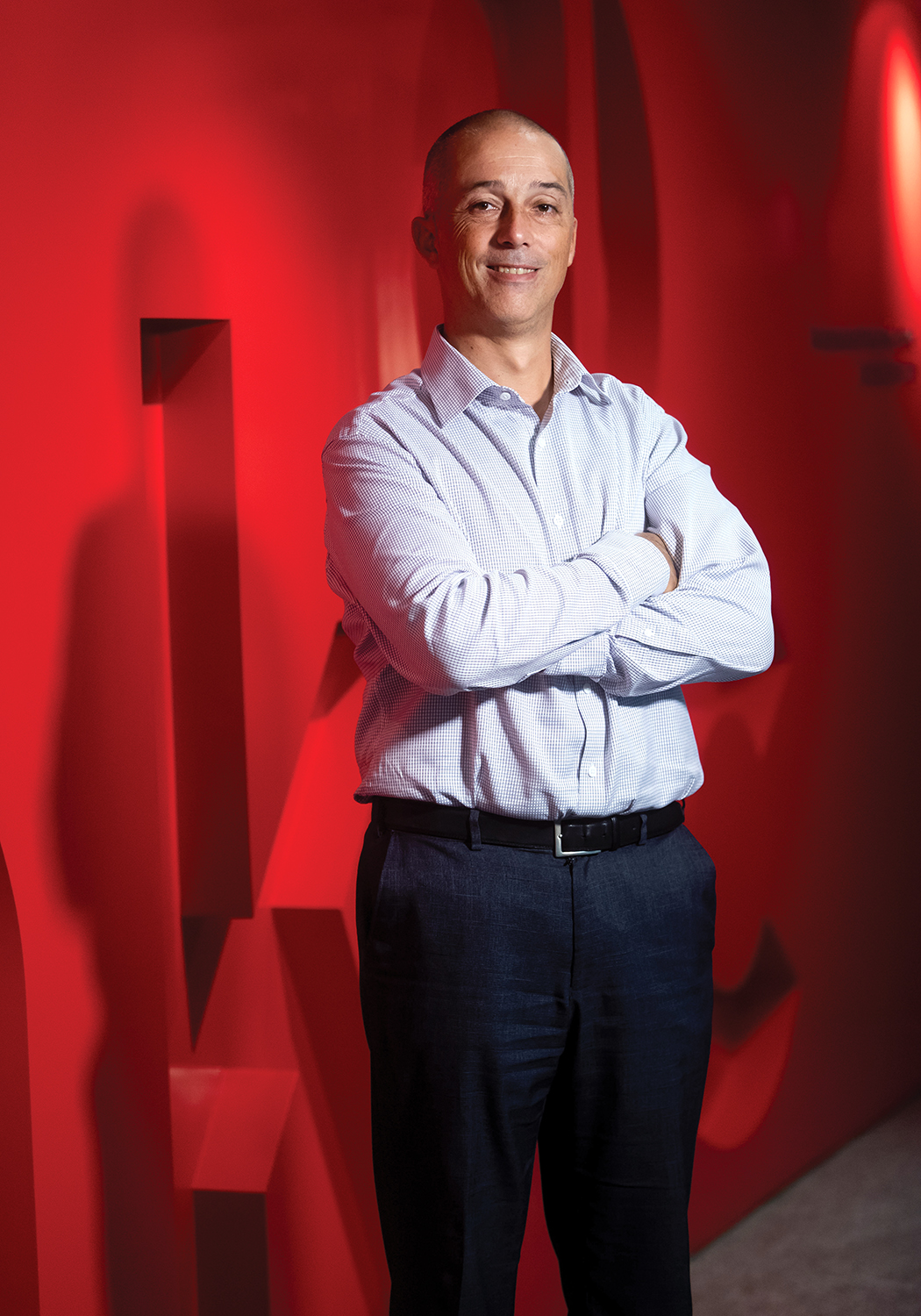 Macro influencers like Kardashian often attract millions of followers and have a huge reach, says David Francois, EMBA '16 (pictured above). The Founder of Monimedia – a digital brand agency based in Hong Kong – says this approach can make sense for brands interested in raising their overall visibility for a mass audience.
But when it comes to engagement, it's often more effective for brands to partner with a number of micro influencers – who Francois defines as anyone with between 500 and 50,000 followers.
"Micro influencers are usually very specialized. They post about a specific product or category that they like," Francois explains. "They have a smaller community of followers, but they usually have a much higher engagement rate. They have the power of the recommendation. For the consumer, it's almost like having a conversation with your friend."
Today, there are millions of data points tracking what someone does on their computer or mobile device after they see your post. Even if we think advertising doesn't have an effect on us, the marketers tracking the numbers know that it does, and this ability to track allows them to be even more targeted in their approach." —Jonny White, HBA '03, Lecturer at Fielding Graduate University
The challenge for marketers is finding the right micro influencers to work with.
As Director, Global Content Marketing & Social Media at Scotiabank, Aimee Wong, EMBA '10, works with PR and marketing agencies to identify influencers who can help Scotiabank connect with their desired audience.
"Most campaigns that we run today have influencers attached to them," says Wong. "Some campaigns are integrated, while others are strictly digital. We start off with our marketing strategy and decide where we think influencers can be beneficial."
Last year, Scotiabank ran an influencer marketing campaign tied to the Canada 150 celebrations. The goal was to raise awareness of the Bank's Canadian roots to customers in Mexico, Peru, and Chile. "We invited two influencers from each country to come and experience Canada," Wong explains. Content was posted on the Bank's social channels in Mexico, Chile, and Peru, and was also showcased in Canada.
Driving the social media strategy for an international company that operates in many countries takes a clear understanding of the brand, says Wong. "We've got smart marketers in each country. We work together to create global content, but we also create local content that is aligned to a very similar editorial framework," she explains.
The nature of digital influencer marketing means that brands no longer have complete control over their marketing messages. But Bulger says most influencers are happy to work within brand guidelines.
Wong describes her relationship with influencers as a partnership. "There needs to be collaboration," she says. Since social media influencers often become brands in their own right, it's crucial that the marketing message is authentic to both, she explains.
"A good influencer knows their audience. They interact with their audience every day. The last thing an influencer wants to do is come across as insincere or inauthentic," says Wong.
Authentic Storytelling in a Digital Age
Authenticity is a word that comes up often in any conversation about influencer marketing.
"Authentic storytelling, done properly, is meant to elicit an emotional response from the viewer," says Bulger. Influencer marketing is not about shamelessly promoting a product, she notes. Instead, it's about showcasing that the influencer likes the product and has integrated it into their lifestyle.
Kardashian's Instagram account offers a good case in point. The majority of her feed is made up of family photos, snapshots of travel with friends, and the semi-clothed selfies that keep her in the media spotlight. The focus is on her glamourous lifestyle, and that's what makes Kardashian's sponsored posts – subtly identified by #sp or #partner – so effective.
The Future of Influencer Marketing
Those little hashtags represent an important change in the world of influencer marketing, as regulations designed to protect consumers from deceptive advertising practices come into place in the United States and Canada.
"Consumers are beginning to understand how influencer marketing works," says Robertson. "But we are all used to seeing celebrity ads on television. We know they are being paid, so it's no different now if they do it on Instagram."
As for marketers, advancements in the ability to track and analyze online behaviour offers huge opportunities to make influencer marketing even more effective.
"Today, there are millions of data points tracking what someone does on their computer or mobile device after they see your post," says White. "Even if we think advertising doesn't have an effect on us, the marketers tracking the numbers know that it does, and this ability to track allows them to be even more targeted in their approach."
Soon, targeted influencer marketing will not be limited to computers and hand-held devices.
As Vice-President, Strategy & Operations for Adcuratio, Adam Kauppi, MSc '11 (pictured above), is working with a team of media-tech entrepreneurs to bring precision audience targeting to national television advertisers.
"Our mission is to redefine television and what it means for advertisers," says Kauppi. Adcuratio's National Custom Messaging platform allows national advertisers to broadcast more than one spot during the same time slot, he explains. "We match each advertisers ad spot with its intended household so that every commercial will be relevant to the people watching."
For example, a family that loves hockey might see a sports drink commercial featuring Sidney Crosby, while basketball fans will see a commercial with LeBron James.
From an influencer marketing perspective, Kauppi says television is still the most powerful medium. "You have a captive audience accustomed to commercial breaks," he notes. "And television is a much better storytelling medium than a banner ad or social media post."
Photo (David): DM Chung
All Other Photos: Nation Wong
Art Direction: Greg Salmela, Aegis