Alumni
Brenda Bouw
|
Mar 4, 2019
Ivey alumni working in esports share their thoughts on the industry's enormous growth.
Esports is not the future, it's the present. Passionate fans, extremely skilled competitors, exciting events, and compelling storylines. It's going to be fascinating to see where the industry can go." — Sumit Arora, EMBA '04
The competitive video game event market, known as esports, is exploding. The global industry, built around a professional gaming subculture, is expected to generate annual revenues of more than $1.5 billion USD by 2020, up from $493 million USD in 2017, according to market research company Statista. Much of the growth today is coming from brands looking to reach the industry's estimated global audience of 600 million fans.
An increasing number of Ivey alumni have developed careers in this rapidly maturing industry. Intouch spoke to four Ivey graduates working in and around esports today:
Sumit Arora, EMBA '04
When Sumit Arora (pictured above) discusses what he does for a living, it's hard to believe it's an actual paying gig. The Senior Director of Strategy and Innovation at Maple Leaf Sports and Entertainment (MLSE) helps to lead innovation programs for fan engagement for the company's various properties, including the Toronto Maple Leafs, Toronto Raptors, Toronto FC, and its growing esports business.
"There are no violins for me when I tell someone I had a tough day at the office," says Arora.
MLSE's esports business to date includes launching the Raptors Uprising GC in the NBA 2K League, as well as signing pro gamer Philip Balke to represent Toronto FC in the eMLS Cup. In the fall of 2018, MLSE launched the Leafs Gaming League and hosted Leafs Gaming Day at Real Sports Bar & Grill. The company also hosted the League of Legends event at the Scotiabank Arena (formerly known as Air Canada Centre) in 2016 as well as various other live esports events at its Real Sports venue in downtown Toronto. In addition to live events, MLSE has collaborated with popular esports organization FaZe Clan on social content and merchandise.
Arora landed at MLSE in 2015 after 10 years in various management roles at CIBC and after obtaining his EMBA from Ivey in 2004. His advice for Ivey graduates and alumni considering the esports arena? "There has never been a better time for people with various skillsets to come into this industry."
Vanessa Aiello, MBA '04
Vanessa Aiello knew her childhood dream of being a dentist wasn't going to work out when she fainted watching her brother get his wisdom teeth pulled in Grade 12. It wasn't the blood that caused her to pass out, but the tear she saw stream down his cheek at one point during the procedure. Her dislike for her first-year university organic chemistry course only confirmed her decision to consider another career path.
Aiello went the sports marketing route instead, and is currently the Regional Director, Consulting at Lagardère Sports in Lausanne, Switzerland. It was a job she earned after studying and working for eight years in Japan, obtaining her MBA at Ivey back in Canada, and then taking on various marketing roles with major sporting organizations, such as the International Olympic Committee (IOC) and the International University Sports Federation in Switzerland.
Aiello began working for Lagardère Sports in 2015 and her focus today is on supporting brands such as Bridgestone and Allianz, leverage their Olympic partnerships for Tokyo 2020, Beijing 2022, and Paris 2024.
While her job doesn't directly involve esports, she acknowledges it's where the entire industry is heading. Lagardère Sports founded the esports Rising conference in 2017 and the IOC is adopting more esports activities. "I think it's inevitable," Aiello says of the intersection between traditional and esports. "The sports business is on the precipice of a total digital transformation and esport is a big driver of this changing landscape."
Eric Bernofsky, HBA '01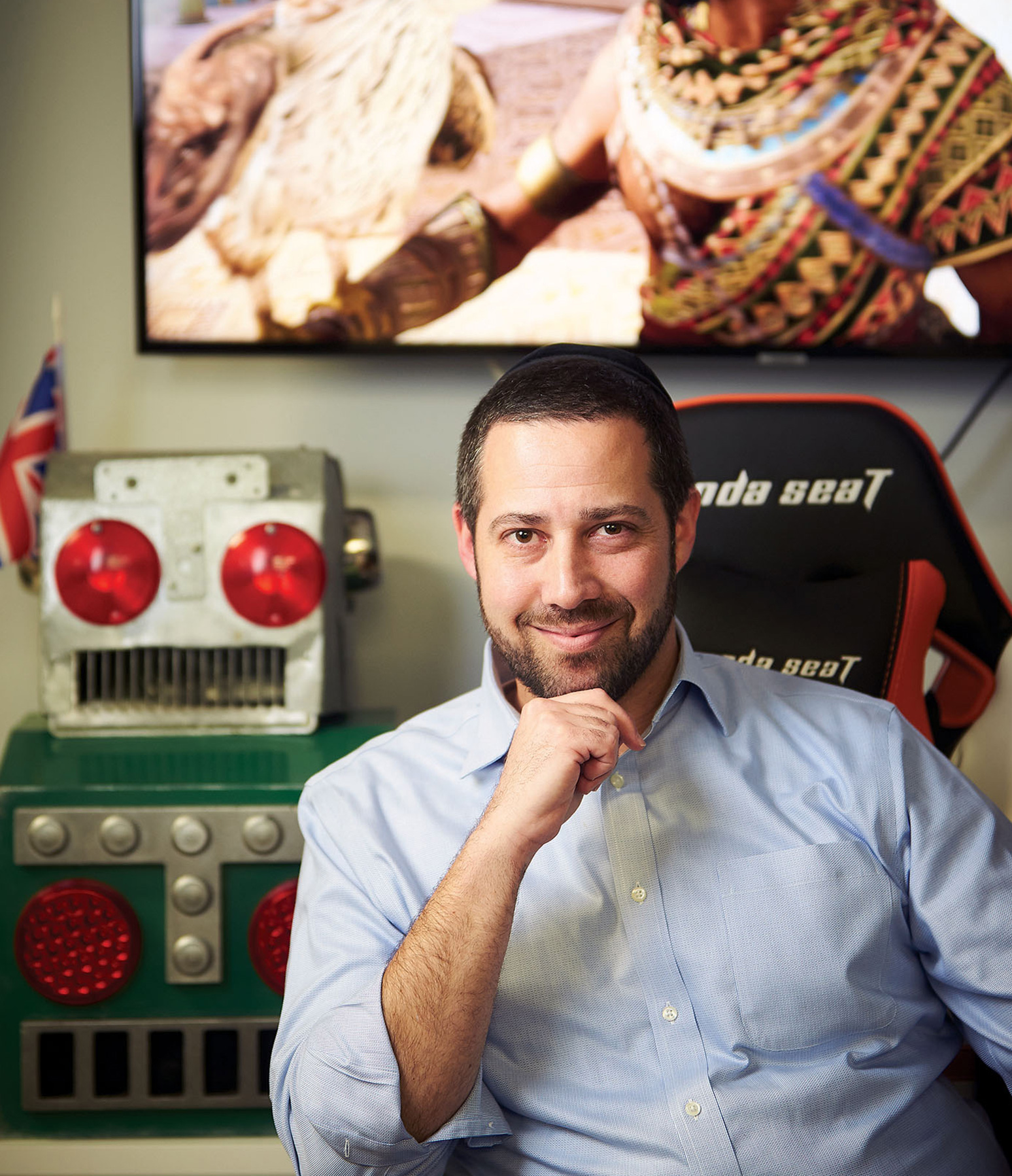 Esports has exploded onto the scene in recent years and its audiences are beginning to rival traditional sports. Everybody is jockeying for position in this rapidly growing industry." — Eric Bernofsky, HBA '01
Eric Bernofsky (pictured above) has taken his passion for playing sports and his "analyst brain" and turned it into a career at Enthusiast Gaming, a digital media company that develops and operates an online community of video gamers worldwide.
Bernofsky was attracted to Enthusiast as a startup in late 2015, looking to leverage his Ivey education and background as a media and technology analyst at Desjardins Securities. That role, as well as a corporate development position at Pelmorex Media Inc., the parent company of The Weather Network, prepared him to take on the chief financial officer position at Enthusiast, where he raised four rounds of capital before the company went public in October 2018.
"I had this itch to work at a startup," says Bernofsky, who is now the Chief Operating Officer at Enthusiast. "I love the idea of building a company. We are very proud of what we've accomplished so far."
Bernofsky was attracted to the power and passion of the people in the esports industry – and the business potential. "I thought, 'this industry is going to be huge,'" he recalls of his early days at Enthusiast. "And I'm not a gamer, so I had no bias." He describes the company as a bridge between grassroots gamers and big brands, which helps capitalize on the growing number of eyeballs in the esports industry. "I don't even think we've scratched the surface with the number of companies trying to bring more professionalism to the gaming industry," he says.
Alykhan Kaba, HBA '12
As a kid growing up in Vancouver, Alykhan Kaba's dream was to be a video game designer and his plan was to go to art school and study animation design. His interests shifted in high school, after he developed a strong interest in marketing, with a goal of someday becoming a C-Suite executive at a major video game company.
His career choices expanded to the broader media and entertainment world while attending Ivey, and discovering the countless opportunities in the esports area. "Through Ivey, I was able to meet people in the industry and realize that I can work in an industry where I'm very passionate," Kaba says.
His time at Ivey led to an internship at Corus Entertainment and later jobs at Live Nation Entertainment and Entertainment One. Kaba then obtained an MBA at Northwestern University's Kellogg School of Management and is now in the midst of a two-year post-MBA leadership rotational program at Activision Blizzard, the California-based interactive entertainment company behind professional esports organization Major League Gaming and many popular gaming franchises, such as Overwatch and Call of Duty.
"What I love about the role is that I get a chance to experiment with a bunch of different functions with the gaming industry and entertainment more broadly," says Kaba.
He credits his Ivey education for further developing his problem-solving skills and giving him the confidence to pursue a career in an industry that, until recently, people didn't take as seriously. "Two new esports teams were announced in Toronto and Vancouver in the fall of 2018. The prospect of shaping what esports looks like, not just in Canada but around the world, is incredibly exciting," he says. "I would love to help elevate esports to a point where it's as embedded into everyday culture the same way that hockey or football are today."
Photos: Maple Leaf Sports and Entertainment, Enthusiast Gaming
Art Direction: Greg Salmela, Aegis