Ben Graham Centre's 5th Symposium On Intelligent Investing
The Ben Graham Centre for Value Investing at the Ivey Business School at Western University held an academic Symposium on May 20, 2016 in London, Ontario.
The mission of the symposium was to encourage and support academic research and study in areas related to value investing. The presenters discussed their work on value investing and related topics, such as market anomalies and value vs. growth investing.
REGISTRATION CLOSED
Symposium Organizer and Chair
George Athanassakos, Director, Ben Graham Chair in Value Investing, Ivey Business School
Morning Session: On Market Anomalies
Presenter: Justin Birru, Ohio State University
Topic: Nominal Price Premium
Discussant: Hao Jiang, Michigan State University
Presenter: Robert Stambaugh, Wharton, University of Pennsylvania
Topic: Mispricing Factors
Discussant: Chen Xue, University of Cincinnati
Presenter: David McLean, DePaul University
Topic: Anomalies and News
Discussant: Fabio Moneta, Queens University
Afternoon Session: On Value Investing
Presenter: Ilia Dichev, Emory University
Topic: On the Conceptual Foundations of Financial Reporting
Discussant: Stephen Penman, Columbia University
Presenter: Partha Mohanram, University of Toronto
Topic: Fundamental Analysis: Combining the Search for Quality with the Search for Value
Discussant: Theodore Sougiannis, University of Illinois, Urbana- Champaign
Presenter: Ravi Jagannathan, Northwestern University
Topic: Tail Risk in Momentum Strategy Returns
Discussant: Lu Zhang, Ohio State University
5th Symposium Photos
---
Left to right: Fabio Moneta, Theodore Sougiannis, Chen Xue, David McLean, Hao Jiang, Justin Birru, Lu Zhang, George Athanassakos, Robert Stambaugh, Ilia Dichev, Stephen Penman, Partha Mohanram (Absent: Ravi Jagannathan)
Sponsors
We would like to thank our sponsors Burgundy Asset Management Ltd., The Center for the Advancement of Value Investing Education, Ivey Business School and Sionna Investment Managers, for their generous support in sponsoring the competition.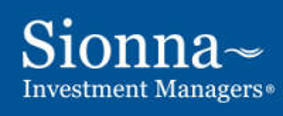 Format
In-Person
Type
Conference