Ben Graham Centre's 2017 Value Investing Conference
Where


Fairmont Royal York in downtown Toronto. View map
The Ben Graham Centre for Value Investing at the Ivey Business School at Western University held a conference on Value Investing on April 19, 2017 at the Fairmont Royal York in downtown Toronto.
The mission of the conference is to promote the tenets of value investing as pioneered by Benjamin Graham, to expose conference participants to the various value investing methods used by practitioners, and to encourage and support academic research and study in the area of value investing.
The conference provided a forum to explain, discuss and debate the principles, practices and various applications of value investing from a global context. Corporate executives offered an industry perspective of how to look for value creating opportunities and how to create value.
George runs a Value Investing Conference the day before our meeting...I highly recommend it – he has some outstanding speakers and it is well worth your time to attend.

—Prem Watsa Chairman and CEO, Fairfax Financial Holdings Ltd from the 2016 Fairfax Annual Report
REGISTRATION CLOSED
Media Coverage
"Tips from a value investing legend"
Moneysense, May 7, 2017
"Canadian All-Star stocks report card"
Moneysense, April 24, 2017
"Fairfax Valu-palooza"
Moneysense, April 17, 2017
Conference Organizer and Chair
George Athanassakos, Director, Ben Graham Chair in Value Investing, Ivey Business School
Morning Keynote Speaker
Presenter: Tony Fell, Retired Chairman, RBC Capital Markets & Former Chief Executive Officer, Dominion Securities, Toronto, ON
Topic: Building Shareholder Value – Slow and Steady Wins
Watch Video
Luncheon Keynote Speaker
Presenter: Will Danoff, Vice-President and Portfolio Manager, Fidelity Investments, Boston, MA
Topic: A Growth Manager's Perspective on Value Investing
PowerPoint Presentation not available
Value Investor Session
Presenter: Michael van Biema, Founder & Chief Investment Officer, van Biema Value Partners LLC, New York, NY
Topic: Portfolio Concentration and Value Investing
PowerPoint Presentation not available
Presenter: Thomas A. Russo, Partner, Gardner Russo & Gardner, Lancaster, PA
Topic: Global Value Equity Investing
PowerPoint Presentation
Watch Video
Presenter: Jeffrey Stacey, Chairman and CEO, Stacey Muirhead Capital Management, Waterloo, ON 
Topic: The Quest for Value
PowerPoint Presentation
Watch Video
Presenter: Arnold Van Den Berg, Chief Executive Officer & Co-Chief Investment Officer, Century Management Investment Advisors, Austin, TX 
Topic: The Importance of Getting the Worst Case Right
PowerPoint Presentation
Watch Video
Presenter: Andrew Brenton, Chief Executive Officer & Co-Founder, Turtle Creek Asset Management, Toronto, ON
Topic: Digging in the Right Places – How to Find Companies You Might Wish to Own
Powerpoint Presentation
Corporate Executive Session
General topic: Looking For and Creating Value For Shareholders
Presenter: Vernon W. Hill II, Chairman & Founder, Metro Bank, London, UK
Topic: Metro Bank's Perspective
PowerPoint Presentation
Watch Video
Presenter: Isadore Sharp, Chairman & Founder, Four Seasons Hotels and Resorts, Toronto, ON
Topic: Four Seasons' Perspective
Watch Video
2017 Value Investing Conference Gallery
Sponsors
We would like to thank our sponsors Brandes Investment Partners via Bridgehouse Asset Managers, Burgundy Asset Management Ltd., Sionna Investment Managers and The Center for the Advancement of Value Investing Education for their generous support in sponsoring the conference.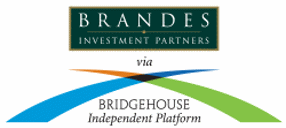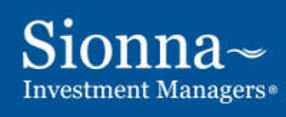 Format
In-Person
Type
Conference