The Ben Graham Centre for Value Investing at the Ivey Business School at Western University held an academic Symposium on May 19, 2017 in London, Ontario.
The mission of the symposium is to encourage and support academic research and study in areas related to value investing. The presenters discussed their work on value investing and related topics, such as market anomalies and value vs. growth investing.
REGISTRATION CLOSED
Symposium Organizer and Chair
George Athanassakos, Director, Ben Graham Chair in Value Investing, Ivey Business School
Morning Session: On Market Anomalies
Presenter: Jun Liu, University of California San Diego
Topic: Correlation Ambiguity
Discussant: Alexandre Baptista, George Washington University
Presenter: Hao Jiang, Michigan State University
Topic: Equity Duration: a Puzzle on High Dividend Stocks
Discussant: Samuel Hartzmark, University of Chicago
Presenter: Lu Zhang, Ohio State University
Topic: Replicating Anomalies
Discussant: Georgios Skoulakis, University of British Columbia
Afternoon Session: On Value Investing
Presenter: Adlai Fisher, University of British Columbia
Topic: Media Attention to Macroeconomic Fundamentals: What Drives Attention and What Does it Mean for the Aggregate Stock Market?
Discussant: Craig Dunbar, Western University
Presenter: Kai Du, Pennsylvania State University
Topic: On the Connection between the Market Pricing of Accruals Quality and the Accruals Anomaly
Discussant: Vasiliki Athanasakou, London School of Economics
Presenter: Lauren Cohen, Harvard University
Topic: Lazy Prices
Discussant: Dana Kiku, University of Illinois at Urbana-Champaign
6th Symposium Photos
---
Left to right: Dana Kiku, Kai Du, Alexandre Baptista, Jun Liu, George Athanassakos, Vasiliki Athanasakou, Hao Jiang, Lauren Cohen, Georgios Skoulakis, Lu Zhang and Samuel Hartzmark (Absent: Adlai Fisher)
Sponsors
We would like to thank our sponsors Burgundy Asset Management Ltd., The Center for the Advancement of Value Investing Education, Ivey Business School and Sionna Investment Managers, for their generous support in sponsoring the Symposium.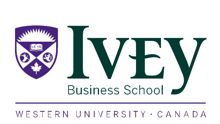 Format
In-Person
Type
Symposium