Ben Graham Centre's 2018 International Stock Picking Competition
Where


Ivey Tangerine Leadership Centre, First Canadian Place, Toronto, ON View map
The Ben Graham Centre for Value Investing held its 2018 Stock Picking Competition at the MBA level in Toronto on April 24, 2018.
Teams from MBA schools from around the world competed for $14,000 in cash prizes. Three finalist teams made presentations in Toronto to a panel of distinguished value investors. On April 25, the finalist teams were invited to attend the Ben Graham Centre's Value Investing Conference where the winners were announced. On April 26, the finalists were also invited to attend the Fairfax Financial Holdings Ltd. Annual General Meeting at Roy Thomson Hall in Toronto, ON.
REGISTRATION CLOSED
Media Coverage
"Stock picking competition nearly too close to call"
Ivey News, May 4, 2018
"Ben Graham stock-picking contest results give insights on oil, coal"
The Globe and Mail, May 6, 2018
"Good value hunting"
Golden Girl Finance, August 21, 2018
Competition Winners
Three teams were selected to participate in the competition finals held on April 24th, 2018 in Toronto, Canada. The panel of judges was thoroughly impressed by all three presentations. The finalist teams were ranked as follows:
1st Place: Cass Business School at City University of London
Team members: Varun Venkatraman, Akane Vallery Uchida
2nd Place: Ivey Business School at Western University
Team members: Lauren Michell, Bobby Missar, Tyler Owen
3rd Place: Saïd Business School at Oxford University
Team members: Lema Kiasisua, Oluwatosin Ojo, Keith Wong
2018 STOCK PICKING COMPETITION PHOTOS
---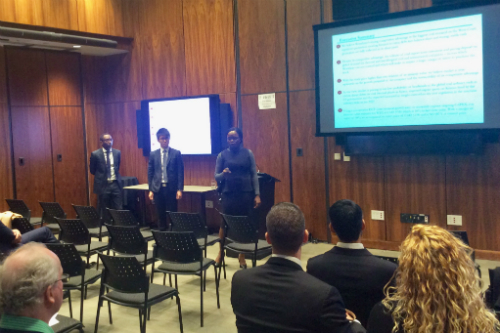 Oxford University team presenting their valuation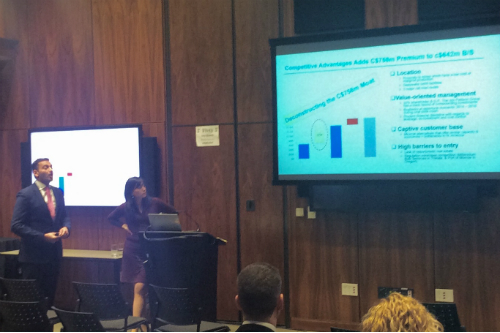 Cass Business School team presenting their valuation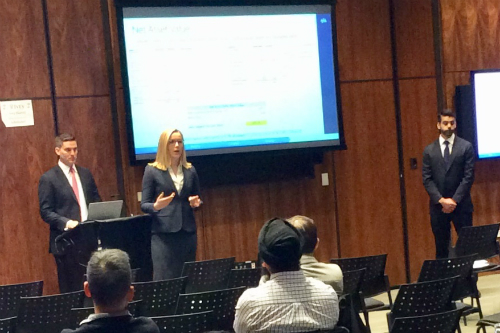 Ivey Business School presents their valuation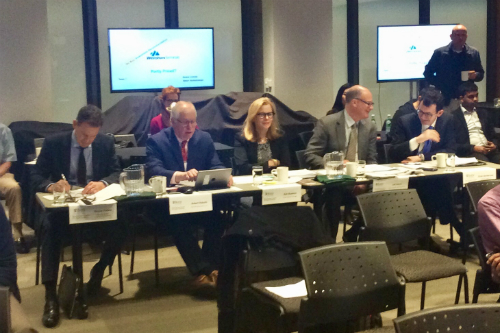 Stock picking judges evaluating a valuation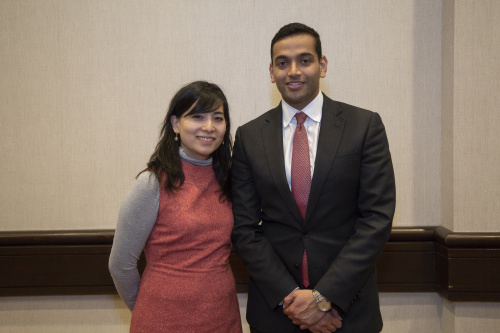 Cass Business School team announced as winners of the competition
Sponsorship
We would like to thank our sponsors Burgundy Asset Management Ltd., Bristol Gate Capital Partners Inc., Foyston, Gordon & Payne Inc, Peters MacGregor Capital Management and Robotti & Company for their generous support in sponsoring the competition.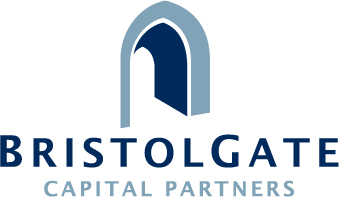 Format
In-Person
Type
Competition