7th Symposium on Intelligent Investing
Where


Amphitheatre #2 - Ivey Tangerine Leadership Centre, First Canadian Place, 130 King Street West, Toronto, ON View map
The Ben Graham Centre for Value Investing at the Ivey Business School at Western University held an academic Symposium on May 18, 2018 at the Ivey Tangerine Leadership Centre, 130 King Street West, Toronto, ON.
The mission of the symposium is to encourage and support academic research and study in areas related to value investing. The presenters will discuss their work on value investing and related topics, such as market anomalies and value vs. growth investing.  
Registration includes breakfast and lunch.
REGISTRATION CLOSED
Symposium Organizer and Chair
George Athanassakos, Managing Director, Ben Graham Chair in Value Investing, Ivey Business School
Morning Session: On Market Anomalies
Presenter: Mark Grinblatt, UCLA
Topic: Global Market Inefficiencies
Discussant: Lu Zhang, Ohio State University
Presenter: Samuel Hartzmark, University of Chicago
Topic: Reconsidering Returns
Discussant: Fabio Moneta, Queen's University
Presenter: Lars Lochstoer, UCLA
Topic: What Drives Anomaly Returns?
Discussant: Seth Pruitt, Arizona State University
Afternoon Session: On Value Investing
Presenter: Kewei Hou, Ohio State University
Topic: The Economics of Value Investing
Discussant: Partha Mohanram, University of Toronto
Presenter: Stephannie Larocque, University of Notre Dame
Topic: Independent Analysts' Estimates of Firm Value
Discussant: Hongping Tan, McGill University
Presenter: Stephen Penman, Columbia University
Topic: A Framework for Identifying Accounting Characteristics for Asset Pricing Models, with an Evaluation of Book-to-Price
Discussant: Akash Chattopadhyay, University of Toronto
7th Symposium Photos
---
Left to right: Kewei Hou, Partha Mohanram, Hongping Tan, Seth Pruitt, Stephannie Larocque, George Athanassakos, Mark Grinblatt, Stephen Penman, Fabio Moneta, Akash Chattopadhyay, Samuel Hartzmark, Lars Lochstoer, Lu Zhang
Samuel Hartzmark presenting his paper
Sponsors
We would like to thank our sponsors Burgundy Asset Management Ltd., Sionna Investment Managers, Tweedy, Browne Company LLC., The Center for the Advancement of Value Investing Education and Ivey Business School for their generous support in sponsoring the Symposium.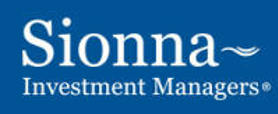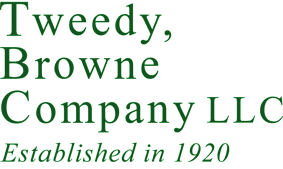 Format
In-Person
Type
Symposium