Ben Graham Centre's 2020 International MBA Stock Picking Competition
Where


Donald K. Johnson Centre, King Room, First Canadian Place, Toronto, ON View map
**Event Postponed due to COVID-19. Rescheduled for April 13, 2021**
The Ben Graham Centre for Value Investing was to hold its annual International MBA Stock Picking Competition in Toronto on April 14, 2020. Event was postponed due to COVID-19. Rescheduled for April 13, 2021
Teams from MBA schools from around the world were to compete for $14,000 in cash prizes. Three finalist teams were to make presentations in Toronto to a panel of distinguished value investors. On April 15, the finalist teams were to attend the Ben Graham Centre's Value Investing Conference where the winners were to be announced. On April 16, the finalists were also to be invited to attend the Fairfax Financial Holdings Ltd. Annual General Meeting at Roy Thomson Hall in Toronto, ON. 
REGISTRATION CLOSED
Competition Round 1 Finalists
Three teams were selected as Round 1 Finalists to participate in the Competition finals that was to be held on April 14, 2020 in Toronto, Canada. Unfortunately due to COVID-19 the event was cancelled and a consolidation prize was awarded to all three teams. (In alphabetical order)
Columbia University - Columbia Business School
Team members: Eric Tse, Ruth Chen, Ronald Ma
Indian Institute of Management Ahmedabad
Team members: Krunali Shah, Arpit Lahoty, Anirudh Swaminathan
Yale University - Yale School of Management
Team members: Jonathan Wong, Andrea Sugano, Shuangyan Zheng
Participating Schools
The following schools registered in the 2020 International MBA Stock Picking Competition and contributed to the Competition's success. Schools that participated put forward excellent research reports in the first round of the Competition making the judges choices for the final round challenging:
Carnegie Mellon University - Tepper School of Business
China Europe International Business School
Columbia University - Columbia Business School
ESADE Business School
Indian Institute of Management Ahmedabad
INSEAD
Massachusetts Institute of Technology - Sloan School of Management
Northwestern University - Kellogg School of Management
University of Cambridge - Cambridge Judge Business School
University of New Brunswick - Faculty of Management
University of Stirling - Stirling Management School
University of Waterloo
Wilfrid Laurier University
Western University - Ivey Business School
Yale University - Yale School of Management
York University - Schulich School of Business
Learn More about the Competition
Thank you to our Donors
We would like to thank our donors Burgundy Asset Management Ltd., Bristol Gate Capital Partners Inc., Carol & Brahm Steinberg Family Fund, Peters MacGregor Capital Management, Robotti & Company Advisors and Stacey Muirhead Capital Management for their generous support.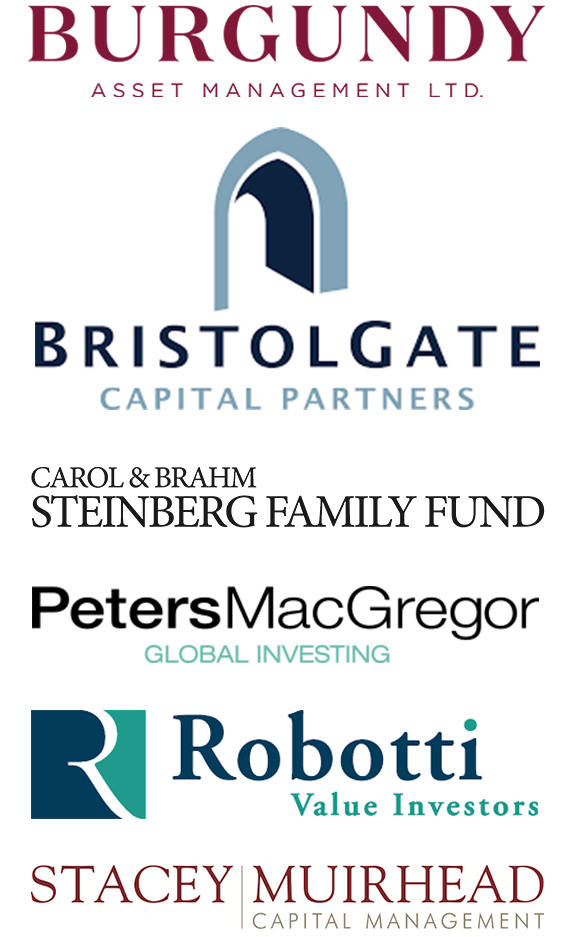 Format
In-Person
Type
Competition