8th Symposium on Intelligent Investing
Where


Amphitheatre #1 - Donald K. Johnson Centre (Formerly Ivey Tangerine Leadership Centre), First Canadian Place, 130 King Street West, Toronto, ON View map
The Ben Graham Centre for Value Investing at the Ivey Business School at Western University is hosting its annual academic Symposium on May 17, 2019 at the Donald K. Johnson Centre (Formerly Ivey Tangerine Leadership Centre), 130 King Street West, Toronto, ON.
The mission of the Symposium is to encourage and support academic research and study in areas related to value investing. The presenters will discuss their work on value investing and related topics, such as market anomalies and value vs. growth investing.  
*Registration includes breakfast and lunch.
Symposium Organizer and Chair
George Athanassakos, Managing Director, Ben Graham Chair in Value Investing, Ivey Business School
Morning Session: On Market Anomalies
Presenter: Kelly Shue, Yale University
Topic: Can the Market Multiply and Divide? Non-Proportional Thinking in Financial Markets
Discussant: Baolian Wang, University of Florida
Presenter: Joshua Mitts, Columbia Law School
Topic: Short and Distort
Discussant: Marina Niessner, Vice President, AQR Capital Management
Presenter: Matthew C. Ringgenberg, University of Utah
Topic: An Information Factor: Can Informed Traders Make Abnormal Profits?
Discussant: Andrey Golubov, University of Toronto
Afternoon Session: On Value Investing
Presenter: Mark Leary, Washington University in St. Louis
Topic: Do Dividends Convey Information About Future Earning?
Discussant: Feng Zhang, University of Utah
Presenter: Robert Stoumbos, Columbia University
Topic: The Power of Accounting Information in Explaining Stock Returns
Discussant: Ilia Dichev, Emory University
Presenter: Theodore Sougiannis, University of Illinois at Urbana-Champaign
Topic: Mandatory IFRS Adoption and the Usefulness of Accounting Information in Predicting Future Earnings and Cash Flows
Discussant: Ranjini Jha, University of Waterloo
Sponsors
We would like to thank our sponsors Burgundy Asset Management Ltd., The Center for the Advancement of Value Investing Education, Sionna Investment Managers, Tweedy, Browne Company LLC., and Ivey Business School for their generous support in sponsoring the Symposium.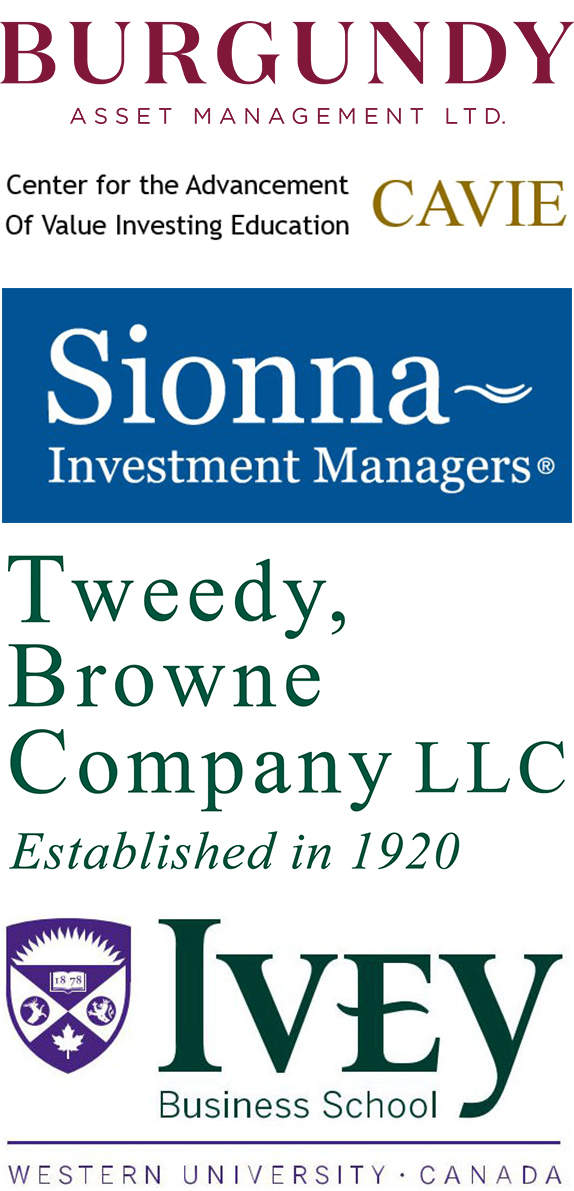 Format
In-Person
Type
Symposium