A highly sought after five day value investing program offered to finance executives, finance professionals, portfolio managers and individual investors seeking knowledge of value creation, valuation and value investing theory and applications. For more information see Seminars.
2019 Executive Education Class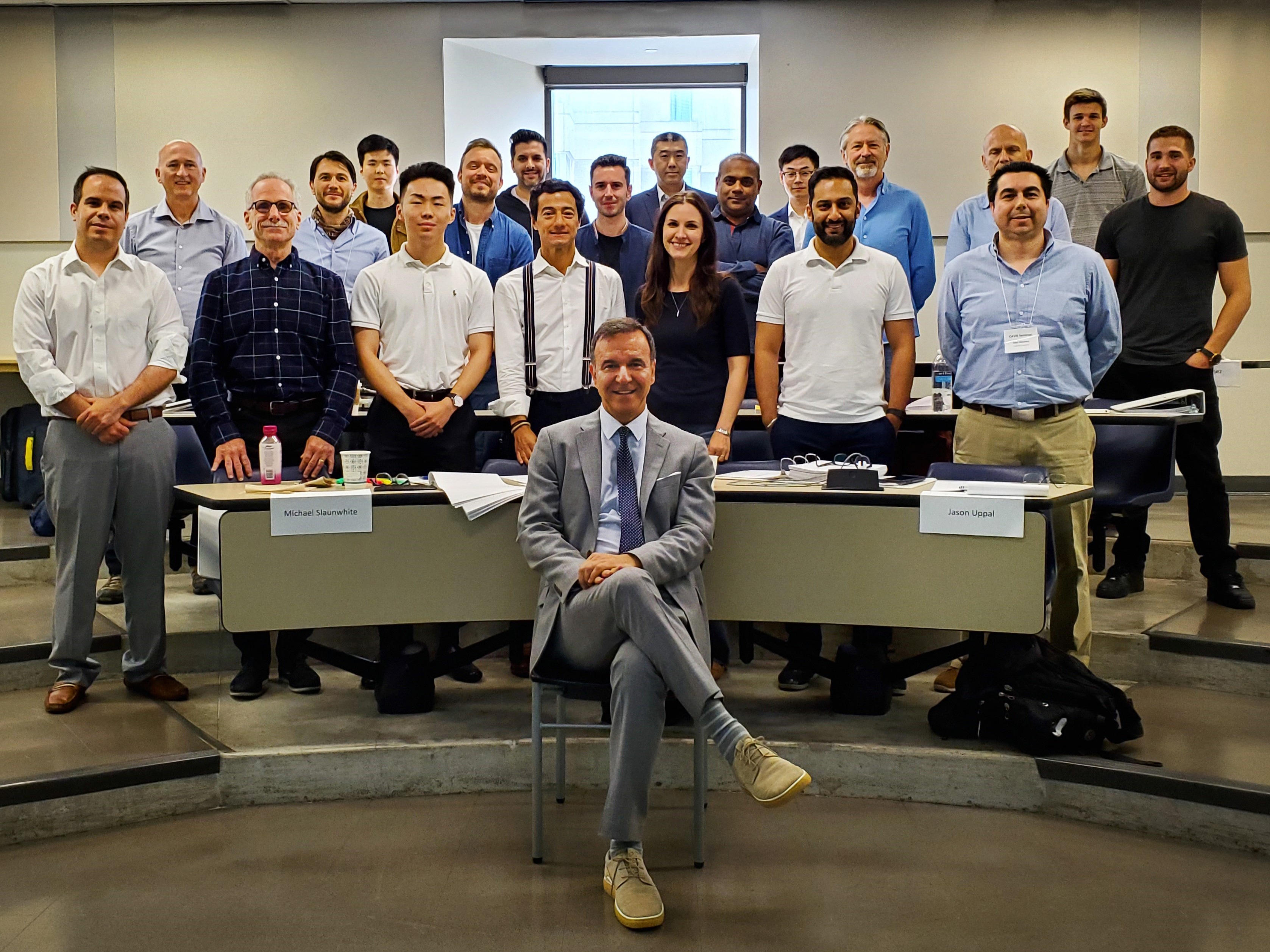 *The Center for the Advancement of Value Investing Education respects privacy concerns of all individuals and groups associated with this website. In accord with this, all names and email addresses that appear below are published with individual consent.
(In alphabetical order)
Allen Cheng
Joel Frankel
Miguel Freitas
Jeongsu Ha
Mauricio Heck
Alexander Horn
José Jiménez
Jason Khehra
Zoran Kocovski
Silvana Mansard
Chace Maris
Logan McIntosh
Vijay Sarathi
Stefan Riesen
Hector Sanchez
Alex Wang
Victor Xu
Gavin Yeoman
View Seminar participants of previous years