My career has been unpredictable since I graduated from the Ivey HBA program in 2016. Following graduation, I landed my dream job at Hudson's Bay Company (HBC) in their corporate rotational program, working in their Marketing and Planning divisions. It wasn't long into corporate life that I felt the strong pull towards entrepreneurship. After two years at HBC, I struck out full-time on my own, running a small one-woman consulting firm geared towards mid six-figure businesses. Over the past two years, I have scaled my business into a passive income stream with automated consulting courses in addition to high-ticket consulting clients.
I chose to pursue an MBA after noticing gaps in my marketing skill set and overall executive presence. The Case-Study Method is second to none in developing confidence, character, and leadership - all areas I am eager to develop as I learn to be a better executive. With my incredible experience as an HBA at Ivey, it was clear that Ivey was the superior choice to complete this important milestone in my career.
I believe the Admissions Committee chose to include me in the Ivey MBA Class of 2021 because of my zest for knowledge and demonstrated leadership. The Ivey curriculum is rigorous and requires a passion for wrestling a problem to the ground. The focus on contribution during live cases also calls for heightened leadership abilities and sharp communication. All my MBA classmates are incredible with varied experiences and career ambitions; however, I believe these two elements are a common thread throughout us all.
COVID-19 has certainly affected all aspects of the MBA program. While the first few months were entirely online, the quality of education was still upheld to the same high standards you would expect from such a high-calibre institution. From a social standpoint, our class has relied heavily on Zoom and WhatsApp. We have held virtual socials and trivia nights to spend quality time together, and we also chat constantly about our lives. I am pleasantly surprised with the quality friendships I have developed and how Ivey has handled this challenging time.
Additional Information
Executive Director, LEADER
Social Representative, MBAA
Graduate Student Innovation Scholar (GSIS)
Entrepreneurship Certificate
Ivey Consulting Club
Entrepreneurship Club
Real Estate Club
Pride Club
Women in Management Club
HBA '16
MBA '21
Ivey Business School
Kayla Gray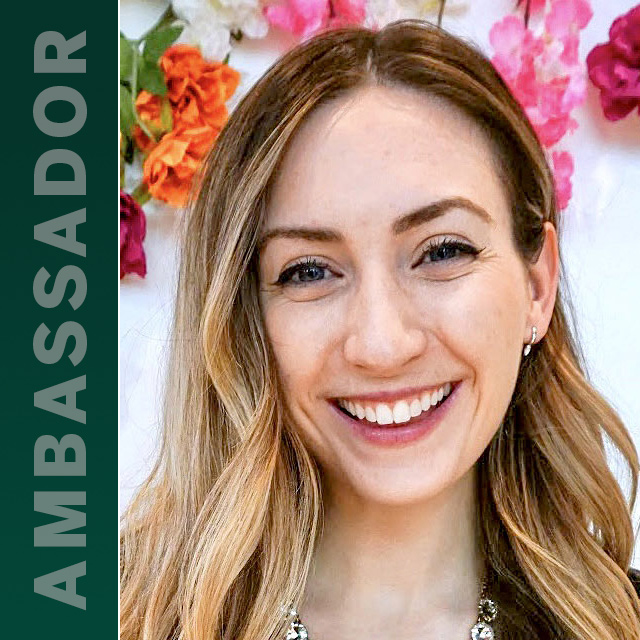 Muskoka, Canada