I graduated from Ivey's HBA program in 2015. Driven by my passion for learning, I joined Sun Life Financial's Rotational Leadership Development Program, a three-year program that develops the organization's future leaders. I was hired to work out of Sun Life's historic Montréal office as I am bilingual. I moved to Montréal and began my new role as a Financial Analyst, not knowing a single person in the city. I stayed in Montréal and took on the Quebec Strategy Coordinator role for my second rotation. For my third year, I got promoted to Business and Strategic Initiatives Manager in the Client Experience Office and moved to Toronto to take on this new challenge. I was successfully hired into this role at the end of the program and worked at Sun Life for five years overall. The biggest takeaway I gained from this experience is the importance of building great rapport with all my business partners.
I knew I wanted a change after working five years at one organization in Financial Services. Pursuing my MBA has always been a personal goal of mine. I love learning, and I thrive when I have a good challenge. I see pursuing my MBA as an excellent way to upgrade my strategic thinking and decision-making skills, while also expanding my network. I consider my undergraduate studies at Ivey as one of my most formative life experiences. I strongly believe in the value of the Ivey Case-Method Learning, and I am confident Ivey is the right choice for my MBA.
I believe I was chosen to be part of the Ivey MBA Class of 2021 because of my diverse functional work experience in Financial Services as well as my demonstrated leadership abilities. I also believe my previous academic achievement as an Ivey Scholar contributed to my successful application.
Due to the pandemic, I have spent the last two months learning through online classes with my 16 MBA Direct classmates. I find that, because we are all learning online, we are all facing the same new reality, which has made it easier to keep in touch. We have made a special effort to stay connected and get to know each other through numerous online socials. Despite learning exclusively online so far, I have made some great friendships already, and I am excited to meet everyone in person in September.
Additional Information
Selected for the Graduate Student Innovation Scholars program at Western
Pursuing my Certificate in Entrepreneurship
Women in Management Club
Consulting Club
Investment Club
Real Estate Club
Technology Club
Have worked in Montréal and Toronto
HBA '15
MBA '21
Ivey Business School
Olivia George-Parker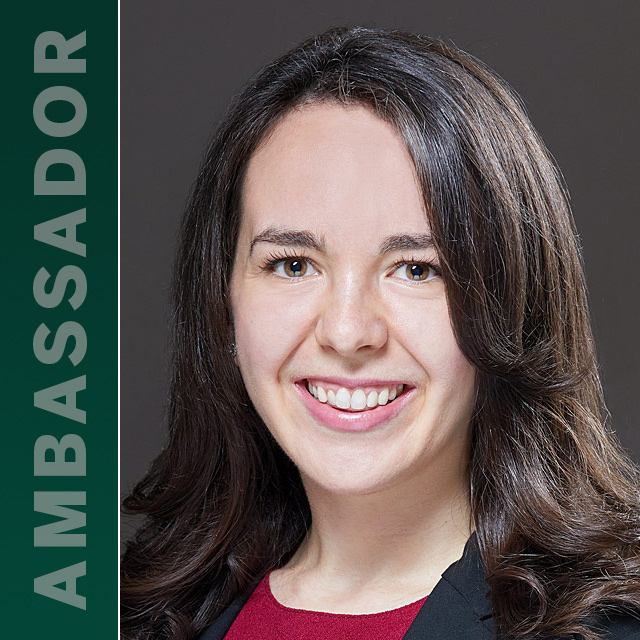 Barrie, Canada