Zander Taylor, MBA Direct '22 Candidate, on leveraging Career Management, alumni, and peers to become a better version of yourself
Zander Taylor, MBA Direct '22 Candidate, went into his Ivey MBA interested in both consulting and real estate investment. "I wanted to solve bigger problems with more people and see the impact. Consulting was the main area I was interested in, and real estate investment was the other."
"I went into it with an open mind on those two things, but once I got to Ivey and had the chance to work with alumni, my classmates, and Ivey's Career Management, everything just made it clear that consulting was for me," says Zander, who will be starting as a senior consultant at Deloitte in September.
Zander found the resources and information provided by career services and the mock interviews he did with his classmates invaluable for securing a job during Fall Recruiting.
"Everyone wants to get better, everyone wants feedback, and the rate at which you're learning is fast. Every time you do a practice interview, you're getting back three or four things that you could do better, and after 20 of them, you're in good shape," he says.
"An MBA program makes the recruitment process much easier to handle. I was learning so much from my classmates. We were all going through it, making mistakes, talking it out. The access to alumni, the number of tips and tricks that I got – it was all instrumental."
Taylor's experience with his classmates was valuable not just during the recruitment process but for his classroom learning as well.
The diversity of backgrounds meant everybody had a unique perspective to offer.
"They teach you almost as much as the cases and the professors do, because they lived it," says Taylor.
"And the general energy – given that everyone is smart and motivated – makes it a really good place to learn about yourself because everyone is there to do the same thing: to get better."
Taylor looks forward to remaining part of the network he developed through his MBA, and to bringing the more robust financial, leadership and problem-solving skills he developed during the program to his new role.
"Ivey puts you into a lot of situations where you can try things and there's not much to lose, so you can learn about yourself, get feedback and figure out what's working for you or where you need to improve," he says.
"I'm much more confident now, and I trust my decision-making a lot more. I got everything I was hoping for out of the program and more."
Zander Taylor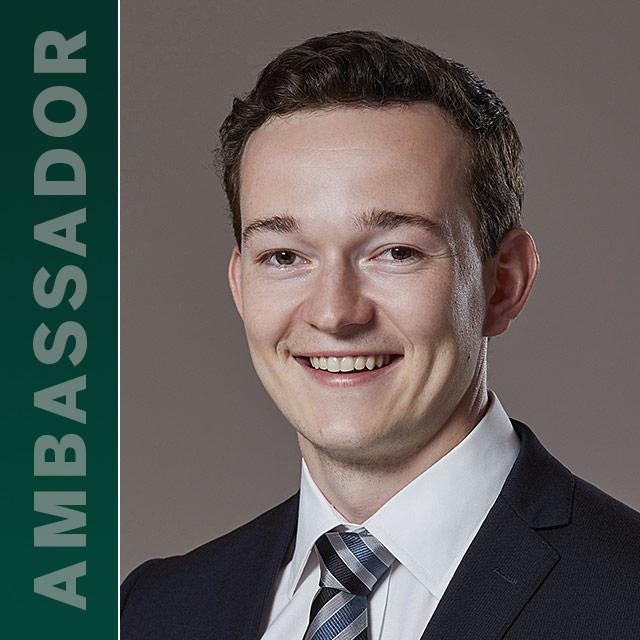 MBA Direct '22 Candidate
Toronto, Canada
Ivey In One Word:
Efficiency