When Ivey launched its first business program in 1922, it was ahead of the curve. The program, now known as the Honors Business Administration (HBA), was the first of its kind in Canada and addressed the needs of the business community at that time.
It was just one of many Ivey firsts. The School later launched the country's first MBA and Executive Education, both in 1948; as well as the first PhD in business program in 1961. And Ivey continued to show its pioneering spirit as the first North American business school to open a campus in Asia in 1998, the first to offer a one-year MBA in 2006, and the first to offer a Women in Asset Management (WAM) program in 2022. 
It's a legacy that has paved the way for Ivey's enduring success. Fast forward 100 years, and the School has grown from that first Commercial Economics program of six students – all of them men – to seven degree programs with a total of 2,127 students, almost half of them self-identifying as women.
And it's a legacy that sets the School up for a strong future. Calling the centenary a "pivotal time in the School's history," Dean Sharon Hodgson said she looks forward to building on Ivey's tradition of excellence and to differentiating it as a world-class business school.
"While much has changed, one thing has not … Ivey's unique and transformational student experience based on case-method learning," she said. "We have much to celebrate, but what is really exciting is that we are looking forward with renewed purpose."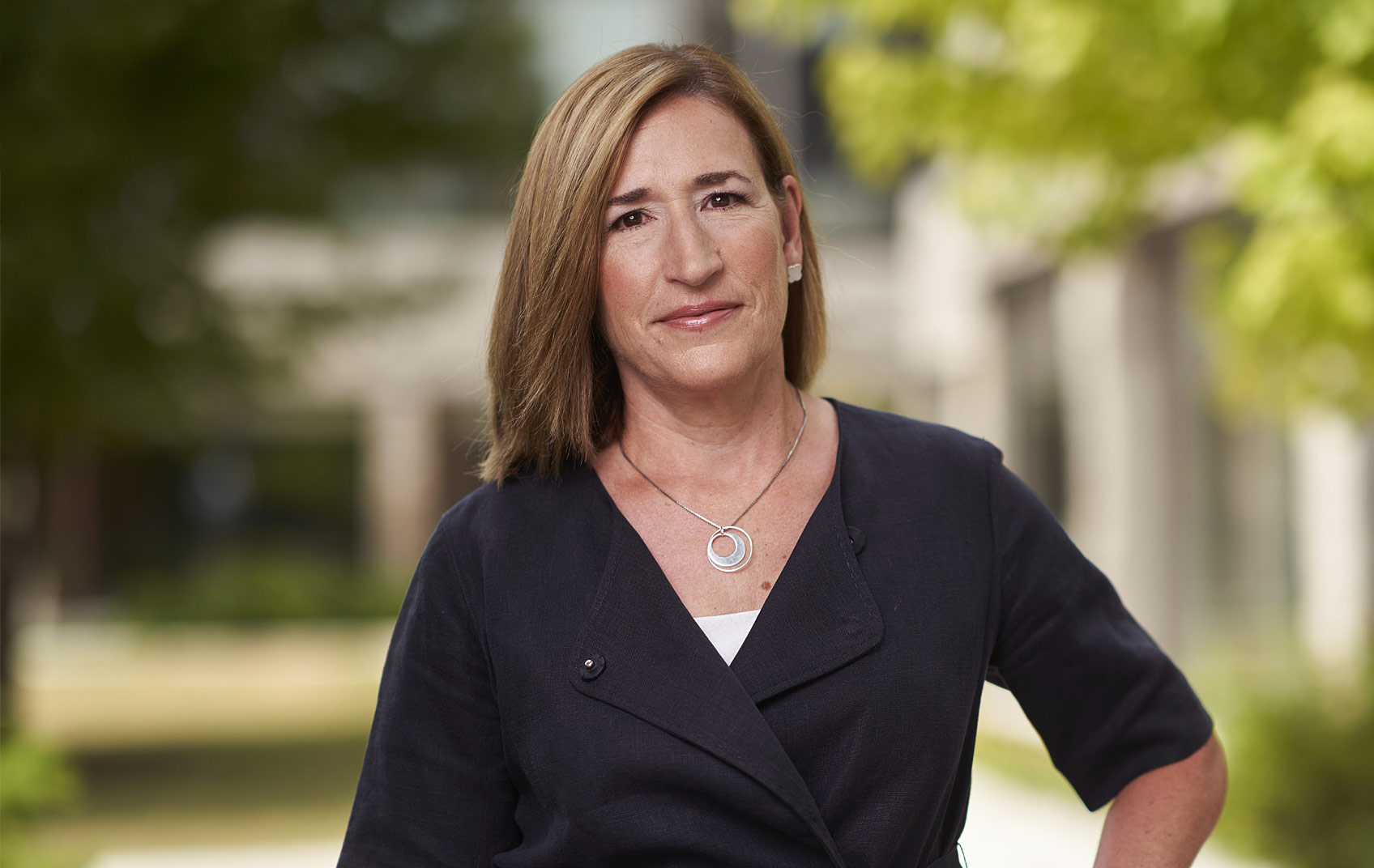 "We have much to celebrate, but what is really exciting is that we are looking forward with renewed purpose."
– Ivey Dean Sharon Hodgson

Adapting for the future
The School's new strategic plan, Ivey Next, honours the legacy of the past and points a clear path to the future. Ivey's new purpose, "Inspiring leaders for a sustainable and prosperous world," reflects Ivey's strong legacy of preparing leaders with an evolving view of responsible prosperity. The strategy also outlines how Ivey aspires to be a place to understand and address three critical issues – the evolution of work; global citizenship, competitiveness and innovation; and sustainability – that are facing business and society.
What does the next 100 years hold? It's always hard to see around the next corner. But if Ivey's history is any indication, it's sure to be forward-thinking. Here's a look at some of Ivey's achievements and its progression over the last century.
Pioneering business education in Canada: the Ivey HBA
The year was 1919. The First World War was over, and the ones who made it home were anxious to move on with their lives. Many young men wanted to complete their education and build successful business careers.
To meet that demand, two Classics scholars at Western University, K.P.R. Neville and W. Sherwood Fox, began developing a business program at the university. After extensive analysis of universities across North America, they decided the case method of teaching, modelled by Harvard Business School, was the soundest method and would make Western's offering unique in Canada. Harvard graduate Ellis Morrow was fittingly named head of the program in 1922. From there, Western's Commercial Economics program, now known as the HBA, was born. In 1923, the University granted its first BA (Honors Commerce) degrees to six graduates.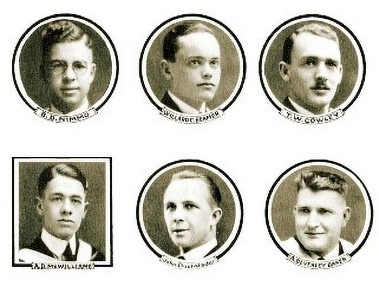 Ivey's first HBA graduates
K.P.R. Neville and W. Sherwood Fox
In 1924, Fox, then Western University's president, went to England to hire a woman to head the new Secretarial School for women who wanted a business education. Morrow described the program as, "stiff and demanding."
Despite the limited job opportunities during the Great Depression, the department continued to grow, and that growth accelerated rapidly after the Second World War.
Today, the HBA program has grown substantially. Thanks to a recent expansion, Ivey welcomed its largest HBA cohort in history. But the real-world case-method approach to business education that distinguished the HBA in its early years is as strong as ever today and continues to differentiate Ivey graduates.
Other Ivey firsts: the MBA, PhD, and Executive Education
In 1948, Richard G. Ivey, a local lawyer and businessperson and the School's namesake, along with G. Edward Hall, Western's president, pulled together a meeting of Canadian business leaders to discuss the establishment of a national school of business administration. That led to the launch of a two-year graduate program, which was the first MBA in Canada, and a short intensive program for senior business executives. Walter Thompson, a faculty member, developed the Management Training Course, which was a direct antecedent of the Ivey Executive Program and another first of its kind in Canada.
Early classes were held in the basement of University College. Then in 1951, the School moved to Goodholme, a lavish home just off the main campus. When the School outgrew the building. Richard G. Ivey led the fundraising effort to create a building on campus. The new Richard Ivey Building, with its distinct horseshoe-shaped classrooms and swivel chairs, was ready for occupation by the summer of 1957.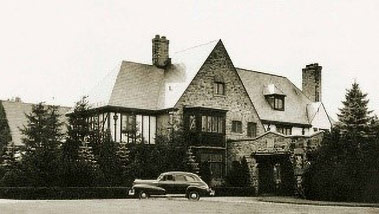 Goodholme, one of Ivey's early locations
Enrolment continued to grow throughout the '60s. Elsewhere in Canada, MBA programs appeared, and competition heated up. The PhD program was launched in 1961, with Al Mikalachki, MBA '60, who later was acting dean of Ivey, as its first graduate in 1964.
Over the years, Ivey has differentiated its MBA by offering various formats to meet the needs of its students. One progressive move was the transition of the two-year MBA into an intensive 12-month format to minimize time out of the market. Another was the launch of a new while-you-work, blended learning Accelerated MBA (AMBA).
Executive education, built on the success of the Management Training Course, grew and expanded over the years, adding offerings in marketing, operations, international management, and management of technology-based businesses. To fill the gap in Canada's learning and development market, the School's executive education was strategically pivoted in 2018 to a full-service learning and development destination called The Ivey Academy.
And Ivey's PhD program has also grown significantly and now develops scholars in more than 10 disciplines who are placed at high-quality research universities around the world.
Growing into a "mature institution"
Jack Wettlaufer became dean in 1963, at a time when the School was about to embark on a period of growth that would transform it from a sturdy young business school into a mature institution. During his 15-year tenure, the School recruited outstanding new faculty members from across North America, expanded the building, developed Spencer Hall as a training centre, launched a fledgling alumni program, and expanded and diversified course offerings. Research output and case writing increased substantially.
Under the leadership of his successor, C.B. "Bud" Johnston – for whom Ivey's library is now named –, the School's degree programs continued to flourish. This was in part due to the success of Business 20 and Business 257, two Western pre-business courses. The first Western Business School club was organized in Toronto in 1975, with other locations following over the next decade.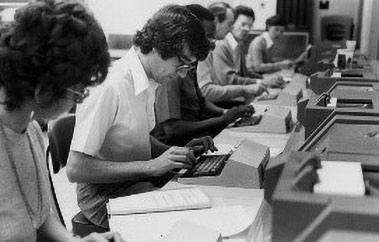 The computing centre
The Richard Ivey Foundation funded the purchase of a new computing centre at the School in 1978, and a deal was struck with IBM for upgraded hardware and software.
In 1984, the School received funding from the federal government that seeded the creation of the National Centre for Management Research and Development, now the Lawrence National Centre for Policy and Management.
Dean Adrian Ryans oversaw the development of the Executive MBA (EMBA) program in 1991, the second in Canada, and the construction of a purpose-built facility, the J.J. Wettlaufer Executive Development Centre (named after the former dean), in Mississauga. Spencer Hall expanded to support a growing suite of executive programs.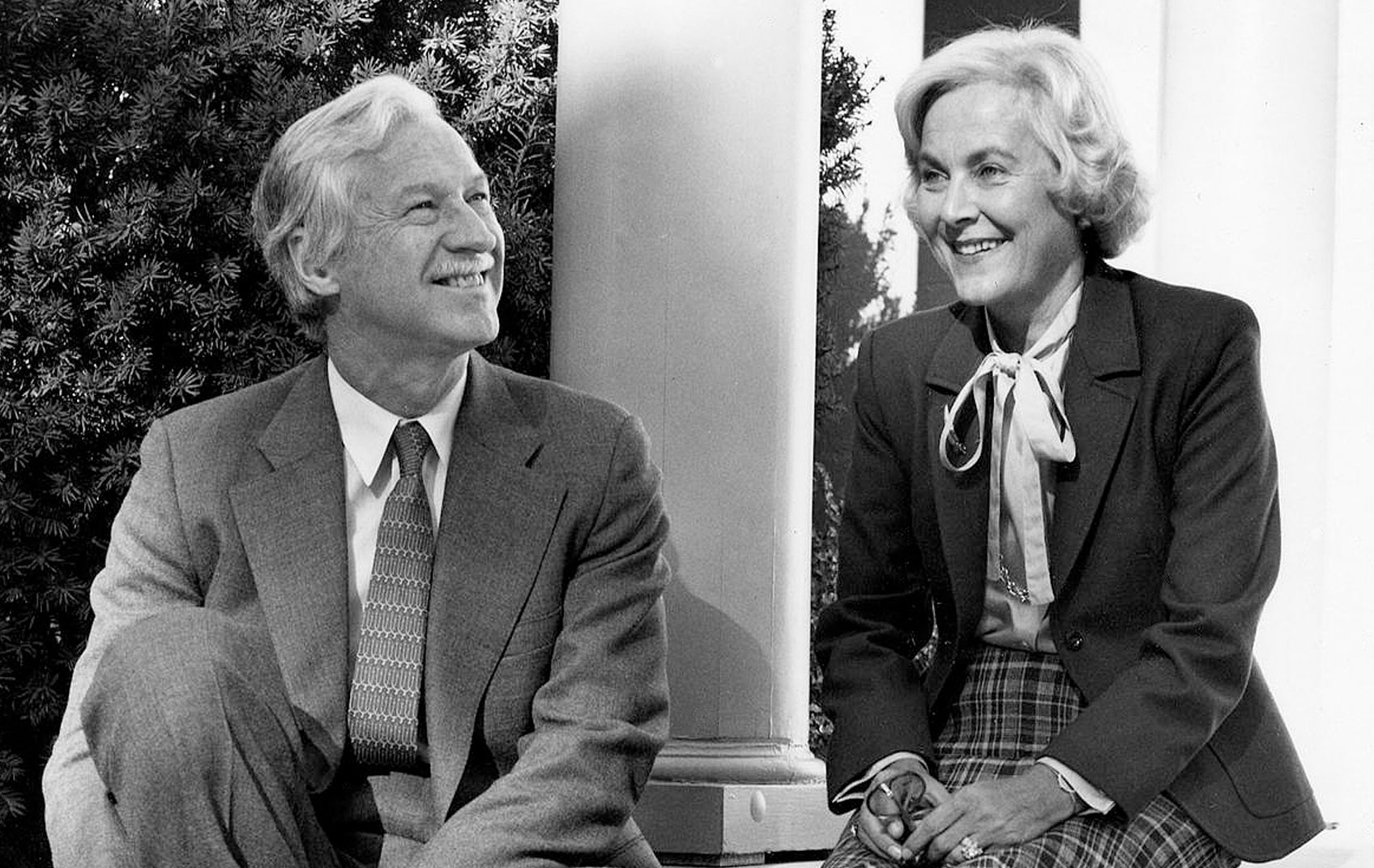 Richard Ivey and his wife, Beryl
In 1995, the School took the bold step of hiring a non-academic as dean. Larry Tapp was a successful entrepreneur who had led Canada's largest-ever leveraged buy-out in 1985. Soon after he arrived, the School was rebranded the Richard Ivey School of Business in recognition of the Ivey family's longstanding financial support.
"It surprised me how quickly we were able to move from Western Business School to Ivey," said Tapp later. "There was something magic about the name Ivey that people were able to buy into."
The same year, the innovative Executive MBA by videoconference was launched (decades before Zoom!).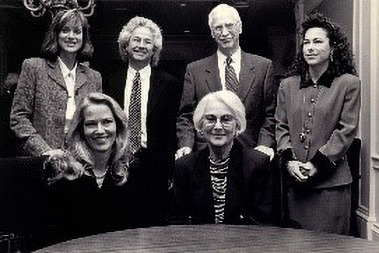 The Ivey family
Expanding into Asia
When Tapp arrived, work was already under way on the expansion to Asia. The School's first foray into China was in 1983 when it signed a contract with Tsinghua University to provide MBA training for potential Tshinghua faculty members. The Asian Management Institute was established in 1997 and the Cheng Yu Tung Management Institute, home of the Hong Kong EMBA program, opened in Hong Kong in 1998. In doing so, Ivey became the first business school in North America to establish a campus in China. The School hired Asian case writers and soon had a large cadre of in-demand cases. Today, Ivey is the world's largest producer of Asian business cases and has won awards for its education efforts in China.
Introducing a cross-functional approach to business
Carol Stephenson, a telecommunications executive, became the School's first woman dean in 2003. She launched a strategic planning process to address the challenges of the now crowded marketplace. Believing a cross-functional integrative approach to business would be a true differentiator, Cross-Enterprise Leadership was unveiled in September 2005.
Under Stephenson's tenure, the two-year MBA transitioned to a one-year format and the HBA program grew from 300 to 1,200 students in an effort to build the world's best undergraduate program. Additionally, the EMBA relocated to the heart of Toronto's financial district and research centres were established to address entrepreneurship, sustainability, emerging markets, and leading cross-enterprise. In the fall of 2005, a $100-million campaign was launched, and later increased to $200 million, – the largest in Ivey's history – to support the strategy.
New building reflects Ivey's vibrant future
Stephenson's greatest achievement was the creation of the magnificent Richard Ivey Building, funding it with a combination of provincial, federal, university, and private money. The gold LEED-certified, state-of-the-art facility, which opened in 2013, brought together more than 1,500 students, faculty, and staff under one roof to promote a strong culture of collaboration.
"For me this building validates that we are a global business school on a world stage," she said. "We have a world-class building and world-class students."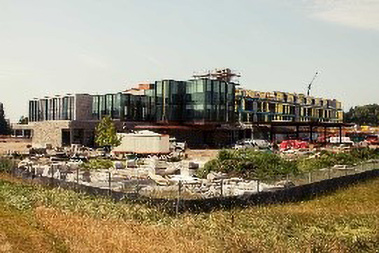 The Ivey building under construction
Going global
Recognizing that business was becoming increasingly global, Ivey addressed the need for business graduates skilled in international management with the launch of a Master of Science in Management (MSc) program in 2010. Ivey also became the exclusive Canadian partner in CEMS, a strategic alliance of businesses and universities, and offered the CEMS Masters in Management (MIM) as a component of the MSc program.
Reinvigorating the research culture
Stephenson's successor, Bob Kennedy, joined Ivey from the University of Michigan in the summer of 2014. Faced with an unexpected deficit in Ivey Asia, he made the difficult decision of cutting the EMBA program in Asia and refocusing on custom executive education. Through reorganization, consolidation, and reductions, Kennedy significantly reduced program-delivery costs in Canada, putting the School on a firm financial footing. To encourage more and better research, he raised the annual research grants to faculty, created a pool of funds for larger projects, and developed a new Faculty Director of Research position.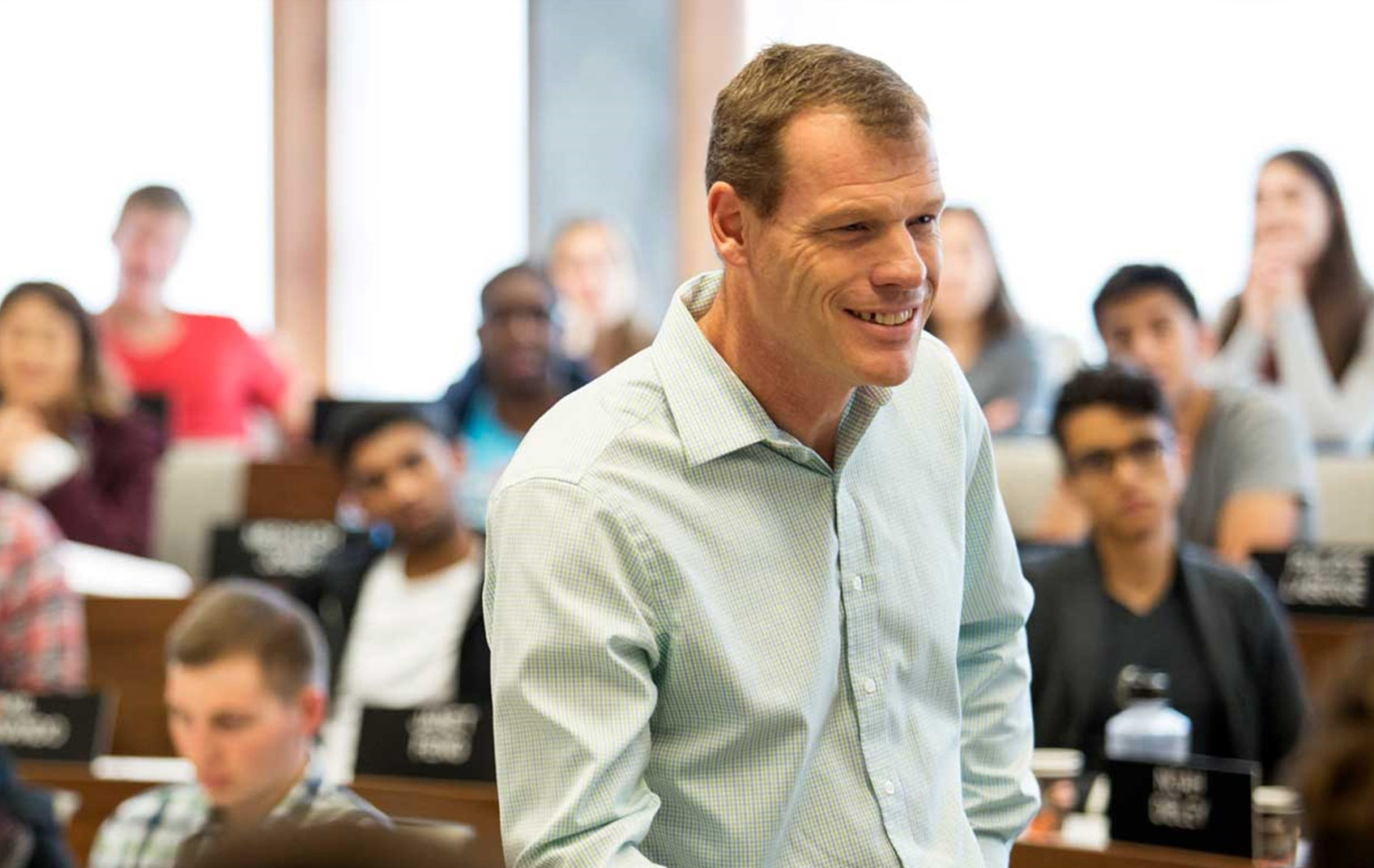 Mark Vandenbosch
Preparing for the digital world
In 2017, Kennedy became Dean at Nanyang University in Singapore, and Mark Vandenbosch, HBA '84, a longtime marketing professor, agreed to hold the fort.
"I have one very clear goal – to place Ivey in the strongest position possible to attract a world-class leader as our next dean," Vandenbosch said at the time.
During his tenure, Ivey's programs began to reflect the digital transformation. In 2019, the School launched the blended-learning AMBA program to meet the needs of working professionals. The innovative delivery approach allowed Ivey faculty to hone their hybrid and online teaching skills, which later made for an easier transition when programs were abruptly forced online during the COVID-19 pandemic. Ivey further addressed the need for leaders who can bridge the gap between business and technology through the launch of new MSc streams in business analytics and digital management.
And Ivey joined an alliance of six global business schools, the Future of Management Education (FOME), to develop best-in-class e-learning experiences. The John F. Wood Centre for Innovation in Business Learning was also established to focus on new approaches to teaching and learning.
Building on Ivey's proven leadership in executive development, executive education was revamped as The Ivey Academy.
In the Spring 2019 issue of Intouch magazine, Vandenbosch was able to write, "Ivey is as strong, if not stronger, than ever."
Developing leaders with a view of responsible prosperity
Sharon Hodgson took on the job in May 2019. She barely had her feet under her desk when the COVID-19 pandemic struck in March 2020. Yet Hodgson navigated the often-treacherous waters of the pandemic with her usual energy and focus, and the School continued to thrive.
Under Hodgson's leadership, an Equity, Diversity, and Inclusion (EDI) strategy was developed and launched in August 2020. As the pandemic ebbed, she jumped into the strategy process, completing Ivey Next by November 2021. The strategy aims to differentiate Ivey in three material ways: creating a unique and amplified voice on the critical issues facing business and society, innovating around the student experience and case teaching, and developing lifelong learning offerings for alumni.
Throughout the pandemic, the HBA continued to attract students. In response to demand, the program added two new sections in 2022, bringing its total to its largest ever – 765 students.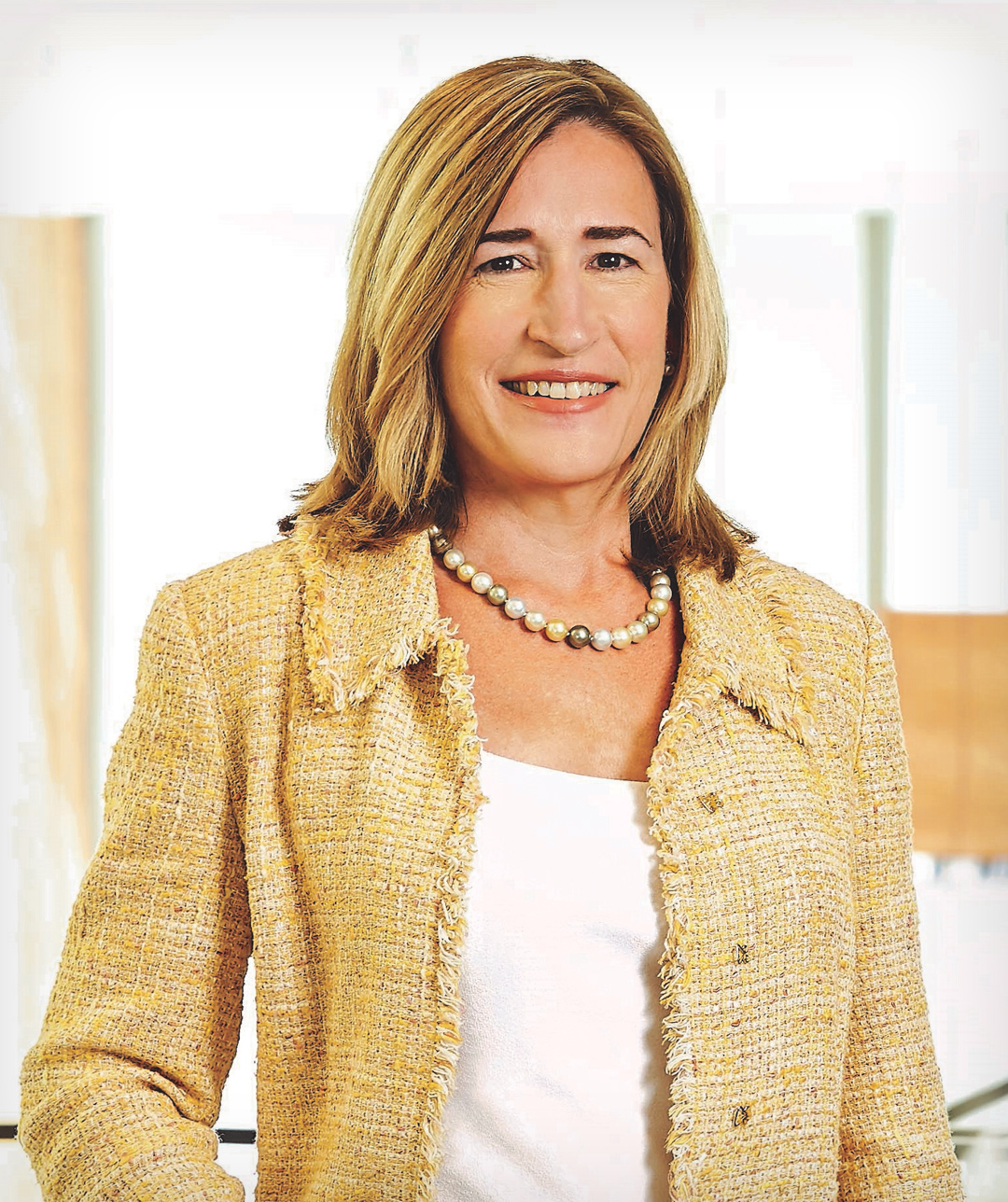 Sharon Hodgson
New programs aligned with the times
During Hodgson's tenure, Ivey has continued to adapt its programs to the changing times. Recognizing the importance of using analytics to improve business decision-making and optimize business outcomes, Ivey launched the Master of Management in Analytics (MM-Analytics) in 2021.
And to address the gender gap in asset management, the School joined forces with its corporate partners to create the Women in Asset Management (WAM) program in 2022. Believed to be the first of its kind in Canada, the program aims to attract women to this underrepresented career path by offering free in-class training and a paid internship. While opening the Toronto Stock Exchange to celebrate the launch of the WAM program, Hodgson told how the program's goal is to change the trajectory of the industry while also addressing inequality in society.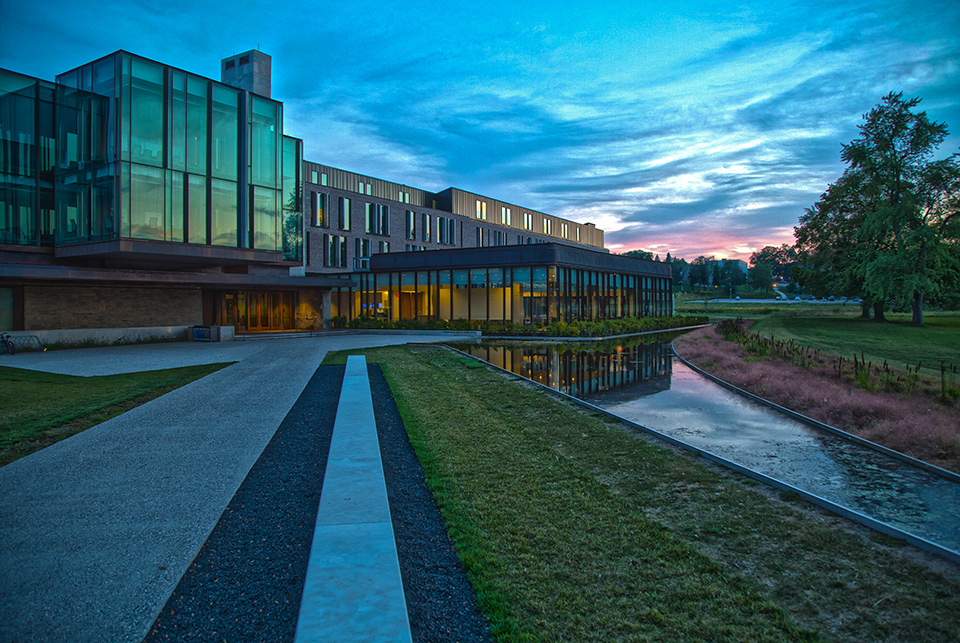 The Ivey building today
Inspiring leaders for a sustainable and prosperous world is now the new Purpose for the School. And that sentiment was put into action when Ivey opened its doors to Ukrainian students fleeing the war in Ukraine as well as provided financial support for other students and scholars fleeing conflict in the future.
Now as Ivey turns a page in its 100-year history, it's planning for a vibrant future. That's why the School's centenary marketing campaign theme is fittingly called, The Future We See.
During the kick-off event for Ivey's 100th-anniversary celebration, Hodgson set the marketing campaign in motion by sharing the future she sees for Ivey: one where the leadership, excellence, collaboration, and vision that has set it apart for 100 years continues.
"The future I see is full of promise and opportunity. I see a future where our Ivey Next strategy will form the foundation of the next 100 years," said Hodgson.
We'll be known for our leadership on critical issues and our research will have a major impact on moving these issues forward. We'll be an organization dedicated to lifelong learning for ourselves and for our alumni. And we'll continue to be the best business school in Canada.
This is the first in a series of stories chronicling Ivey's history.

Spend time exploring Ivey's rich past and experience the inspiring stories of leadership that continue to define the School today.