Catriona Le May Doan, two-time Olympic gold medalist and President & CEO of Sport Calgary, was looking to advance her leadership skills in the not-for-profit sector. In this interview, Catriona shares how The Ivey Academy's CommunityShift™ program shifted her leadership perspective to allow her to become more of a team-focused leader.
What led you to take the CommunityShift program?
I had been told about the program from a few people who knew others who had taken it. I have always worked in the not-for-profit sector, and I was interested in advancing my leadership training, so they recommended I apply.
How did the program compare to your expectations?
The program exceeded my expectations! I loved all aspects – from the other participants in the program to the varied and diverse content. The key learnings from each session were always reinforced and made relevant by tying it back to how we could apply them in our own work situations. Also, it was great to stay at the Ivey Spencer Leadership Centre for the duration of the program. Having classes, accommodation, and meals all in the same place really allows you to focus on the learning.  It was simple, classy, and excellent in every way.
Which aspects of the program were most relevant to you?
I actually can't pick just one aspect that was relevant, as all parts of the program were relevant to me. The important takeaways were so expertly framed for us, and to have us contemplate how we could adapt and work with our team and the other teams/stakeholders that we deal with and see issues from their perspective was truly valuable.
What was your biggest takeaway?
My biggest takeaway was to make sure I look at HOW I lead – the language I use and the way I see situations from others' perspectives. 
How did the faculty contribute to your learning?
The faculty team is incredible. They all have different ways of teaching, but they all engaged us and made the sessions interesting and relevant.
How has CommunityShift™ enhanced your skills as a leader?
I will continue to try to use all of the aspects and techniques that we were taught in my current role, with an emphasis on seeking the perspective of my team and other stakeholders.
Have you found peers that you can continue to use as sounding boards, referrals, and lifelong friends?
Yes, I'm able to call on various colleagues from the course from who work in different areas of the not-for-profit sector and connect on how we are dealing with certain situations - and benefit from their different perspectives.
CommunityShift™ was so engaging that I was actually sad when it was over. I wish it could have been a few days longer!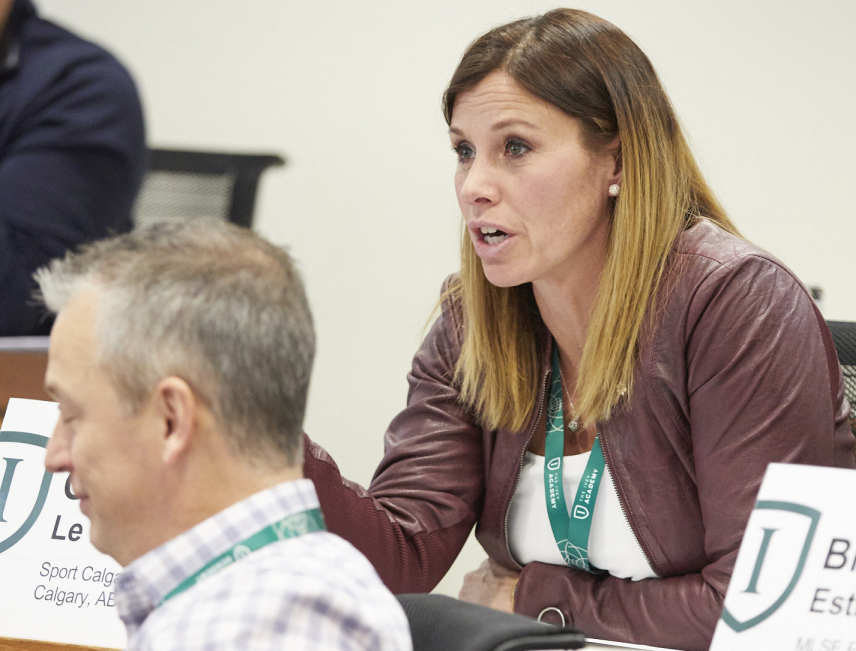 Catriona Le May Doan
Founded by KPMG Enterprise and The Ivey Academy, CommunityShift™ is a leadership development program for C-level leaders of Canadian charities and not-for-profit organizations. For more information on the program, please download a program brochure.
About The Ivey Academy at Ivey Business School
The Ivey Academy at Ivey Business School is the home for executive Learning and Development (L&D) in Canada. It is Canada's only full-service L&D house, blending Financial Times top-ranked university-based executive education with talent assessment, instructional design and strategy, and behaviour change sustainment. 
Rooted in Ivey Business School's real-world leadership approach, The Ivey Academy is a place where professionals come to get better, to break old habits and establish new ones, to practice, to change, to obtain coaching and support, and to join a powerful peer network. Follow The Ivey Academy on LinkedIn, Twitter, Facebook, and Instagram.