Alumni
Shelley White
|
Mar 4, 2019
Will blockchain be as revolutionary as the Internet? Here's what six Ivey alumni have to say about this evolving technology.
"If a solution is built well, a user may never know they're using a blockchain-enabled solution. All they need to know is that there's a benefit to them in using that product." — Christina Lomazzo, MSc '16, Blockchain Lead, UNICEF
To some, it's revolutionary technology with the potential to transform industries, democratize fundraising, and give the Internet back to the people.
To others, it's overhyped and overcomplicated – a solution looking for a problem.
No matter how you feel about it, there's no doubt blockchain (see definition at bottom) is having a major impact on the business world and beyond. Hundreds of startups around the world are leveraging blockchain technology in innovative ways with their products and services, while tech giants are giving their customers the chance to experiment with blockchain.
As is often the case with cutting-edge business opportunities, Ivey alumni are at the forefront of the industry, helping to shape the future of what blockchain will become.
From 'Wild West' to Evolving Market
Perhaps the leading indicator of blockchain's future importance is the participation of some of the biggest tech companies in the world.
Carolyn Martin, MBA '93, is Program Director for Worldwide Financial Services Marketing, IBM Cloud & Blockchain at IBM Canada Ltd. She says IBM is betting on blockchain to help create efficiencies, cut costs, and boost transparency for clients.
"We've worked with clients where they've been able to take a process that was a challenge that took days, and once they applied the blockchain solution, they've been able to bring that down to minutes," says Martin.
Through distributed ledger technology, the various partners involved in a business process can see all the transactions taking place over time, she explains. Paper-based transactions now become digitized, and the fact that they are immutable and transparent builds even more trust in the system.
For example, in a supply-chain scenario, the manufacturer, shipper, customer, and customs authorities could all use the same shared ledger to track a product being shipped, says Martin. This is the kind of platform IBM developed in collaboration with international shipping giant Maersk called TradeLens. In Canada, IBM recently announced that the Canada Border Services Agency and the Port of Montreal are piloting TradeLens to promote efficient and secure global trade.
Martin points out that IBM has already worked with more than 500 clients on blockchain projects globally, with more on the way. "Blockchain is here and it's happening today," she says. "We are working on projects from retail to shipping. So it's not the Wild West, it's an evolving market."
From Experimentation to Implementation
Neelam Brar, HBA '01, believes in the power of blockchain to transform industries. It's just going to take a bit of time.
"People are very much in the experimentation phase, ideation phase, development phase, and the use cases are coming," says Brar, founder of BLOCKHOUS, a blockchain consulting firm based in New York City. "Once one collaboration is proven to create the efficiencies that we think it's capable of, that's when you're going to see floodgates starting to open."
Brar says she founded BLOCKHOUS because she saw a lot of misinformation in the market. Now, the firm builds community and awareness in the blockchain ecosystem, as well as helping companies find potential applications for blockchain technology.
"Right now you see startups saying they want to reinvent shopping, reinvent social media, reinvent payments," says Brar. "But we haven't seen the 'Facebook of blockchain.' It's going to take time. Facebook came many years after the Internet first began."
Brar is particularly interested in how blockchain can support the Sustainable Development Goals of the United Nations (U.N.), particularly as they pertain to women. In June 2018, she spoke at the U.N. about how blockchain could help provide equality in the financial realm.
"There are a billion women out there that are unbanked, so providing a new product to them where they can be banked could be very interesting," she says. Though she can't say much just yet, Brar says, "I'm working on launching a payment platform that harnesses blockchain technology and will catalyze more wallets being opened globally."
Bringing Blockchain to the People
Christina Lomazzo, MSc '16 (pictured above), is the Blockchain Lead with the innovation team at non-profit humanitarian organization UNICEF, and she says their core mandate is to explore where UNICEF can be using blockchain both internally and externally.
"As people start donating cryptocurrency (see definition at bottom), our team is stepping back and reflecting: Is there a shift we need to make in terms of our model to incorporate cryptocurrency in some way?" says Lomazzo, who is based in New York City. "Are there current processes that we can potentially digitize and leverage blockchain for? Is there efficiency or transparency to be gained?"
She points to a U.N. counterpart, the World Food Programme – they've converted their food voucher program in refugee camps to be blockchain enabled. "Those are the types of things that we're now starting to take a look at," she notes.
Lomazzo says that one of the organization's priorities is their UNICEF Innovation Fund, the first fund of its type within the U.N. The fund makes $50-$100,000 investments in emerging technology, including open-source blockchain projects.
Though Lomazzo recognizes that it will take time, education, and experimentation to really see how blockchain could impact the social space, she thinks blockchain's transparency has the potential to revolutionize the funding of social service organizations.
"When you're actually able to see your funds going to an organization and where those funds go, that makes organizations more accountable," she says. "If you're able to see the impact of your funds, it could, in theory, increase the amount that people donate."
Location, Location, Location
When it comes to cryptocurrency mining, location is everything, says Dale Wang, HBA '12.
Wang founded WeHASH, an investment advisory and cryptocurrency host startup, in late 2017. While Wang is based in New York City, his host sites are mostly located in Washington State, specifically Chelan/Douglas County, a hotbed of cryptocurrency mining because of the low electricity costs. It's near the largest hydro plant in North America and electricity costs "three times less than any tier-one city, on average," says Wang.
To mine Bitcoin and other altcoins like Zcash and Litecoin, computers use preprogrammed software to record transactions and solve complex algorithms. It's called mining because it's slow and intensive, just like actual mining of precious metals. The energy being used to power the network is enormous, so cryptomining farms have been set up with a lowest-cost producer mindset, says Wang.
Most of Wang's clients are in Asia because demand rose when China banned cryptocurrency mining in 2017. He notes that as Bitcoin's market price has faltered, demand for investing in the space has drained in North America.
Wang says that in order for cryptocurrency to regain its footing, retail investors will need more education on the long-term benefits of blockchain technology. The regulatory aspect of cryptocurrency will need to be scrutinized even more, while allowing investment opportunities through vehicles like exchange-traded funds.
"It's what everyone wants. First comes regulation and legitimizing the crypto industry beyond Bitcoins, then building real trust. That's how institutional investors can start believing that this is an investment class worth investing in," he says.
Alternative Fundraising & Trading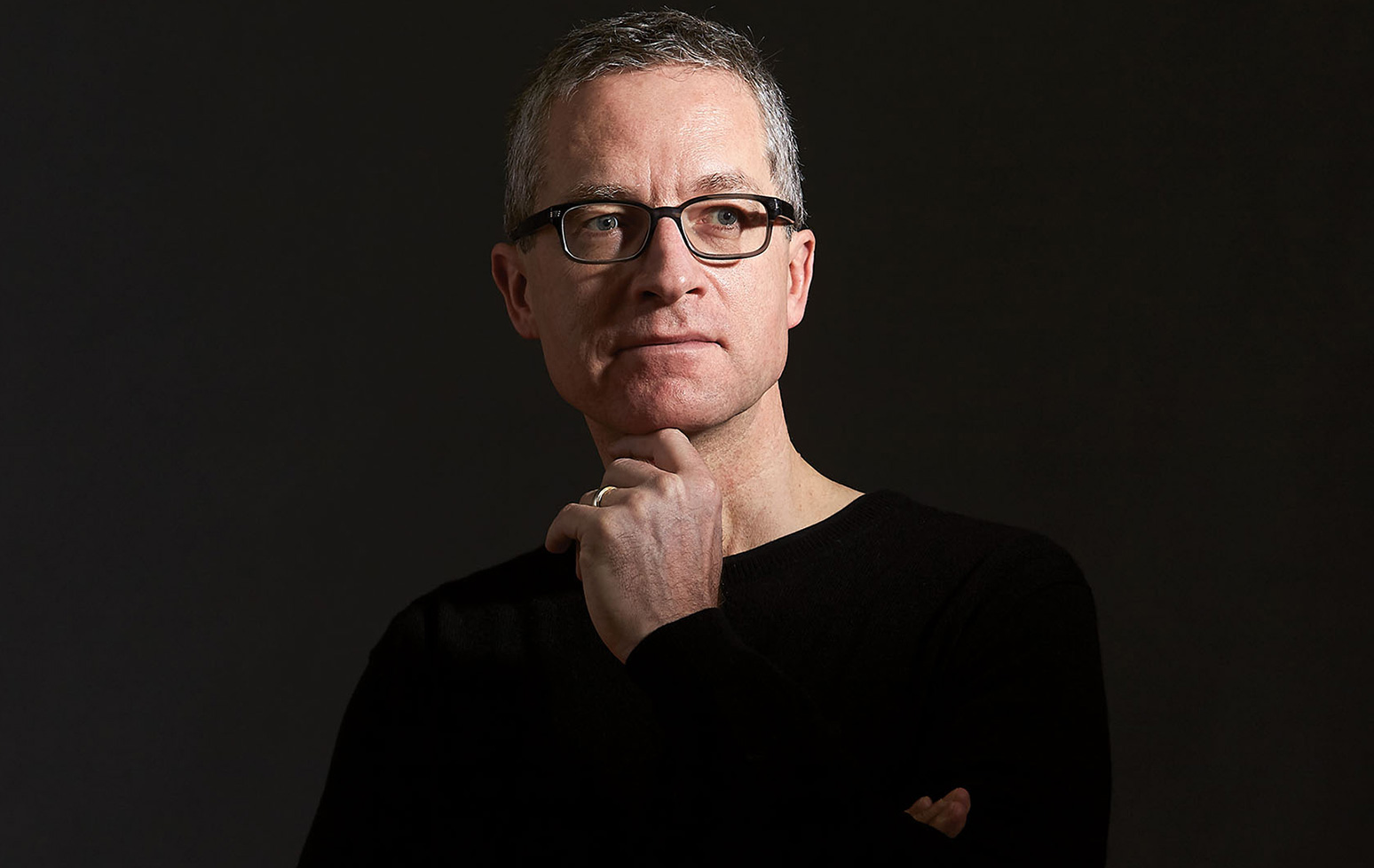 "We went into this with the mindset of democratizing ownership, meaning a broad number of investors could become owners of these really innovative companies." — Alan Wunsche, MBA '91, CEO and Chief Token Officer, TokenFunder
Alan Wunsche, MBA '91 (pictured above), describes his Toronto-based blockchain company, TokenFunder, as "democratizing ownership." Wunsche is CEO and Chief Token Officer.
TokenFunder is a platform that enables companies to raise capital in an alternative way through the tokenization of their business. Instead of raising funds via the venture capital route, companies offer digital "tokens" on a blockchain to individual investors through an ITO, or Initial Token Offering. (Wunsche prefers that term to the more frequently used ICO, or Initial Coin Offering, since the tokens are securities and not cryptocurrency.) Purchasers hold on to the tokens, akin to shares, in the hope that they will rise in value and provide an excellent return on investment. The blockchain platform is transformative since it plays the role of token registrar and trade-settlement platform, says Wunsche. TokenFunder has also pioneered a blockchain technique to enable the trading and liquidity of security tokens in line with securities regulations.
From Wunsche's perspective, an ITO is a win-win situation. Companies get access to a global pool of capital, and regular investors are able to own a piece of an innovative company.
"The really innovative companies are usually only made available to very wealthy, accredited investors," says Wunsche. "We went into this with the mindset of democratizing ownership, meaning a broad number of investors could become owners of these really innovative companies."
It's a method of fundraising that is generating big money. According to Coinschedule.com, as of November 2018, nearly $22 billion was raised in 953 cryptocurrency ICOs so far that year.
Wunsche also founded Blockchain Canada, a not-for-profit organization to educate about blockchain and build community amongst the entrepreneurs, researchers, and regulators. He notes that he came to the space from a background in FinTech and global risk management, and as CEO of TokenFunder, he's worked with provincial regulatory bodies like the Ontario Securities Commission.
It's an important distinction in an era where cryptocurrency and tokenization has attracted some negative attention. Bitcoin gained a reputation for being used for money laundering and purchasing illicit goods on the "dark web." And during the 2017 ICO craze, some investors were swindled by con artists, so regulators in many countries began cracking down on companies.
Training 'Young Jedis'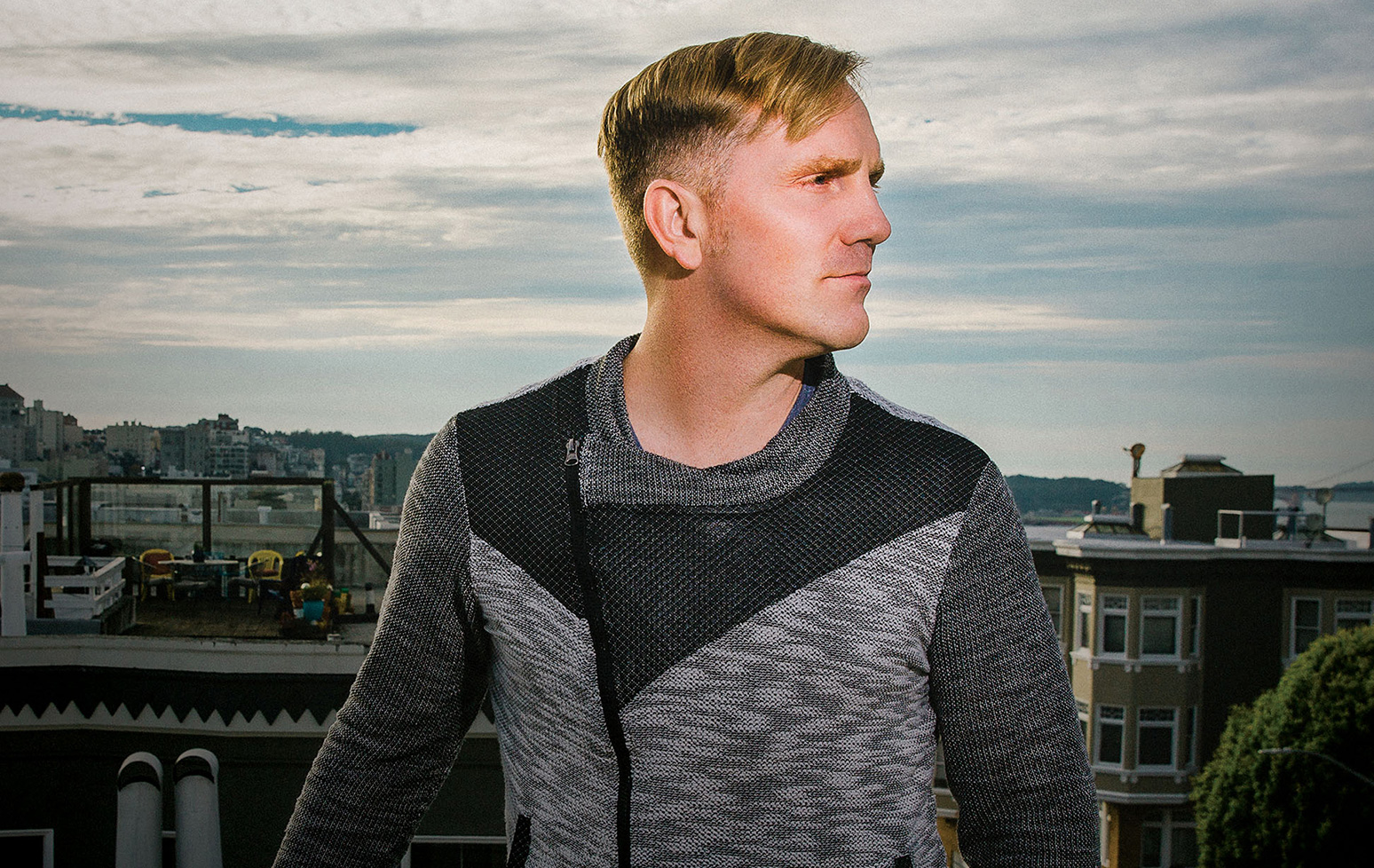 "The first social network with scale that gets a crypto-remuneration scheme right could turn into our first, best attempt at universal basic income. That is incredibly powerful." — Ryan Zurrer, HBA '06, Executive Director, Web3
For Ryan Zurrer, HBA '06 (pictured above), the future of the blockchain industry is in the hands of the next generation of young, "cryptonative" engineers and technologists.
"We started calling them the 'young Jedis' because they possess this supernatural skill in assessing crypto-networks," says Zurrer, formerly a principal and venture partner at San Francisco-based Polychain Capital and now Executive Director and board member at the Web3 Foundation.
"Because cryptoeconomics is this mix of cryptography, computer science, economics, behavioural psychology, finance, even law, no one really has the whole toolbox. But some of these young people coming up understand these systems very naturally and speak crypto as their mother tongue. The best innovations, ideas, and technologies are coming out of these 'young Jedis.'"
That's why Zurrer is working with Ivey to create a Cryptoeconomics Lab, where the new generation of young talent will be developed and the many questions surrounding cryptocurrency and blockchain will be explored.
"I often say we will move the study of economics forward more in the next 24 months with cryptoeconomics than we have in the last 24 years," he says. "There are a half-dozen economic research questions that I have discussed with a range of players in the space that we just don't know the answers to yet. I think Ivey is uniquely positioned to be a leader in this new field."
While Zurrer notes that blockchain's first killer use case is the mobilization of risk capital through tokenization, "as a technology, blockchain proposes to solve dozens, if not hundreds of problems."
One of the potential use cases Zurrer is most excited about is decentralized data markets – the opportunity for people to commercialize their own health, driving, or other personal data. Companies would pay people to use their data to train their machine-learning algorithms.
"We shouldn't use Google or Facebook for 'free' – we should be paid to use these platforms and share our personal data," says Zurrer. "The first social network with scale that gets a crypto-remuneration scheme right could turn into our first, best attempt at universal basic income. That is incredibly powerful."
The Challenges Ahead
Zurrer points to a recent article in The Economist that positioned blockchain in the past tense, as if it were something that was all hype with no substance and no use cases. Although he didn't agree with that assessment, he did agree that "users are shockingly few right now."
"You know this Field of Dreams idea – if you build it, other developers will show up and build the applications and also bring the users. I think we've clearly shown that that's not the case in most instances in this space," says Zurrer. "We do have the ball field, but now we've got to go out and attract players and recruit them one by one."
Lomazzo agrees that in the case of both blockchain and cryptocurrency, seamless usability is key to attracting new users.
"Where we're going to see the most innovation in the near future is how users engage with blockchain solutions," she says. "If a solution is built well, a user may never know they're using a blockchain-enabled solution. All they need to know is that there's a benefit to them in using that product."
Despite the challenges, Zurrer says, "I've never been more optimistic about the real-world problems that people are applying this technology to."
Photos: Ike Edeani (Christina Lomazzo), Nation Wong (Alan Wunsche), Paul Gargagliano (Ryan Zurrer)
Art Direction: Greg Salmela, Aegis
What is cryptocurrency?
The first cryptocurrency, Bitcoin, was invented in 2008 by an unknown person or group of people using the name Satoshi Nakamoto. It was originally intended to be a peer-to-peer version of electronic cash – because there was no central authority, people could do transactions without interference or manipulation by banks or governments.
Anyone can buy or sell Bitcoin through websites like Coinbase. It's been said that Bitcoin is like gold in traditional currency, because all other cryptocurrency values are measured against Bitcoin. In the years since Bitcoin was created, thousands of other cryptocurrencies, or altcoins, were spawned, from Monero and Litecoin to Ripple and Zcash.
What is blockchain?
Blockchain is the technology that underlies cryptocurrencies. A blockchain is a database that is distributed among many users. In a blockchain, transactions are copied among all the system's users without oversight from a central authority. The blockchain is constantly growing as completed "blocks" are added to it. Once a transaction happens, it is immutable – cryptography ensures it can't be altered. Thus, the blockchain provides an incorruptible record of transactions and binds users into an agreed way of working.