Alumni
Left Turn: Ashley Ching, HBA '14
Mark Witten
|
Sep 3, 2019
Ashley Ching, HBA '14, signed off from an office job in marketing to launch a high-end calligraphy business.
MADE AN INTERESTING CAREER "LEFT TURN?" TELL US ABOUT IT! E-MAIL 
INTOUCH@IVEY.CA
When I tell people what I do, a lot of them likely wonder, "How is a calligraphy business viable?"
I started practising calligraphy as a hobby in April 2017 and didn't think of it as a business at all. I was working 9 to 5 at an office job for a boutique marketing agency in Toronto. I planned campaigns for brands, with a focus on Asian diversity.
That summer I helped with a grand opening event for a new client, and decided to use calligraphy to write the place cards and menu. The food and fashion bloggers really liked it and suggested I put my art online to get some feedback.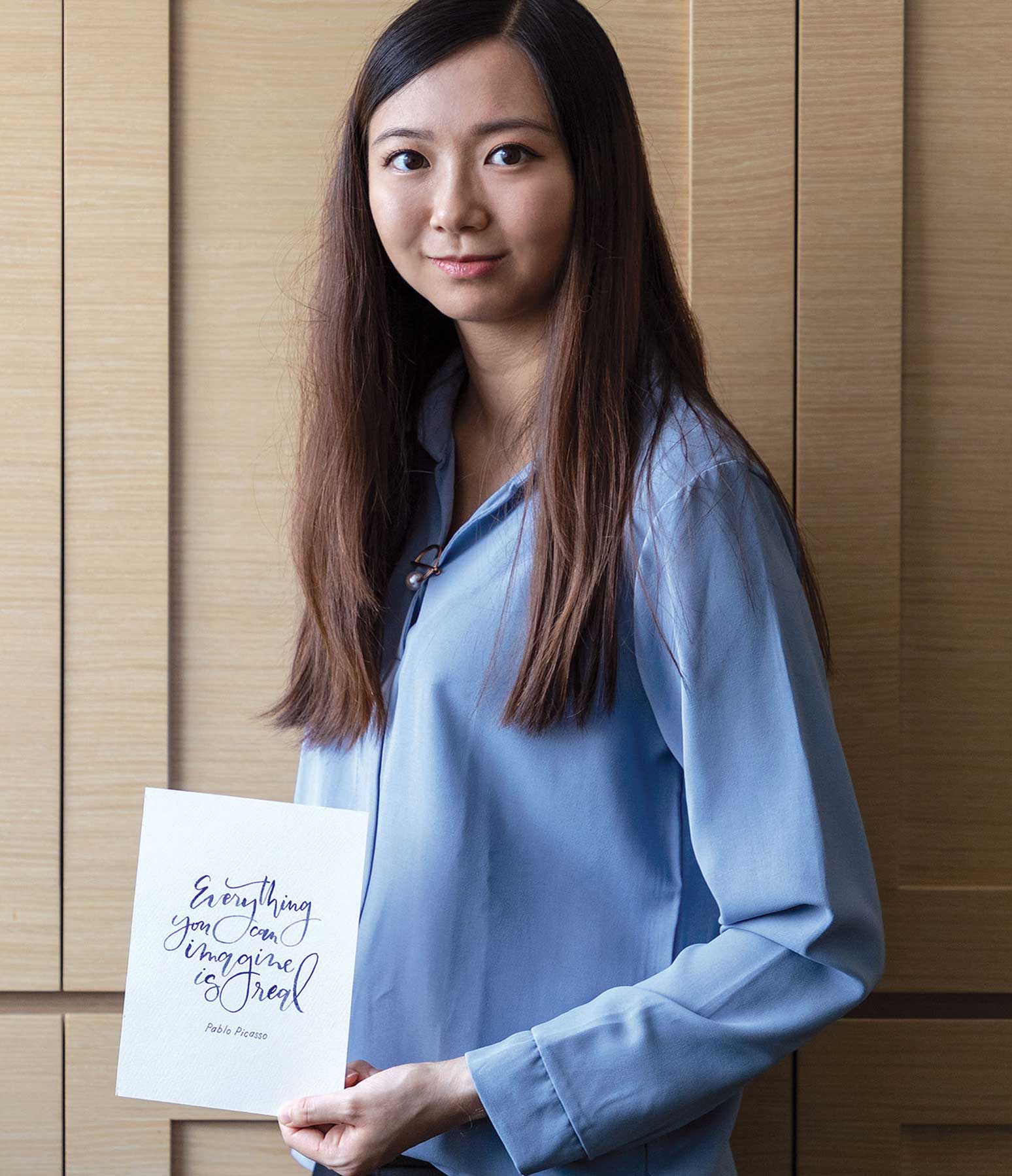 After moving to Hong Kong, I spent time learning about the types of calligraphy and invested in different tools to experiment with. I started my own business, WRITEYEAH, in January 2018. "WRITEYEAH" is a word pun in Chinese, which translates to "JUSTWRITE."
My first job involved leather painting guests' names on Kurt Geiger handbags on-site for promotional events. I realized brands were willing to pay artists to do custom calligraphy because it made their brands stand out from others. My work was published in Marie Claire HK and Harper's Bazaar HK. That gave me a big confidence boost to continue as a full-time business.
All my clients have found me through my website or Instagram account. I've done engraving on Dior products and calligraphy for NARS Cosmetics.
Big brands have the budgets to do creative, more experimental calligraphy work. I differentiate myself because of my versatility – I do engraving, leather painting, brush pen, heat foiling, embossing – and my willingness to try something different.
What I'm doing as a calligrapher is artistically and commercially sustainable. If you're especially interested in a hobby, don't underestimate its potential for a creative and satisfying career.
ashleyching.ca
Photo: DM Wedding
Art Direction: Greg Salmela, Aegis