Founder & Managing Director

George Athanassakos
Professor of Finance & Ben Graham Chair in Value Investing
Dr. George Athanassakos is a Professor of Finance and the Ben Graham Chair in Value Investing at the Ivey Business School, which he joined in July 2004. He is also the Founder and Managing Director of The Ben Graham Centre for Value Investing. Prior to joining Ivey, Dr. Athanassakos spent a number of years at various research-related positions with banking and trust companies in Canada and Greece, and taught at York University and Wilfrid Laurier University, where he was professor of Finance and Founder & Director of Laurier's Financial Planning Program. He has a BA in Economics and Business Administration from The School of Industrial Studies of Thessalonica, Greece, and an MA in Economics, an MBA and a PhD in Finance from York University. The Financial Planning Standards Council has bestowed Dr. Athanassakos with the Fellow of FPSCTM distinction for his outstanding contribution to furthering FPSC's mission and for advancing the financial planning profession.
Fund Co-Managers
The Fund is co-managed by two recent HBA and/or MBA graduates on a volunteering basis but chosen based on demonstrated excellence in their studies and passion for value investing. One co-manager's term is for 3 years, while the other co-manager's term is for 2 years. This will allow for continuity. A new co-manager will be appointed in year two and he will be trained by the continuing co-manager who will be replaced in year three by the new appointee and so on.

Chris Cunningham
Chris is a 2011 graduate of the HBA program. Prior to completing the HBA program, he worked at Merrill Lynch in wealth management in New York City and investment banking in Toronto. Following graduation, he spent four years in the private equity group at CPP Investment Board. Currently, Chris is responsible for managing a private investment partnership and acts as a consultant to the real estate industry. He was one of three recipients of the Stacey Muirhead award, demonstrating exceptional promise in understanding and applying value investing principles, and his group won the Fairfax Financial award. During his four years at university, Chris was also an active member of the Western Investment Club ("WIC"), becoming President in his final year.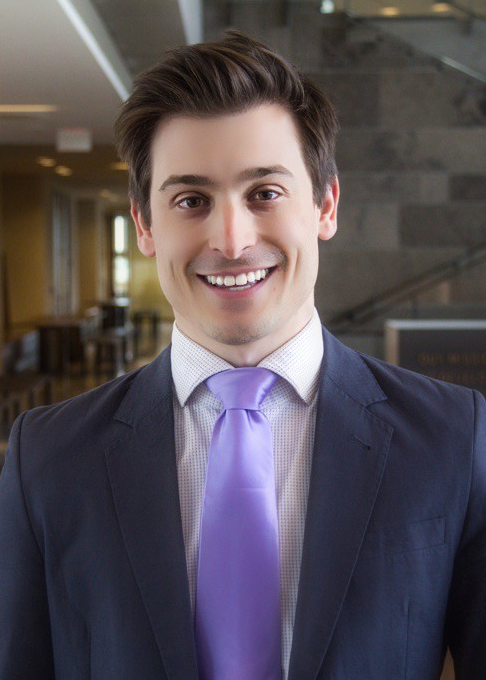 Matthew Fong

Matthew holds an MBA from the Ivey Business School where he graduated with distinction. In 2016, he was awarded both the Fairfax Financial Holdings Ltd award given annually for the best value investing valuation report and the Robotti & Company Advisors LLC prize given to the group whose stock recommendation received the highest recognition by the Fund's Advisory Board, and ultimately added to the Ivey Value Fund. During his MBA, he was the Co-President of the MBA Healthcare Club and member of the Ivey ice hockey intramural team. Matthew is currently a Senior Consultant at KPMG within its Management Consulting practice focusing on digital health transformation.
Ivey Value Fund Fellows
Students whose stocks are selected for inclusion in the Ivey Value Fund, either as immediate buys or as watchlisted stocks, are given the title of Ivey Value Fund Fellows. Inclusion signifies that their work has gone through a rigorous selection process by the fund's Advisory Board, Managing Director, and Fund Managers, as well as ranking at the top quartile in the Value Investing course. The Ivey Value Fund Fellow designation also signifies that these students have accepted responsibility for tracking and reporting on their stock picks after graduation.
Ivey Fund Fellows, as well as the Research Analysts named in the next section, are the top-performing students associated with the Ivey Value Fund. If you are in the investment management industry and would like to discuss recruitment opportunities, please feel free to contact us at the Ben Graham Centre.
Research Analysts
In 2012, when the fund was being established, the Research Analysts carried out much of the research work needed to launch a fund that invests in student-recommended stocks. Research Analysts in subsequent years carry out research related to the Value Fund. This includes, but is not limited to, verifying student analysts' valuation methodologies and company financials, as well as confirming intrinsic value and entry prices.
Research Analysts, as well as the Ivey Value Fund Fellows named in the previous section, are the top-performing students associated with the Ivey Value Fund. If you are in the investment management industry and would like to discuss recruitment opportunities, please feel free to contact us at the Ben Graham Centre.
Student Analysts
HBA and MBA Student Analysts have been working with the Centre since the Value Investing course was first taught in 2005. Please note that the Ivey Value Fund began operations in 2013. Therefore, students from previous years were not eligible to be designated as Ivey Value Fund Fellows.
Thanks to Fairfax Financial Holdings Ltd. for their vision and generous support of the Ivey Value Fund, which benefits students and practitioners worldwide.