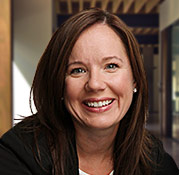 President
Project Delivery
Infrastructure Ontario
Profile
Angela Clayton assumed the position of President of Project Delivery with Infrastructure Ontario in April 2021.
Angela previously worked for the Ontario Realty Corporation and Infrastructure Ontario from 2008 to 2015, holding positions in Operations, Program Management, and Procurement, and completing her first tenure as Senior Vice President, Risk and Program Management.
During the intervening years, from 2015 to 2021, she was Group Head, Buildings Division with Plenary Group, overseeing the design, construction, operations, and maintenance of all Plenary building projects in North America.
She spent her early career in property and asset management, working for Brookfield LePage Johnson Controls for nine years where she managed outsourced facility management contracts for national clients.
Angela has been a key member of the influential industry organization, the Future of Infrastructure Group, advising the Minister of Infrastructure on various industry issues, including Infrastructure Ontario's evolution. A passionate advocate for diversity in the construction industry, she has also served as a member of the Women's Infrastructure Network for the past eight years. She currently is a member of the Toronto chapter steering committee.
Angela has a bachelor's degree in commerce and several professional designations including Project Management Professional, Facilities Management Administrator, and Real Property Administrator. She is currently pursuing her Chartered Professional Accountant designation.