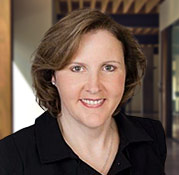 Profile
Pauline is a native of New Brunswick who spent the last 30 years living in Burlington Ontario.
A graduate of Dalhousie University, Pauline spent 25 years employed by Johnson & Johnson. Pauline's experience in business development and strategy spanned two J&J divisions: Consumer and Medical Devices. During her tenure with J&J, Pauline was recognized on several occasions for her sales success, strategic thinking and innovative program development.
In 2014 Pauline pivoted into the world of nonprofit. Bringing her business acumen and her in depth expertise in diabetes, Pauline went on to lead the corporate development team at Diabetes Canada. As the Director of Corporate Development, Pauline excelled at building innovative strategic partnerships with the pharmaceutical and food industry. In three years, revenue required to support the growing need for program delivery and research, doubled.
Pauline moved to Junior Achievement early 2019 as Vice President, Revenue Development, responsible for leading the fundraising team across all revenue streams.
Pauline has recently semi-retired and moved to Halifax, where she enjoys being closer to her family and is amazed at the beauty and prosperity of the east coast.
When not cycling, hiking or catching up with old friends, Pauline is eager to support the east coast business sector, for-profit and non-profit, through pro bono mentoring and coaching and consulting.