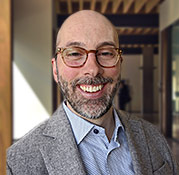 Profile
Peter Goedegebuure leads Amelia's sales and marketing efforts in Canada; he also is responsible for the staff and operations of our Toronto office.
Peter has over 20 years of experience helping enterprises of all sizes leverage the disruptive power of emerging technology to drive their business forward.  Peter has worked with Amelia since 2017, beginning as an Account Director working with Canada's largest telco and insurance customers before assuming leadership of the team.
Prior to Amelia, Peter's range of experiences include evangelizing bleeding-edge SDN/NFV network technologies to Canada's telecom sector, and reducing technology operating costs with outsourced IT and data center services for retail and manufacturing leaders.  Peter has worked with leading tech companies such as Brocade Communications, Salesforce, Q9 Networks, and IBM.
Peter is passionate about advancing business applications of AI in Canada, developing Canadian AI talent, and mentoring young people beginning a career in sales and marketing.  His background in music, languages, and the arts provides a unique perspective on how technology impacts humans in our work and society.