Returning to the Ivey Business School to pursue my MBA was an easy decision. Having previously completed the Honors in Business Administration undergraduate program, I was excited to once again be immersed in the Ivey community atmosphere and challenged by both the case-method of teaching and the high calibre of classmates. Having graduated, the realities of the program far exceeded any of my expectations. The accelerated method of study allowed me to return to the workforce quickly, armed with new skills essential to ensuring success in the next chapter of my career and beyond.
After graduating from Ivey's HBA program in 2010, I joined Ernst & Young to pursue my Chartered Accountant designation. My time spent at E&Y afforded me the opportunity to work with many leading companies across a diverse universe of industries. Although I enjoyed the fast-paced environment of client service, it became clear that I wanted to engage with firms in a more strategic context rather than from a financial reporting perspective — an experience that would be afforded to me by a career in consulting.
I knew the Ivey MBA would facilitate the best opportunity to enter the management consulting field. With the Accelerated MBA Program starting in July, fall recruiting began before I arrived in London. The level of support provided by career management, my fellow classmates, and numerous Ivey alumni was critical to my successful recruiting experience.
One of the key attributes of enrolling as an AMBA student is integrating partway through the full-year program. The unique environment provides a catalyst to foster strong relationships with fellow classmates alongside the strong support system put into place by the incumbent students. An early academic and sporting event dubbed the "Ivey Olympics" was a great chance to get to know the entire student body in London in an informal setting. This was one of many cross-section events that the MBA Association organized to bring the whole class together. A highlight of the program was the international study trip, which brought me to China to learn more about the culture and business practices. This unrivalled opportunity is an aspect of the program I highly recommend, as travelling with fifty of your classmates is a unique experience.
As a graduate of the Ivey MBA 2015 class, I can confidently say that I have built strong relationships with my classmates while increasing my knowledge base in areas that I had not had previous exposure to. My time back at Ivey equipped me with the key skills necessary to start my management consulting career and I look forward to continuing to be a part of the best alumni network in Canada.
MBA '15
Ivey Business School
Karen Thorne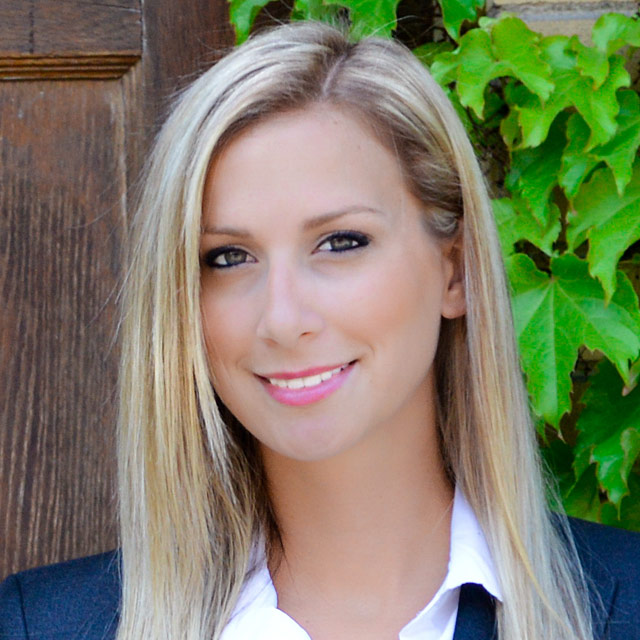 Consultant, The Boston Consulting Group