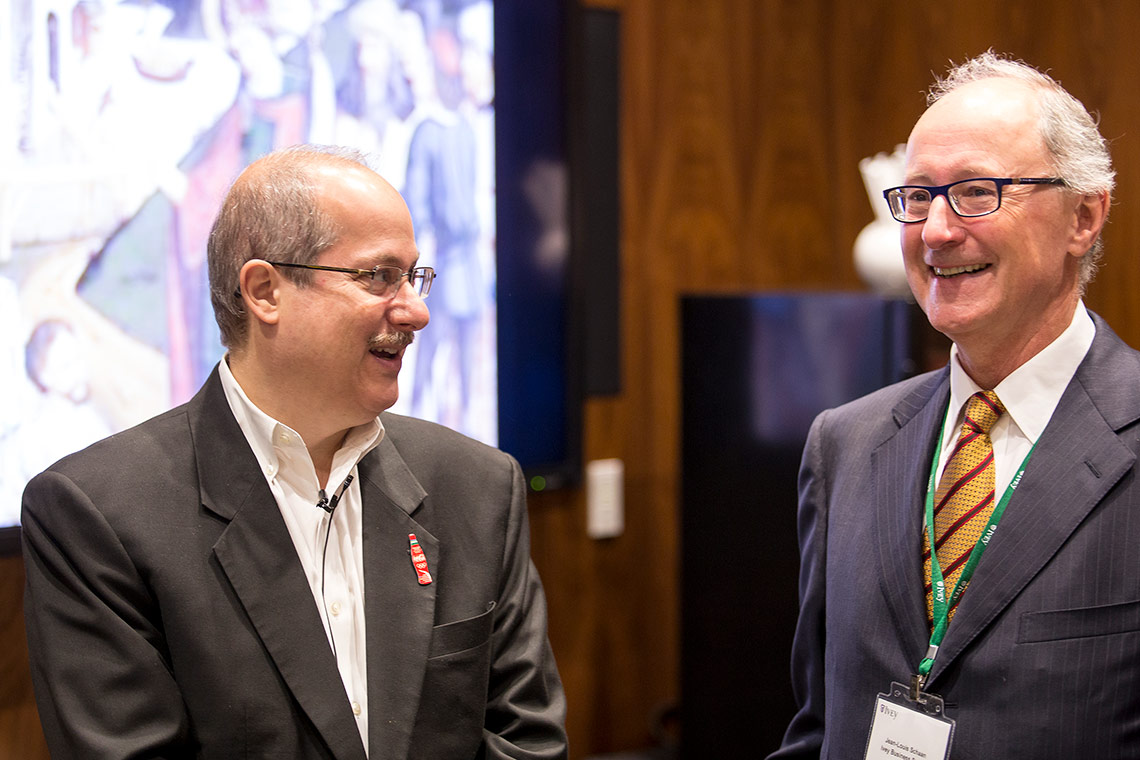 The Donald L. Triggs Chair in International Business was established in 2007 by Ivey alumni Donald Triggs. It aims to support the development of innovative research and teaching materials that broaden the dissemination of Ivey's unique international business teaching and research programs. The Chair holder is among the top faculty positions at Ivey and is responsible for conducting teaching and research programs which enable the School to distinguish itself in Canada as the primary source of relevant, applied world-class research in international business. The current Chair holder is Professor Paul W. Beamish.
The Chair is responsible for organizing the annual Donald L. Triggs Lecture in International Business for students, alumni and faculty on a topic related to international business. Past events include:
Idris Mootee, CEO and co-founder of Idea Couture, a global strategic innovation firm, discussed the opportunities for business in our AI future.
Bill Schultz, President of Coca-Cola Refreshments Canada (pictured above with Ivey Professor and Chair holder Jean-Louis Schaan during the 2016 Donald L. Triggs Lecture in International Business).
Ivey Dean Robert (Bob) Kennedy
Associate Dean of Ivey Asia Jan De Silva