Brand Standards Manual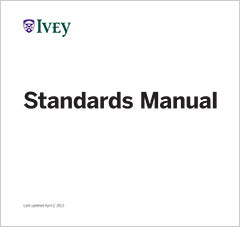 The Ivey Standards Manual serves as an overview and a guide for the new Ivey Visual Identity System. This document outlines the elements and explains how they should be used depending on the medium. Please adhere to the Standards Manual to help ensure the Ivey Brand is accurately represented.
Language Standards Guide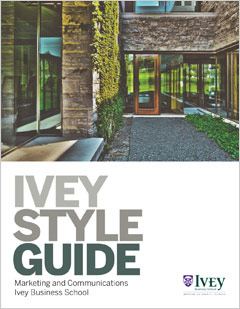 All websites and publications produced at Ivey Business School must follow the language standards outlined in the Ivey Style Guide for Publications.
Visit the Ivey Style Guide site
Ivey Academy Brand Standards Manual