Setting up your virtual background
Popular video conferencing applications such as Zoom and Microsoft Teams support custom virtual background. This is a great way to add an Ivey theme to your virtual meetings. You can choose between a variety Ivey branded campus images or a customizable PowerPoint template that allows you to include you name and title. Click the images below to download a background and reference the resources for instructions on how to change you background.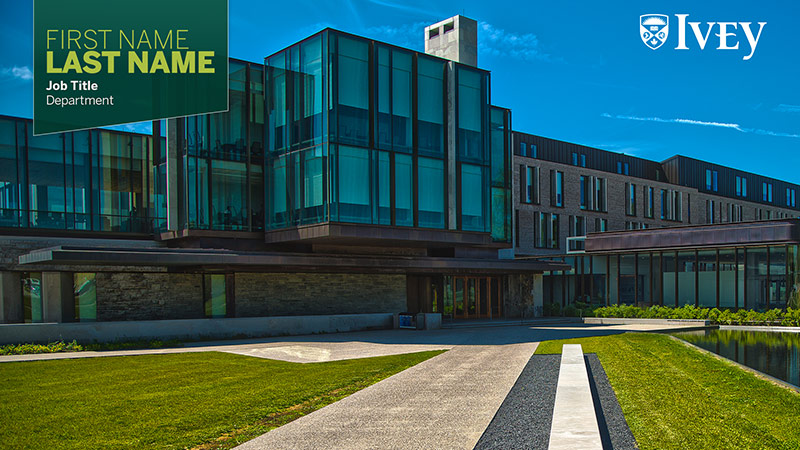 This customizable PowerPoint file provides a virtual background that includes your full name, job title, and department. It's perfect for external or large internal meetings. Once you have updated the slide, simply export it as an image.
Technical considerations:
Instructions for setting up a virtual background and technical specifications can be found on the

 

Zoom Help Centre

 

and

 

Microsoft Support
When using virtual backgrounds, please be sure to deselected 'mirror my video' after choosing your background image which can be found in settings under virtual backgrounds
Be sure to test Ivey virtual backgrounds for lighting and contrast before any meetings
Additional Ivey resources for setting up and managing your Ivey Zoom account: