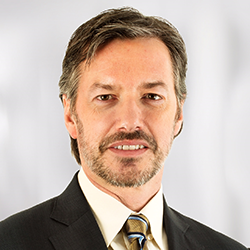 William (Bill) Furlong
Since 2013, Bill has been an Executive-in-Residence at the Ian O. Ihnatowycz Institute for Leadership at Ivey Business School, writing, presenting and lecturing on Leader Character to students and business leaders from across North America and the U.K. He is co-founder of the podcast Question of Character and has co-authored thought-leading essays on character, conduct, culture and organizational purpose.   
Bill currently sits on the board of CAA Club Group ('CCG'), is Chair of their recently formed Investment Committee, and sits on the Audit and Risk Committee and the Governance and Nomination Committee. Bill is also a member of CCG's subsidiary boards and their various committees.  
Since April 2022, Bill has been an Adjudicator with the newly formed Capital Markets Tribunal which is assigned the power to conduct hearings and make decisions under Ontario securities law. He was a part-time Member of the Ontario Securities Commission from 2015 to 2019, and for part of that time chaired the Commission's Audit and Finance Committee.
From 1994 to 2012, Bill held senior global leadership roles at TD Securities including Global Head of Asset Securitization, Global Head of Middle Office (UK) and Global Head, Trading Business Management. Bill retired from TD Securities in 2012 as Vice Chair.
From 2013 to 2022, Bill was a member of the Board of Directors of Eva's Initiatives, an award-winning charity operating in Toronto providing services to homeless and at-risk youth.