Bridging the gap between knowing, doing, and being
Wednesday 18 October 2023, 8:30 am - 5:00 pm (registration from 7:30 - 8:30 am)
BMO's Institute for Learning
3550 Pharmacy Ave, Toronto (Scarborough), ON M1W 3Z3
Pricing: Early bird - $575 CAD + HST;
After September 15, 2023 - $675 CAD + HST
*price includes lunch, all day refreshments/nourishment hub, and conference materials; free parking

Conference Theme: Bridging the Gap Between Knowing, Doing, and Being
Within many aspects of our lives, there is often a gap between the knowledge we hold and the actions we take. In relation to character, this gap impacts who we are and who we are becoming in both our personal and professional lives. Throughout this conference we will seek to bridge that gap by exploring the research on leader character, how we can exercise character through intentional development, and how that leads to embodying strength of character in all areas of our lives. Join us for an exceptional day with panelists and workshop providers spanning the fields of academia, retail, consulting, healthcare and the public service, culminating in our keynote speaker, Juno Award nominee Peter Katz. 
Conference Program
Academic Panel: Bridging the Gaps – Global Efforts in Character Leadership
Corey Crossan, Teaching Fellow, University of Oxford, and Ananthi Al Ramiah, Director of Research and Strategic Integration in the Professional Schools, Wake Forest University; facilitated by Mary Crossan, Distinguished University Professor and Professor of Strategic Leadership, Ivey Business School 
Elevating character alongside competence in individuals has been the aim of many organizations. Wake Forest University recently received a $30 million dollar grant to build national capacity for character education. This panel explores a global multi-disciplinary initiative with people from Wake Forest, Oxford and Ivey. In a pilot project to close the gaps between knowing, doing and being, Wake Forest Medical school is undertaking an initiative to foster both awareness and development of leader character.  This panel will share insights about what the gaps are, the challenges and opportunities in closing the gaps, and strategic insights for individuals and organizations on key leverage points to close the gap.
Practitioner Panel: Character Leadership for Today's Organizations
Jon Hantho, President & CEO of CBI Health Group, Natacha Prudent, Executive Director, Travellers Strategic Horizontal Initiatives at the Canada Border Services Agency (CBSA) and Rashid Wasti, EVP & Chief Talent Officer at the Weston Group of Companies; facilitated by Dusya Vera, Executive Director, Ian O. Ihnatowycz Institute for Leadership, Ivey Business School
In this panel, we will explore the connection between character and performance in leadership, and how strength of character has leads to sustained excellence and greater wellbeing in individuals and teams. We will also examine ways to embed leader character into organizational policies and practices and the impact this creates. 
Morning and Afternoon Workshops
*Each participant will have the opportunity to attend two of the five workshops below. Workshop selection will be made upon registration.
1. Getting Out of Your Comfort Zone - Activating and Developing Leader Character
Facilitated by Cassie Ellis, Assistant Professor, Ivey Business School, Bill Furlong, Financial Services Executive and Regulator, and Sonja Bruschetto, Research Assistant, Ivey Business School
This experiential session will introduce resources that can be used to activate and develop our virtuous behaviour, comprising of music, mindfulness, and improvisation. We will provide you with background information of each of the resources, and an opportunity to experience each of the three tools used to activate and develop leader character.
2. A Strategic Approach to Character Development
Facilitated by Mary Crossan, Distinguished University Professor and Paul MacPherson Chair in Strategic Leadership, Ivey Business School, and Corey Crossan, Teaching Fellow, University of Oxford
Closing the gaps between knowing, doing and being can be quite strategic once you understand what the gaps are and how to close them.  The first panel of the day will have outlined the nature of the gaps and in this workshop we explore the strategic opportunities to close the gaps, laying out different pathways for leader character development. We will share key insights, tools and approaches that take into account the key impediments to closing the gap: time, resources, expertise, understanding, motivation, cultural norms, and the sheer challenge of what it takes to change any habit, including character.  We seek to leave participants energized about the possibilities and with tangible approaches and tools to overcome the obstacles associated with closing the gaps.
3. Character and Culture: Harnessing the Wind
Facilitated by Jennifer Bitz, Director General, Canada Border Service Agency
Organizational culture is like the wind: it isn't tangible, but it's obvious if it's working against you. Instead of feeling powerless in the face of the wind, learn how to apply leader character to make your culture work FOR you. In this interactive workshop, leader character practitioner Jennifer Blitz will share stories, tools and strategies for creating a culture of character.
4. Unleashing the Power of Character Based Leadership: A Virtual Reality Approach to Tackling Workplace Challenges
Facilitated by Lucas Monzani, Assistant Professor, Ivey Business School, and Ana Ruiz Pardo, Postdoctoral Associate, Ivey Business School
We will review compelling evidence on the transformative impact of character-based leadership in organizational contexts. In this workshop we explore the profound impact of character-based leadership within the context of workplace dynamics. Our presentation focuses on utilizing a live example, employing virtual reality as a powerful tool to examine critical issues such as the bystander effect in workplace sexual harassment and corruption within organizations. Through the application of character-based leadership, we demonstrate how this immersive technology fosters empathy, personal accountability, and ethical decision-making among participants. We provide a platform to discuss the boundless potential unlocked by virtual reality for future research initiatives in an organizational context.
5. Empowering EDI through Character Leadership
Facilitated by Jeannine Pereira, Director, Talent Development, EY Canada, and featuring Natacha Prudent, Executive Director, Travellers Strategic Horizontal Initiatives, Government of Canada
In this session, we will explore what character really is and why it is important in our EDI journey both as individuals and in organizations. Participants will reflect on the importance of character in their own leadership in their organizations. Through interactive exercises, we will discuss how each leader can develop strength of character and contribute towards creating a more diverse, inclusive and equitable world around us.
Closing Keynote: Peter Katz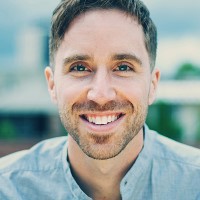 Peter Katz is a Juno Award and Canadian Screen Award nominated singer-songwriter who has been hailed as "a thunderbolt for the soul" by many of his fans and speaking clients. He has spent the past 15 years touring internationally and is a master at creating experiential environments that inspire connection and foster a shared vision. He has defined his purpose as being of service to others by sharing his emotions through song in a way that others can relate to.
Conferences Accommodations
BMO's Institute for Learning is equipped with onsite accommodations and amenities. Rooms are $230 +HST per night and include a dinner buffet on the night of arrival, a breakfast buffet the morning of the conference, parking, wifi, and access to the fitness centre. To book a room, please visit: https://book.passkey.com/e/50658439