Competence is like the leaves on a tree, and character is its roots.
The stronger the root system, the stronger the tree.
Dates for our Winter 2024 Program:
Tuesday 23 January to Thursday 29 February 2024.
Tuesday - Thursday from 9:00 am - 5:00 pm (with the exception of week 6 - see all dates below).
This program is entirely virtual.
If you have any questions, please email us here.
About the program
The Leader Character Practitioner Certification Program provides you with the opportunity to take a deep but accessible dive into the Institute's ground-breaking research, while developing the character and competence to become a subject matter expert in this area. This advanced program will cultivate your ability to guide organizations and deliver character leadership workshops that will foster:
1. Awareness on what leader character is and its impact on individuals and organizations seeking sustained excellence;
2. The ability to assess and develop character in individuals, teams and organizations; and
3. The capacity to embed leader character in organizational practices.
These three modules will be delivered virtually over the course of 13 days using a "train-the-trainer" approach. The sessions will furnish you with an understanding of the research underpinnings of leader character, and provide a practical approach, roadmap and resources.
Upon the successful completion of the program, participants will receive the designation of a certified Leader Character Practitioner.
Program details
Program Fees: $9500
Program fees include:
All virtual sessions;
A robust course package of readings and resources; and
One session of personalized observation and feedback on your workshop facilitation delivery provided by Dr. Crossan.
Payment options: Participants will be able to pay online by credit card or elect to be invoiced.  The option to have an invoice addressed to an employer/organization will be available. 
Winter 2024 Program Dates (Tuesdays & Thursdays):
Week One: 23 & 25 January
Week Two: 30 January & 1 February
Week Three: 6 & 8 February
Week Four: 13 & 15 February
Week Five: 20 & 22 February
Week Six: 26, 27 & 29 February
*This week is Monday, Tuesday, and Thursday 
Program Instructor
Dr. Mary Crossan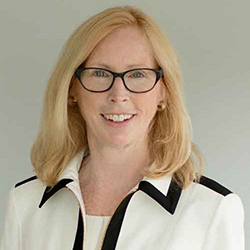 Mary Crossan is a Professor of Strategic Leadership at the Ivey Business School and was awarded Western University's highest honour – Distinguished University Professor – for sustained excellence in teaching, research and service over a substantial career at Western. She earned a BA, MBA, and Ph.D. from Western University.
Mary teaches in the undergraduate, MBA, Ph.D. and Executive Programs. Her research on organizational learning and strategic renewal, leader character and improvisation has been widely published in many peer-reviewed academic journals.
Her recent research focuses on the development of leader character as a critical foundation to support and elevate leader competencies. She and her colleagues have developed courses, cases, a diagnostic assessment to develop leader character and she is a co-author of "Developing Leadership Character" published by Routledge.
Her research, case-writing and consulting have provided broad exposure to companies around the world including HSBC, Mattel Asia, Bank of Montreal, TD Bank, CIBC, Sun Life, Manulife, General Dynamics, many public sector organizations, and an NHL team.
If you have any questions, please email us at leadership@ivey.ca.