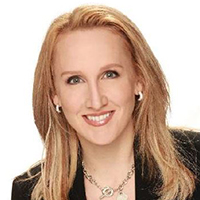 Passionate about accelerating CEO performance, Lisa Hyde is an Executive Advisor with the Business Development Bank of Canada's (BDC) High Impact Firms Team. Lisa uses her C-level executive and entrepreneurial experience to help CEOs of midsized, fast growth companies and their senior teams identify and develop growth strategies, maintain focus and discipline with structured methodologies, and connect to the funding and financing ecosystem.
Lisa is also a mentor with Pathfinder Leadership Associates (PLA). PLA helps clients improve their leadership abilities through experiential learning.
Following a career in commercial finance and business consulting leadership, Lisa co-founded Impact 360 Degrees Inc.; a firm focused on helping Canadian businesses navigate and maximize
their funding and financing opportunities.
After expanding the core business, Lisa and her business partner launched Assetmine Global Inc., a global financial asset recovery firm with the world's largest searchable database of
unclaimed financial assets and with partnerships in over 30 countries. Assetmine Global Inc. assists multi-national companies and off-shore governments identify and maximize their refunds
of unclaimed financial property. Both companies were sold to big six consulting firms.
Critically important to Lisa is leveraging her skills to support sustainable development and youth empowerment in the global community. As such, Lisa co-founded a Canadian registered charity
to support community development and to assist at-risk youth in Central America and Canada and serves on the Board of Directors for The International Youth Alliance for Family Planning
(IYAFP).
Lisa holds a BA from the University of Toronto and an MBA from Ivey School of Business at the Western University.
She is a candidate for the International Coaching Federation's (ICF) Associate Certified Coach (ACC) accreditation through the Adler Faculty of Professional Coaching.