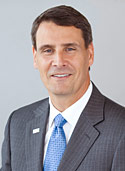 Principal
Janus Advisory Services
Jon currently serves as Board Chair of LifeLabs, Canada's largest and leading private diagnostic health care services company.  He is also a member of several advisory Boards including, the Ivey Business School, the Ivey Business School Leadership Institute and the Deans Council for Arts and Sciences at Queen's University. Jon follows his passion for business creation in Canada as a mentor to several entrepreneurs.
 In 2015, Jon completed nine years as CEO of Maxxam Analytics, Canada's largest and leading analytical services company serving the energy, environmental, food and DNA markets. Under his leadership the business more than doubled in size and financial performance through business expansion, innovation and a culture of integrity. The business was private equity and management owned prior to its successful sale to global industry leader, Bureau Veritas in January 2014.
Prior to Maxxam, Jon was the founder and President of a business communications services company as well as holding several successful senior leadership roles across a variety of industries and company sizes/stages.
Jon has an MBA from the Ivey Business School and an Honours BA from Queens University. Jon is a 2012 Ernst & Young Entrepreneur Of The Year® award winner for his successful leadership at Maxxam. He was also awarded a National Special Citation for Entrepreneurial Leadership. Jon has been both a regional and national judge for the EY Entrepreneur of the Year® for 2014, 2015 & 2016. In 2013, Jon was recognized for his contributions to Canadian industry in the field of chemistry and awarded the Purvis Memorial Award of the Society for Chemical Industry.