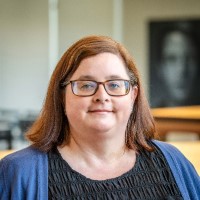 Laurie Quinlan
Senior Operations Associate
Laurie joined Ivey Business School's Ian O. Ihnatowycz Institute for Leadership in 2023 after over 20 years holding various leadership and management positions with the City of London. She has wide-ranging experience in the public sector and with various community organizations, including serving as a board member for the South London Neighbourhood Resource Centre and a volunteer for the Neighbourhood Resource Association of Westminster Park, London Public Library, and Parks and Recreation Ontario. She has presented at various provincial, national, and international conferences on topics including staff recruitment, peer-mediated social inclusion, and gender diversity.
Laurie holds a B.A. and B.Ed. from Western University and in her role as a Senior Operations Associate she supports the Institute's marketing and communications, event planning, budget, and various other administrative and operational roles.