HBA Character and Candour Conference
Students will have a chance to hear from two exceptional leaders in very different fields at the fifth annual Character and Candour HBA1 Leadership Conference on February 6, 2018. Hosted by the Ian O. Ihnatowycz Institute for Leadership, our guests will deliver compelling messages reminding students of the importance of leader character and candour.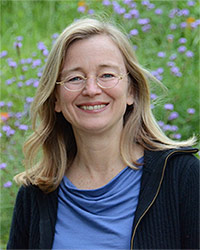 The opening keynote address will be given by Kim Scott. Kim is the co-founder and CEO of Radical Candor, Inc. which builds software tools for managers and authored the NYT bestseller Radical Candor: How To Be a Kickass Boss without Losing your Humanity. Known for her ability to generate billions of dollars in revenue from millions of small customers while keeping her team happy and margins high, her unofficial title was High Priestess of the Long Tail. She was the co-founder and CEO of Juice Software, a collaboration start-up, and led business development at two other start-ups, Delta Three and Capital Thinking. Kim was also a member of the faculty at Apple University and before that led AdSense, YouTube, and Doubleclick Online Sales and Operations at Google. Early in her career, Kim worked as a senior policy advisor at the FCC, managed a pediatric clinic in Kosovo, started a diamond cutting factory in Moscow, and was an analyst on the Soviet Companies Fund. She is currently is an advisor and CEO coach at Dropbox, Qualtrics, Twitter and several Silicon Valley companies.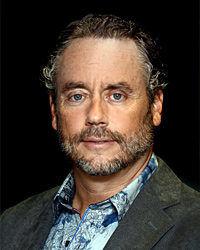 W. Brett Wilson will deliver the Character and Candour Conference's closing keynote. Brett is a celebrated Canadian entrepreneur, respected philanthropist, and the all-time leading dealmaker on CBC's hit TV show, Dragons' Den.  He is often described as a "capitalist with a heart," a description he comes by honestly.  While growing up on the Saskatchewan prairie, he witnessed his parents' commitment to giving back to their community and it inspired him to do so in his own life. Brett believes that strategic philanthropy can create major social and economic benefits and views corporate social responsibility, not as an obligation, but as an opportunity.
Through his primary holding company, Prairie Merchant Corporation, he has invested in the energy, sports and entertainment, agriculture, and real estate industries, but Brett believes he makes his true investments in people. He proves it is possible to succeed in business without losing your principles. During his talk, he will challenge the conventional thinking about "health wealth" and "money wealth," and showcase his talents as a provocateur.
He holds degrees in engineering and business, an Honorary Doctorate of Laws from Royal Roads University, and is a member of both the Order of Canada and the Saskatchewan Order of Merit. He is the author of the Canadian bestseller, Redefining Success: Still Making Mistakes. All students will receive a free copy of the book for participating in this conference.
As part of the day, students will participate in workshops to understand their own personalized self-assessment of leader character and identify how character played out in the leadership of Nelson Mandela.
The day is made possible by a generous alumnus, who so firmly believed in the importance of candour, donated $1 million to support research and teaching in this critical area.
REGISTRATION CLOSED
Format
In-Person
Type
Conference